As online businesses flourish and more people buy their products online rather than in physical stores, many budding business owners are realizing the potential of eCommerce.
After all, when you base your business online, you don't have to pay rent on a building, and you can reach customers all over the world! But if you're not the most tech-savvy person then setting up an eCommerce business can feel daunting. Where do you even start?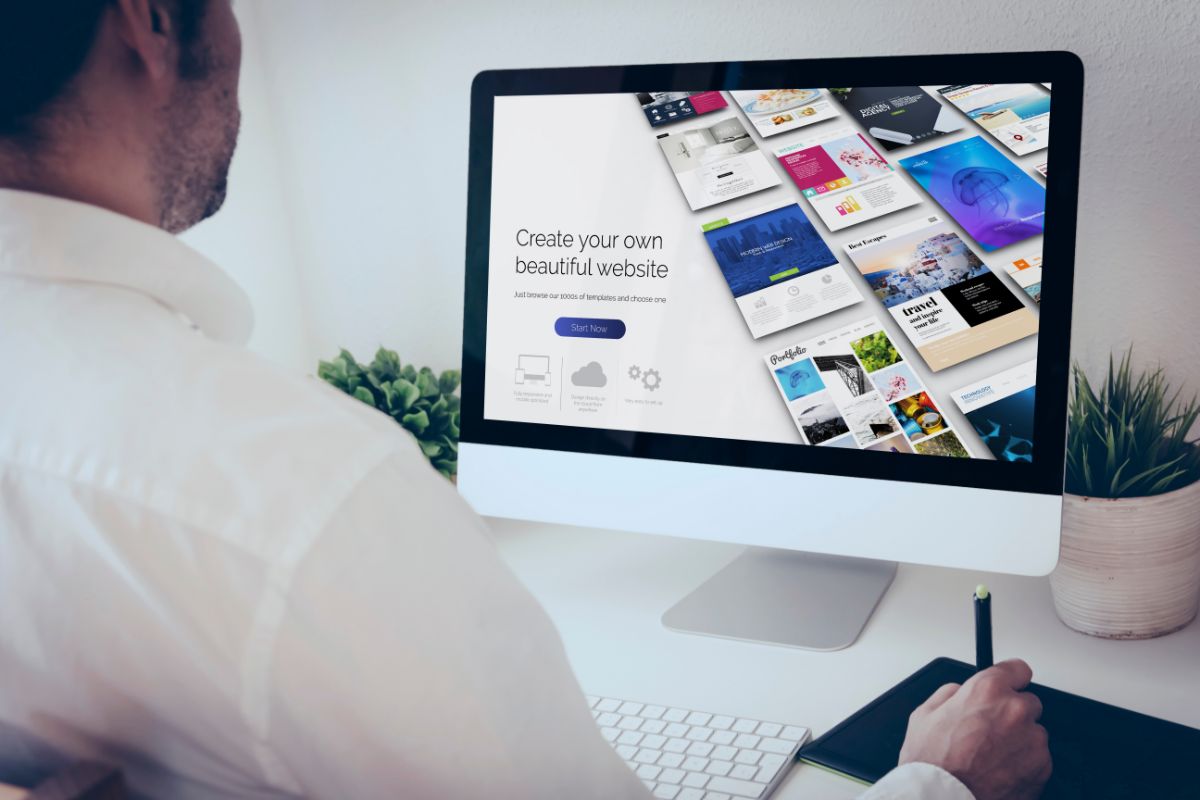 Well, investing in a good eCommerce website builder is an excellent start, as these website builders take care of website design, SEO, and payment processes so you don't have to worry.
Most of these eCommerce website builders also have free trials on offer so you can try them out with no commitment. But not all website builders are created equal, so which one is the best?
Below, we've compared the 5 best eCommerce website builders, and included a handy buyer's guide so you know what factors you need to consider when shopping around for your own website builder. Let's get into it!
Shopify has everything for business owners who want to run an eCommerce store on their site. Shopify has an online store builder that works like any other, and lets you build your site exactly how you want it.
To help you save time building your website it gives you templates in order to do so, but you also have the freedom to do everything from scratch.
Shopify powers 1,000,000 online stores, and many eCommerce businesses choose Shopify to power their websites because of how dependable it is and the numerous features on offer, such as SEO and marketing resources, its secure shopping carts, and how compatible it is with mobile devices.
If you don't want to commit to Shopify straight away, you can make use of their 14-day free trial. It takes just 10 minutes to get your business name and eCommerce website up and running with Shopify!
If you need any help with Shopify, their customer service team is reliable and gets back to you in seconds via live chat, which is very impressive! If you're in need of assistance you won't have to wait too long with Shopify.
They really take customer service to the next level!
While every website runs at different speeds, a website powered by Shopify tends to have a load time of 1.44 ms, which is faster than 81% of websites.
Signing up for Shopify is very easy, and it is simple to get the basics sorted and access your eCommerce dashboard.
It's also easy to set up an SEO page with Shopify. With Shopify, you can add key descriptions with meta information, so Google knows what your site is about.
This tool also lets you add key information for your search engine listing preview, which is what customers see when they search for a keyword.
Once you've set up a few pages with Shopify you'll see how simple it is to add products and optimize the page. SEO can be difficult to wrap your head around, but Shopify makes it easy to understand.
You can also set up drop-shipping with Shopify. With this tool it should take you about 10 minutes to have products in your import list to move to a new store.
This tool allows you to easily edit descriptions, images, and tags for every product. Using the Oberlo app within Shopify makes this even simpler!
Shopify Benefits
Over 10 professional eCommerce website templates to make your site look incredible. There are free and premium options for this.
Templates are easily customizable no matter what your skill level.
Allows your customers to pay with a credit card.
Their shopping cart has great features for you and your customers.
Unlimited web hosting and bandwidth.
Easy SEO features.
Their Shopify forum is a great space to share ideas and get feedback.
Shopify apps make running your eCommerce site easier.
All in one eCommerce website builder and hosting.
Product management is super simple.
Shopify Pricing Plans
Shopify Lite: $9 monthly. This lets you sell on social networks or your existing website.
Basic Shopify Plan: $29 monthly. This includes everything Lite offers as well as your own online store. This is ideal for a company with a revenue up to $16,665 based on the transaction fees and features available.
Shopify: $79 monthly. This is great for companies with revenues between $16,665 and $109,999 and great for when your business is starting to grow. With this plan you can produce gift cards and do professional reporting. You also get a 72% discount on shipping.
Advanced Shopify: $299 monthly. This is great for when you're scaling, and for a company with revenue between $110,000 and $1,000,000.
Shopify Plus: This is designed for companies worth over $1,000,000. Pricing is negotiated with this plan, but tends to start at $2,000 monthly.
Shopify Credit Card Fees
Basic Shopify – Online – 2.9% + 30¢ – In-Person – 2.7% + 0¢
Shopify – Online – 2.6% + 30¢ – In-Person – 2.5% + 0¢
Advanced Shopify – Online – 2.4% + 30¢ – In-Person – 2.4% + 0¢
Shopify Transaction Fees For Shopify Payments And External
Basic Shopify – with Shopify payments – none – external payment gateways are 2%
Shopify – with Shopify payments – none – external payment gateways are 1%
Advanced Shopify – with Shopify payments – none – external payment gateways are .05%
With Shopify Payments, you can accept all major credit cards (American Express, Diners Club, Discover, JCB, Mastercard, and Visa credit and debit cards). To set this up, you just need to head to the 'accept credit card' section and Shopify Payments.
Shopify Features
Fast customer support: You have to wait around just 1 minute to hear back from customer support, which gives you great peace of mind that your problem will be taken care of pretty much straight away.
Plenty of easy to edit Shopify themes: There is no coding involved with Shopify themes! You just drag and drop to edit them. So no matter your skill level, you should be able to easily edit your Shopify themes.
Plenty of apps: Shopify has apps for conversion, member retention, product features, and a lot more to really jazz up your website. Plus, there are plenty of add-ons to take care of your every need.
Excellent community: There is a big community of Shopify users, so they are also an excellent resource for advice along with Shopify customer support.
Can I Use Shopify If I Need An Enterprise Solution?
If you need an enterprise solution Shopify has you covered with Shopify Plus. In fact, they assist over 3,500 enterprise companies, so they can certainly help yours!
So Is Shopify The Best eCommerce Website Builder?
Yes, they are! Shopify is the best eCommerce builder and has all the tools you need to help grow your business. We highly recommend trying Shopify's 14-day free trial.
After all, you have nothing to lose! Shopify is an excellent service for any eCommerce website, but especially if your business is in a certain niche.
If you're just starting your business, or if you've had your business for a while, Bigcommerce is a great website builder for you. It has plenty of features that make it very user-friendly, like built-in marketing features to better promote your site, SEO tools to boost your search engine results, and a secure shopping cart for customers and payment gateway. Plus, like Shopify, Bigcommerce offers a free trial.
It's super easy to get started with Bigcommerce, and it takes under 1 minute to get to your dashboard. It's easy and quick to pick a theme for your website too. It takes just a few minutes to sign the design page.
But while Bigcommerce is easy to use, if you do need any help for customer support you will have to send support an email.
Bigcommerce Benefits
Excellent SEO tools that help customers find you on search engine results.
Great conversion tools that help promote your product.
Plenty of market tools and product configurations.
Analytic tools that help you analyze data.
High security.
Payment Gateway.
Bigcommerce Pricing Plans
Standard Pricing – $29.95 Monthly
Plus Pricing – $79.95 Monthly
Pro Pricing – $299.95 Monthly
Credit Card Processing & Transaction Fees
Standard – No transaction fees – Paypal powered credit card processing is 2.9% + $0.30¢ per transaction
Bigcommerce Plus – No transaction fees – 2.5% + $0.30¢ per transaction
Pro – No transaction fees – 2.2% + $0.30¢ per transaction
Enterprise – No transaction fees – 2.2% + $0.30¢ or lower per transaction.
Wix has over 77 million users in 190 countries and counting! It is an excellent eCommerce website builder. You can set up a site in just a few minutes with Wix. One thing that really stands out about Wix is when you sign up for Wix they take you through the categories and you can choose what type of template you need.
For example, if you want to build an online clothing shop then they have ready-to-go options for your new eCommerce website. Wix does an excellent job of breaking down the options and helps you choose the template that best suits your business, so you'll know from the get-go you're on the right track. However, one complaint from Wix users is that Wix customer service takes too long to get back to you.
This may not be a dealbreaker for some, but implementing a chat service would make their customer support a lot better, as some users have had to wait over a day for a response.
While all websites will run at different speeds, websites powered by Wix run at a pretty high speed and tend to run faster than 98% of tested websites.
Wix Advantages
Set up a website quickly in under five minutes.
You can simply drag and drop when designing your site to make your life easier.
There is dedicated 24/7 customer support.
Optimized for mobile users.
Plenty of templates to choose from to suit your needs and get the attention of your customers.
Blog features can be easily added to your eCommerce website.
Wix eCommerce Pricing
Business Basic – ($28 monthly) – ($23 per month with a yearly plan) – ($20 per month with a 2-year plan) – ($18 per month with a 3-year plan)
Business Unlimited – ($33 monthly) – ($27 per month with a yearly plan) – ($23.50 per month with a 2-year plan) – ($22 per month with a 3-year plan)
Business VIP – ($56 monthly) – ($49 per month with a yearly plan) – ($42 per month with a 2-year plan) – ($38.50 per month with a 3-year plan)
To get started, we'd recommend the Business Basic plan. The Business Unlimited plan is primarily focused on assisting with branding with their free logo service. Meanwhile, the Business VIP gives priority support for help.
Volusion gives business owners the tools that allow them to display their products in the most appealing way possible. The designs are not overly Flash-heavy, and your store is sure to look incredibly clean and smooth.
But while you can use Volusion to sell any type of product, it is designed for those who primarily sell physical goods. With Volusion your customers can navigate your store and peruse your products easily.
As far as their customer support goes, they do initially offer email support but also provide a live chat option too, which we believe is the more preferable method of receiving advice.
What makes Volusion the easiest to use store builder is how simple it is from the get-go to sign up and make an account, as well as add a template. Everything you need is right on the home screen!
Volusion Advantages
Their easy-to-use SEO features help you rank higher.
The one-page check-out feature and simple payment process makes it easier for customers to navigate the site.
Auto-generated site map.
Email marketing tools.
The daily website backups give you peace of mind that your site is running smoothly.
Volusion Pricing
Personal – $29 Monthly
Professional – $79 monthly
Start-Up – $179 Monthly
Business – $299 Monthly
If you have a small online business, Weebly is a powerful yet simple-to-use option for building an eCommerce website, and is often compared to Wix. Weebly provides great features such as an amazing search tool for customers to search and filter through your products.
Weebly Advantages
Tax rates that are easily set depending on where in the world your customers are purchasing your products.
Integrated blog features that are great for content marketing.
SEO optimization to make sure your eCommerce website ranks highly on search engines and can be easily found.
Excellent search and filter features.
Weebly Disadvantages
While Weebly's templates have a lot of potential, there isn't really enough of them so more options are needed.
Weebly Pricing
Free Plan – Totally free
Personal – $9 month to month and average $6 monthly if paid annually.
Professional – $16 month to month or $12 monthly if paid annually.
Performance – $29 month to month or $26 monthly if paid annually.
Weebly eCommerce Transaction Fees
The providers for Weebly are Authorize.net, PayPal, and Stripe. They all charge a 2.9% + $0.30 transaction fee.
It's important to note that Weebly charges an extra 3% with their starter and pro plans, but you can avoid this additional fee by opting for their business plan.
Squarespace was initially developed by Anthony Casalena as a blog hosting service while he was studying at the University of Maryland. It was initially funded with $30,000 from Casalena's father, but in 2007 it was reported that Squarespace makes $1 million in revenue annually, employs 818 members of staff, and as of 2016 hosts over a million websites. But what makes Squarespace so great?
Squarespace is super flexible. They offer two plans (more on that later) and you can easily change your plan from your dashboard. Plus, if you would like to move on from Squarespace and cancel your plan this can be easily done from your dashboard too.
Squarespace also groups its attractive, clean templates in different categories, such as online stores, wedding templates, blogger, and so on.
They have over 10 template titles for online stores, which isn't bad but it would be nice to have a premium option so you can buy more templates if you wish. However, Squarespace does have a developer section that allows you to hire someone to edit a template.
Squarespace Pricing
Basic Squarespace eCommerce Plan – $30 Month To Month – Or $26 Per Month Billed Annually Coming Out To $312
Advanced Squarespace eCommerce Plan – $46 Month To Month – Or $40 Per Month Bill Annually Coming Out To $480
So what are the differences between these two plans, and what does the advanced plan have over the basic one? Let's take a closer look!
Abandoned Cart Autorecovery: This feature allows you to send automated emails to customers that left their shopping cart without completing the purchase, helping you to recover the sale of a product.
Real-Time Carrier Shipping: Squarespace works out real-time shipping to save you money and helps you accurately calculate package sizing.
Full Control Over Store Promotions: Lets you easily set up exclusive discounts and more.
Sell digital gift cards: Incentivize your customers to return to your store with digital gift cards!
Utilize Order API: Basically, this allows you to build custom integrations with third party systems for production logistics and order fulfillment.
Buyer's Guide
While any of these eCommerce website builders will get the job done, that doesn't mean they'll all do the job to your specific requirements.
When you first start looking for an eCommerce website builder it can be hard to differentiate between them, but the small differences between them is what really makes them stand out from each other.
But how do you spot these differences and what are the most important factors to consider when finding the right website builder for you? Well we've broken down the most critical factors to consider when shopping for eCommerce website builders so you can make a confident decision. Let's get into it!
Plan Limitations and Pricing Structure
eCommerce website builders offer plans with different limitations depending on the platform, and it can be quite confusing knowing which plan is the best for you.
For example, BigCommerce limits how many annual online sales you can have, and their introductory plan is only ideal for those who generate fewer than $50,000 in annual sales.
Meanwhile, Squarespace charges 3% transaction fees as well as processor fees and takes away some features unless you go for the eCommerce-specific plan. But unlike BigCommerce, you can have as many sales as you want.
On the other hand, unless you upgrade to a higher plan, Wix just calculates sales tax for the first 100 transactions every month. Wix also limits you to 1,000 product reviews.
Some other eCommerce sites put a limit on how many products you can list, and how many users have access to your account. No matter what platform you go for, every plan will have some minor limitations, so it's crucial to read through all the terms and conditions carefully before you sign up for anything.
When you're starting your eCommerce business, then these limitations may not matter much, but it's crucial to consider how these limitations will affect your business as it grows. It's always best to go for the plan that can offer as much flexibility as possible.
You should also consider more advanced features that you may not need right now, but could need in the near future such as abandoned cart recovery emails, customizable checkout pages, and loyalty programs. When you need these features, make sure you understand the cost of them before you proceed.
Most platforms will provide add-ons, plugins, or apps that improve the functionality of your online store. Some of these add-ons will be free, while others will come as an additional cost.
Again, it's important to consider these additional costs as you work out your monthly platform and decide which platform is the best for you.
As well as plan limitations, a lot of website builders charge additional transaction fees, such as Squarespace. But they aren't the only ones, Shopify and Weebly also add extra fees when processing payments. Shopify charges 2% on their introductory plan, 1% on the mid-grade plan, and 0.5% on their enterprise plan.
Even at the highest level, you will still have to pay extra fees unless you use Shopify's built-in payment processor rather than something like PayPal.
This is a big downside to using Shopify, especially if as your business grows you start negotiating discounted processing fees. This locks you into either paying extra forever or using Shopify's payment processor instead.
Meanwhile, Weebly charges an additional 3% unless you're on its Professional plan. This can be $12 per month or even higher. But if you're looking for something that has no extra transaction fees, we recommend BigCommerce or Wix.
Your Site-Building Experience
A lot of work goes into building a website from scratch, even with a website builder. The last thing you want is to use an overly complicated platform that stresses you out. Running your own business is stressful enough, after all!
So it's important to use a platform that suits your skill and experience level. If you're new to building websites then we highly recommend Wix, Weebly, or Squarespace.
All these platforms are suited to beginners, thanks to their drag-and-drop editors. Plus, as your business grows you can make use of their more advanced eCommerce features.
Or, you can use a platform like Web.com that has in-house design services that mean you don't have to do anything at all!
Shopify is also a good choice for beginners, but if you're a total novice it might take you a while to get used to. It isn't totally difficult to learn, but the sheer amount of eCommerce features on offer might be overwhelming if you're new to website building.
Meanwhile, if you already have some website building experience behind you, then BigCommerce is a great choice. If you've never built a website before you can still make use of BigCommerce, but you might find using it more difficult if you're a novice.
However, BigCommerce is still a customizable and flexible platform for beginners and is very developer-friendly. If that sounds appealing, then it's definitely worth investing some time in learning more about website building to make use of this platform.
Skill level aside, every platform has various tools that help make your life easier, such as Wix's advanced design intelligence (ADI) tool, templates that come pre-built, and even training materials to help you create the best website possible.
If you want to get your website up and running as quickly as possible, then you'll need pre-built templates. So it is worth taking the time to peruse the different templates available no matter what platform you're considering.
You should consider how professional the templates are, if they have everything you need or if you will have to hire a developer to customize them if not.
If you don't like any of the designs your chosen platform offers, a lot more work will be involved to build an online store you're pleased with. This doesn't just mean spending more time to develop your website, but perhaps more money too.
Technological Support and Platform Policies
If you're after an eCommerce website builder that has high quality tech and customer support, then you can't go wrong with Shopify.
Their knowledgeable and friendly support team definitely outshine their competitors, and they're guaranteed to get back to you in a timely manner. You usually never have to wait over a few hours.
Shopify aside, a lot of eCommerce website builders have lacking customer service and tech support, but most of the highly rated website builders have customer and tech support that is sufficient for most users, even if you're a complete beginner.
However, you'll find solutions to most issues you'll face when building your own website on community forums, video tutorials, implementation guides, and on-demand training manuals, so if customer support is lacking then you have these resources available.
The most common cause of confusion among users of website building platforms is how they cancel their policies and secure a refund from their chosen platform.
Some users will forget to turn off their auto-renewal, and later be faced with a charge that takes them completely by surprise when the renewal period comes around. This further complicates matters when some platforms have policies that state errors like these don't qualify users for a refund.
Some users also forget to cancel their free trial before the expiry date and then can't get a refund because the platform has a policy that prevents refunds in situations like these.
The best way to avoid situations like this is to always carefully read the fine print before you sign up for a platform. Each platform is different and so their policies will differ, never assume that they're all the same. It's important to understand them fully before you sign up for anything.
But what about the quality of customer support services? Well, some will eventually get back to you. What usually differentiates good customer support from bad customer support is how long you'll have to wait for a response.
Most platforms will offer live 24/7 support, and while this suggests prompt responses, this isn't always guaranteed.
You may have to wait on hold and go through many different options before getting through and receive only an automated response, or be passed from customer service rep to customer service rep before anybody can help you.
We recommend reaching out to each platform when you're shopping around and testing out the support channels on offer, such as live chat, email, and telephone.
Then make a note of how long you have to wait for a response, and the quality of their response. Perusing customer reviews is also a great way to judge the quality of customer and technical support.
Finding The Right User Interface
Ultimately, people make their final decision about what platform they want to use based on their experience with the user interface. For example, Squarespace has an intuitive interface for those looking to sell art prints online, while BigCommerce might feel easier to navigate for some.
If you're starting a side business then Weebly might be better for you because it's straightforward to use as well as affordable. But if you're a seasoned business owner you might find Weebly quite restrictive.
But really the only way you'll know if you like an interface is by testing them out, and the above criteria we listed is a great way to narrow down your options.
Once you've found a platform you would like to try, sign up for a free trial to test it out. Some website builders even have free-forever plans!
Start out by building two or three pages with your chosen platform so you get a feel for each site editor. Then you can move onto designing a home page, adding some products and testing out a few design templates to see how your entire website will look.
Trust your gut feelings, and think about how much the structure makes sense to you, how confident you would be tweaking some features or adding or updating product listings.
If adding products is frustrating, or you feel restricted in what the platform allows you to do then consider whether this is the platform for you.
If any of the platforms you try feel restrictive, frustrating, or unnecessarily complicated then disregard them. This will help you narrow your options down so you find the best eCommerce website builder for you.
Frequently Asked Questions
Do The Recommended eCommerce Websites Builders Help Small Businesses?
Absolutely! No matter what the size of your online business, our recommended builders have features to help you, but for small businesses in particular we would recommend Wix or Weebly.
Do Website Builders Come With A Free Trial?
Yes, most website builders will have a free trial so you can try out their product without commitment.
Can eCommerce Website Builders Host Websites As Well?
Yes, the top-rated eCommerce website builders will do everything for you – including hosting your website.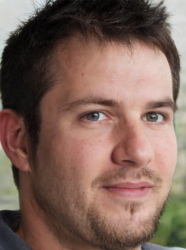 Latest posts by Ollie Wilson
(see all)