The traffic that your website content deserves can only be attracted with the help of search engine optimization (SEO).
However, the resources you employ to create your website might be used against you.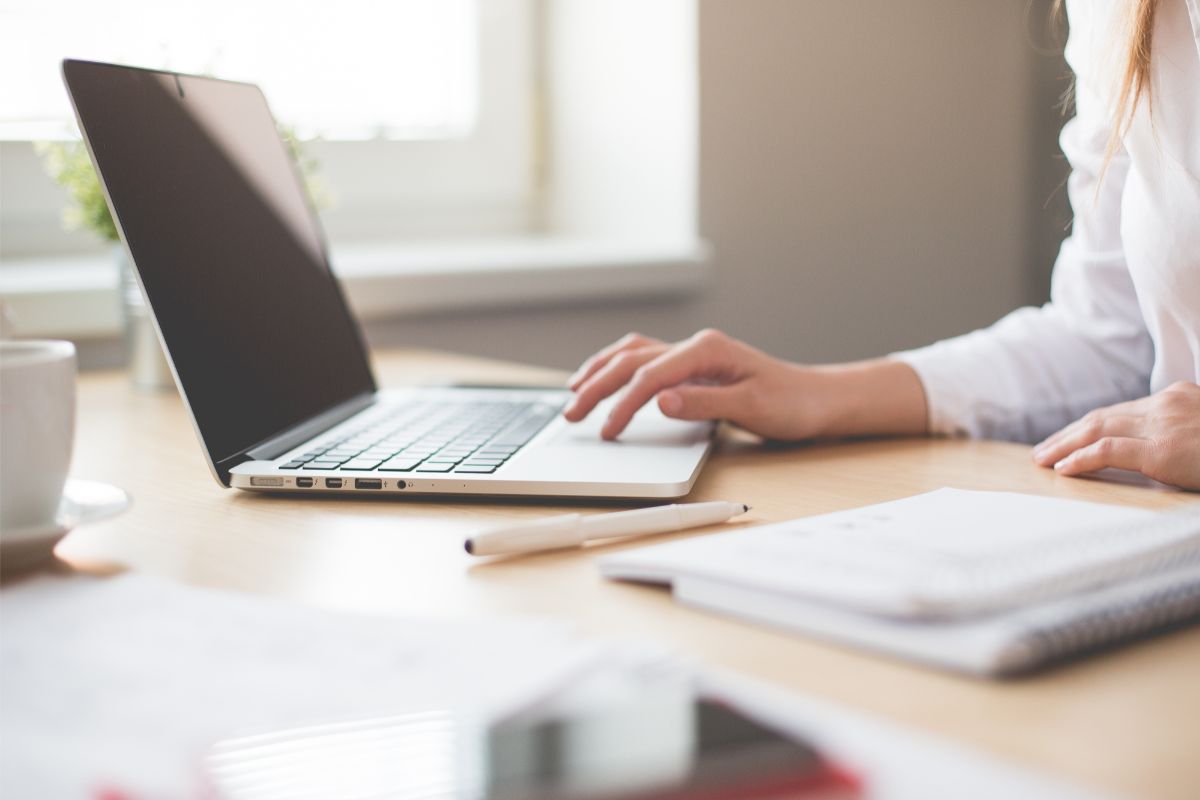 For this reason, picking the finest website builder for SEO is crucial.
There are a plethora of website builders for you to choose from. Including ones with search engine optimization in mind.
Choosing the right website builder can squash any problems you may come across when bringing your SEO dreams to life and create an exciting website.
This article contains the best 5 website builders with built in SEO for you to choose from.
You'll be aware of all the factors to consider when making the right choice for your website.
You can forget about your rankings and relax as these built in SEO analyzers get to work!
Wix is one of the simplest website builders to navigate. They make it easy to optimize your website for search engines, even if you're a beginner and have little knowledge of SEO.
Everything is set up right on your dashboard. With their easy to use drag and drop system you can build your perfect website with a few simple clicks.
Wix is at the top of their game when it comes to user interface design and of course, SEO.
As you create content for your website, Wix will give you cues on where you can increase your SEO.
With full support for image alt attributes, auto-generated SEO-friendly meta tags to keep your website at the top of its rankings.
Not to mention the cost of using Wix won't be breaking the bank anytime soon.
Pros
Easy to use. Wix is a great website builder for both novice and experienced SEO professionals.
Affordable. With both inexpensive monthly and annual payment plans you can choose how you pay for your website.
Linking. You can effortlessly link your website with Google Analytics to be on top of your search engine ranking.
Cons
Advanced SEO. While Wix is amazing for basic SEO development, it doesn't excel when it comes to anything more advanced.
The Squarespace dashboard gives you more precise control over the SEO of your website.
This website builder is better suited to people who are knowledgeable with SEO concepts, even though the program occasionally provides prompts along the way:
While Squarespace is more known for its flawless design of websites, its capabilities run much deeper and become much more enticing.
If you have a more advanced grasp on SEO practices, Squarespace is a place to grow your skills.
You can create your own code to make your website more unique or use the SEO tools provided.
You can quickly upload your website with Google Search Console which increases your SEO directly with Google.
Or you can submit your listings with other search engines such as Yahoo and Bing.
Another interesting feature of Squarespace is its incredible design for e-commerce purposes.
Create your online store front and begin selling your products seamlessly.
Pros
Ecommerce. Quickly and effortlessly build your online store with Squarespace.
Google Search Console. Link your website with GSC and start seeing direct results on Google search engine rankings.
Mobile-Friendly. All websites made with Squarespace are responsive to mobile devices. They will be screen-compatible and support touch inputs.
Cons
Price. There is no free plan for when your 14 day trial runs out. You need to upgrade to a more expensive premium plan to publish your website.
Home to over 30 million websites, Weebly makes website building and search engine optimization simple.
They have built all of the essential SEO features into one place, the page editor. Including image alt text, meta titles, and descriptions!
Known for its customizable themes, affordable payment plans and easy to use interface, Weebly can support as you create a search engine optimized website.
As you create your content on each page, Weebly will be there with suggestions on how to get the most out of SEO.
You can change your URLs in order to include essential keywords and don;t forget the quick loading and response times.
If you are ever unsure about your SEO, Weebly has a built in SEO checklist.
You can make sure you are hitting every keyword, creating the perfect URLs and writing the best meta-descriptions to achieve the best results!
Pros
Free plan. While it may not offer all of the exciting features of a premium plan, you can save money by choosing the free plan and publishing your website.
SEO Checklist. Make sure you are getting the best SEO with the built in SEO Checklist.
Customizable Themes. Make your website unique with Weeblys customizable colors palettes and themes.
Cons
Poor Mobile Optimization. Weebly's mobile formatting is inadequate, so your website frequently won't appear as it should on a smaller screen.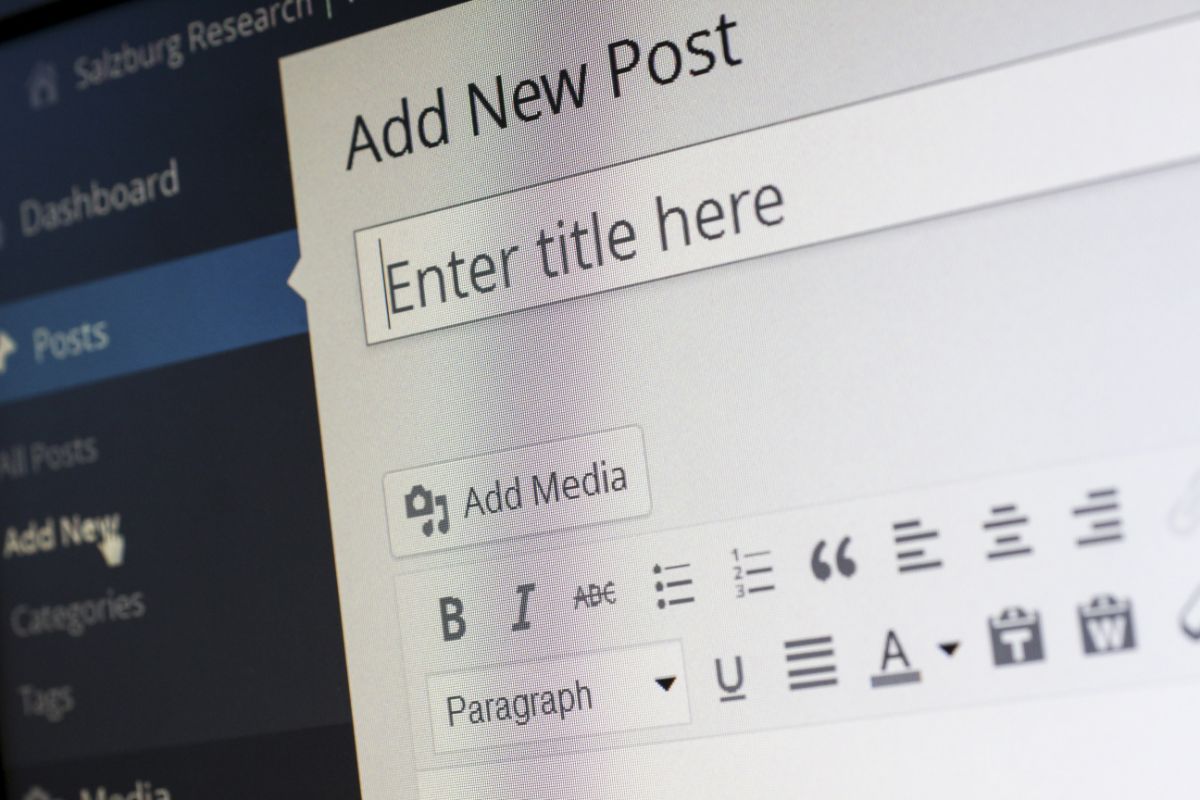 WordPress.com, one of the most well-known website builders in the world, makes it simple to develop and publish a site with a polished appearance and high functionality.
Using the Jetpack plugin, you can create your own unique SEO titles, descriptions, categories, and tags as you write your content. '
Or you can download the Yoast plugin. This is one of the most popular SEO plugins and adds no extra cost to your website plan.
WordPress.com offers a range of tools which are suitable from beginner to expert skill levels.
You can utilize the Publicize feature which supports your content on social media and will further increase your SEO ranking.
By including illuminating picture alt language, you can further improve your photographs' search engine optimization.
WordPress.com automatically generates this crucial security certificate, however some website builders may ask you to supply your own SSL certificate.
Pros
Free Plugins. SEO Plugins such as Yoast or JetPack are excellent for increasing your SEO throughout your website and are free to add to WordPress websites.
Price. WordPress is free to use and you maintain total control over your website.
Publicize Feature. Watch your website grow through social media through the supportive Publicize feature.
Cons
No drag and drop. It can take some time to build your website without the drag and drop feature. However, you can download a drag and drop page builder plug in.
Coding. Whilst it is not necessary to have a knowledge of coding, it will make the building process easier.
WP Website Builder offers on-page suggestions for SEO in real-time. You can use this tool to optimize your text as you write it.
This is an incredible time saver as most SEO tools will analyze once you are finished with your content.
Plans from DreamHost additionally provide a variety of performance-improving options.
These characteristics can improve your SEO because Google has said that speed is a ranking element.
Using DreamHost WP makes building a WordPress website just that much easier.
You'll be given access to a drag and drop page builder as you use DreamHost WP.
This feature guides you through the website building process rather than having to go through the hassle of learning code.
The ability to pay monthly rather than annually is one feature that sets DreamHost apart from the competition.
When it comes time to renew, DreamHost doesn't raise the price. Additionally, you can buy with perfect confidence because of their 97-day money-back guarantee.
Pros
Drag and drop. Create your WordPress website with ease. The drag and drop feature from DreamHost WP saves time and confusion when building a website.
Monthly Payments. Have more freedom with monthly payments to keep your website up and running without drying out your funds.
Loading Speed. DreamHost is at the top of the list when it comes to page loading speed. A main factor when increasing your Google page ranking.
Cons
Mobile Optimization. When a visitor is loading on their mobile device your website will look slightly different and may not offer the same features as desktop.
Buyers Guide For Website Builder With SEO
When building a website with the intent to have a great SEO ranking, there are some factors to be considered when choosing the right website builder.
We've created a simple to follow buyer's guide to help! Whether you want the best of the best or something simple to use and get the job done, you'll find it with the use of this buyers guide.
Each element of your website builder is important in ensuring that you get the most out of your SEO.
Establish Purpose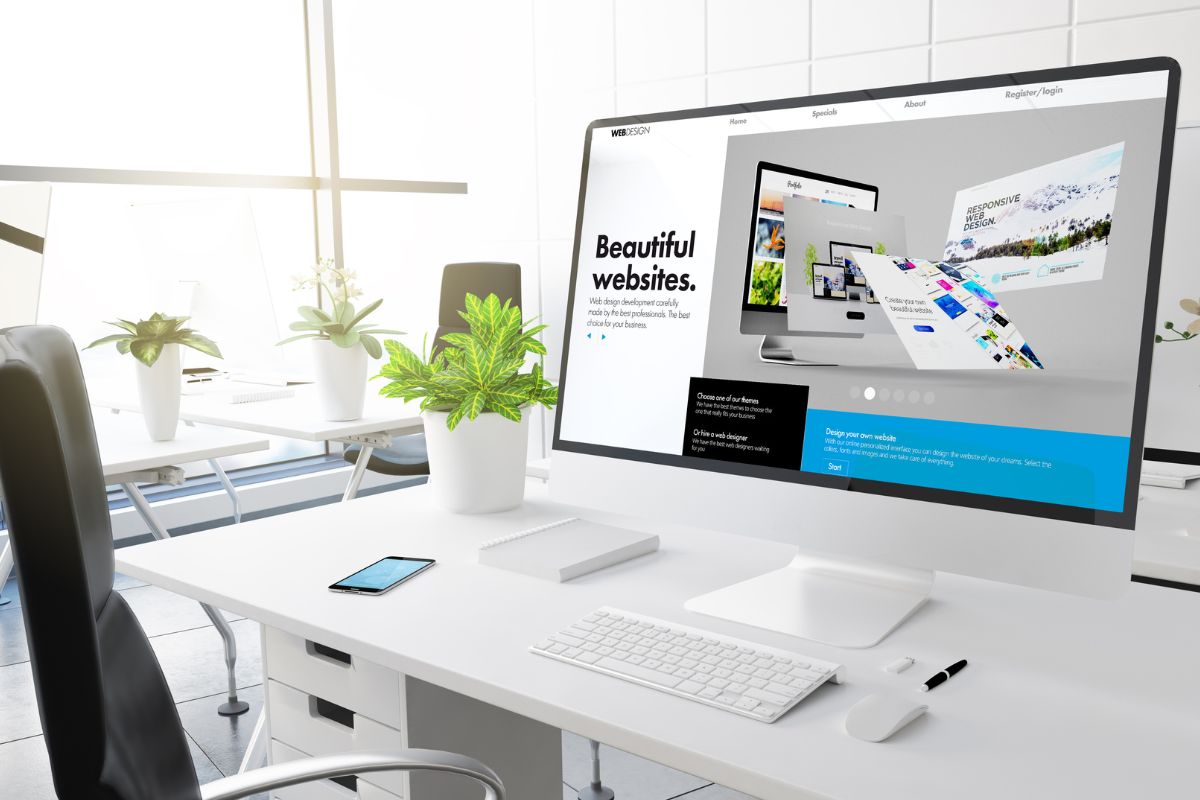 Before you begin looking at website builders, it is important to establish what you want for this website.
What are your goals? What features do you want to implement?
This can be as simple as wanting to create a travel blog, or open an online store.
However, having an in depth, detailed plan for your website will make the selection process much easier.
You may wish to begin a food blog. From here you will need to establish a niche.
Whether it is a certain culture or sharing your favorite recipes, establishing a niche will begin to inform you of your target audience and other important aspects of your website's success.
If you are struggling to decide on your purpose, take a look at your competitors' websites.
Discover what you like about their website and how you can make it your own.
Making your website unique will make it easier to increase your SEO ranking.
Ease of Use
An easy experience should be had when building a website. ADI and other interfaces are useful in this situation.
Suitable for people with little to no experience in website coding or design.
You can drag and drop components into ready-to-use templates using ADI.
Majority of website builders use drag and drop interfaces for website design.
This negates the need for learning coding which can be time consuming and frustrating when all you want is to have a simple website.
However, learning the basics of coding can be useful in regards to search engine optimization.
You will be able to have control over indexing, rendering and website architecture. Which all helps in making your website faster and easier to find.
Although, if that is not what you are wanting to do there is no need to learn coding.
Simply use the features provided by the website builder and watch your visions come to life.
Pricing
With thousands of website builders on the market, it has become a rather competitive space. And price is one of the crucial deciding factors.
There are a whole host of free, premium and trial plans out there. Whether it suits you best to pay monthly or annually for your website, there is something for everyone.
And while it may seem like a small cost to pay at first, hidden costs can quickly drain you of your funds.
Free plans are a great way to get your website up and running, however, as your website grows you may want to consider upgrading.
This can come with costs which you may not have been aware of at first. From business email to eCommerce, you may find yourself racking up quite a bill.
Before committing to a premium plan, research any hidden costs to make sure you aren't paying more than you expected.
Growth Expectations
As your website begins you may only require the basics from your website builder and SEO.
However, as it grows you will need more from your SEO.
You may want to have regular updates, a blog section or even add in an eCommerce feature to your site.
Ensuring your website builder can handle any changes to your website and that your SEO can grow with you is important for success.
Customer Support
Deciding which website builder to use, no matter your skill level can be overwhelming.
With so many options available it can often seem impossible to find the perfect one.
Then once you have chosen you might find yourself struggling to navigate the features.
Customer support is an important element when deciding which website builder to choose.
Having 24/7 support will make your experience a lot easier and smoother.
You will often find website builders providing live web chats which can be efficient when needing an answer quickly.
Or there will be information boxes throughout the website building processes.
The main aspect of customer support is having someone to talk to when you are faced with a difficult challenge.
Website builders which offer a telephone number to get in contact often provide more personal, higher quality customer support services.
Design & Features
The design is essential when building a professional website to showcase your portfolio, welcome customers to your store, or blog about your opinions.
The website will have a distinctive vibe thanks to the website builder's configurable design.
Drag and drop feature allows the consumer to create a personalized design that meets their specific requirements.
The website design should be changeable through the editor at any moment without having to take down the live site.
The majority of website builders offer the ability to add elements and pages as well as customize the background, font, color scheme, and content.
In terms of SEO, being able to link Google Analytics is highly important.
This will inform you of your website's performance and where you may need to make improvements.
Majority of website builders allow you to link your Google Analytics to your website and make any changes needed.
Frequently Asked Questions
In case you are still unsure about website builders with built in SEO, we have answered some frequently asked questions.
Do Website Builders Affect SEO?
In short, no website builder has any impact on your SEO. However, they do provide tools which can help maximize your website's search engine optimization.
These tools will give you cues in order to get the most out of your SEO and improve your SEO ranking. 
What Types Of SEO Are There?
There are a range of SEO types that serve to gain you more traffic and increase the growth of your website.
The types of SEO are:
Technical SEO
On-Page SEO
Off-Page SEO
eCommerce SEO
Mobile SEO
Content SEO
Local SEO.
What Are SEO Tools?
Tools for SEO offer information and guidance regarding the general wellbeing and success of your website.
They aid in identifying areas of potential growth and flaws or problems that can impede you from ranking and gaining awareness in the SERPs. SEO is similar to actual tools in that each one has a certain job.
Final Thoughts
So, whether you are a true SEO master or just dipping your toe in the water, there is a website builder for you.
Simply browse through this article of the 5 best website builders with SEO support to find the one for you.
With the majority of website builders offering SEO support, it can be a challenge to find the right one for you and your needs.
Take your time to try out different website builders and how they can help you reach your SEO goals.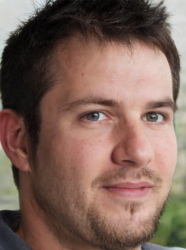 Latest posts by Ollie Wilson
(see all)