Whether you're a true SEO master or have no idea how SEO works, using SEO audit tools are a must.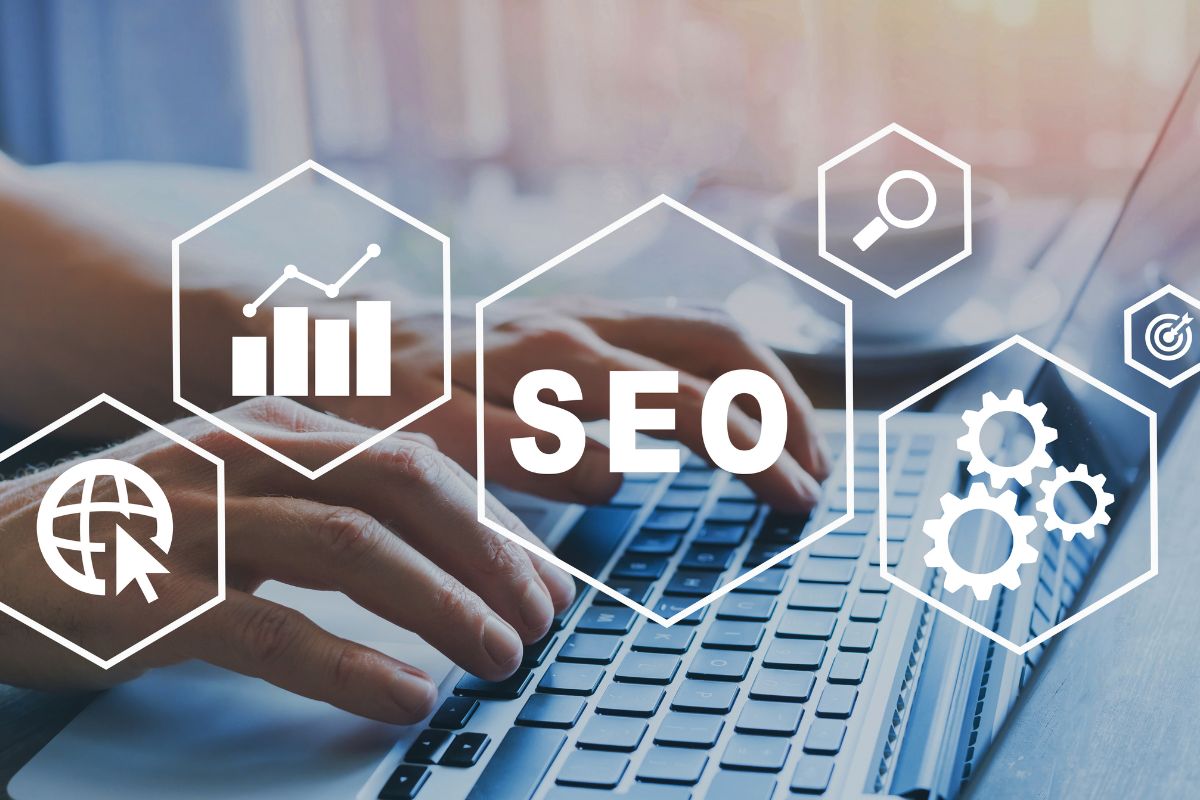 As Google's algorithm becomes more and more difficult to navigate, SEO audit tools make it that bit easier to keep up your ranking.
No more are the days of simple word play to keep you in the running for a high SEO.
There are now over 200 factors for Google to consider when it is ranking! From keywords to external and internal linking, it can all become overwhelming.
SEO audit tools take the hard guess work away and give you clear instructions on how to increase your SEO.
But what one should you be using? In this article we have 5 of the best SEO audit tools and how they can help you become an SEO whiz.
No matter your skill level or your budget, we have the SEO audit tool for you.
What Is An SEO Audit Tool?
First, we have to understand what an SEO Audit tool does. Whatever tool you decide to use should identify and help to solve any SEO errors which are currently taking place throughout your website.
They work with 3 main sections; technical, content issues, and external link analysis. Many also include internal link analysis.
Best SEO Audit Tool
SEMrush is now one of the best SEO audit tools on the market. With over a decade of experience, this tool has more than 40 intel tools on its belt.
From keyword research all the way down to social media monitoring, you won't miss a thing when you use SEMrush.
As you let SEMrush loose on your website, it works to analyze and identify any issues of your site.
Including SEO content, internal linking, JavaScript, metatags and a whole lot more.
This tool will also work alongside your Google Analytics to make sure your site is continuously working towards your goals.
Once it has completed its analysis of your website it will provide you with solutions which you can begin working on instantly.
How much does it cost? SEMrush are generous in that they complete free SEO audits of 100 webpages.
Even once you exceed the 100 limit you are only required to pay a small monthly fee in order to receive 100,000 monthly site crowls.
Pros
40+ intel tools. Completes a full SEO audit of your website and begins creating solutions for every aspect of your website.
Price. Free SEO audit of 100 pages then small monthly fee for audit of 100,000 pages.
Graphs. SEMrush displays all the information in simple, visual graphs to easy understanding.
Google Analytics. Integrates your Google Analytics for optimum SEO results.
Cons
Search Engines. SEMrush only provides improvements for one search engine, Google.
Hidden Costs. Some advanced analysis features come with extra monthly costs.
SpyFU is a popular choice when it comes to SEO audit tools. With a full range of SEO tools it can help improve your SEO campaign effectively.
This auditing tool works to research keywords, research competitors, track your rank and help improve your backlinking.
SpyFU is unique as it does not work with one site audit tool. It combines a range of tools to highlight flaws in your SEO campaign and make suggestions for improvement.
It may identify the keywords you should consider changing whilst the competitor researching tool shows you the flaws in websites similar to yours.
Letting you see exactly where you can become better than your competitors.
With SpyFU you will be able to avoid some of the most common SEO mistakes such as site bloating and linking too much within one page.
Pros
Identifies flaws. SpyFU exposes flaws within your website to make sure you are aligned with the most up-to-date Google changes.
Competitor Research. Highlights differences between you and your competitors to maximize your SEO.
In depth reports. SpyFU produces detailed reports of SEO and PPC with a simple presentation of graphs and diagrams.
Cons
Price. Is more expensive than competitors with 3 payment plans available.
Cluttered dashboard. It can be difficult to find the exact data you require to improve your SEO.
Screaming Frog SEO Spider is a plugin which you install to your browser and allow it to get to work.
It works in real-time, crawling through your website to detect any SEO issues and analyzing what needs to be altered.
This auditing tool makes it easy for website owners or SEO professionals to identify any broken links, blocked URLs, incorrect redirects and begin fixing any mistakes.
Even on websites with over 1000 pages! Screaming Frog SEO Spider integrates your Google Analytics and other SEO tools to give you the most effective suggestions.
With the easy to navigate interface, you will be fixing your website in no time.
Pros
Easy to use. Simply download the software to your browser and let it crawl through your website to find any issues.
Annual Fee. Flat annual fee which is more affordable than other monthly payment plans.
Integrates Google SEO tools. Screaming Frog works with Google SEO tools to give you the best SEO campaign possible.
Cons
Design. While this tool is rather easy to use, the design can often be disorientating. Much like an Excel spreadsheet. Once you know what to look for it becomes much easier to read.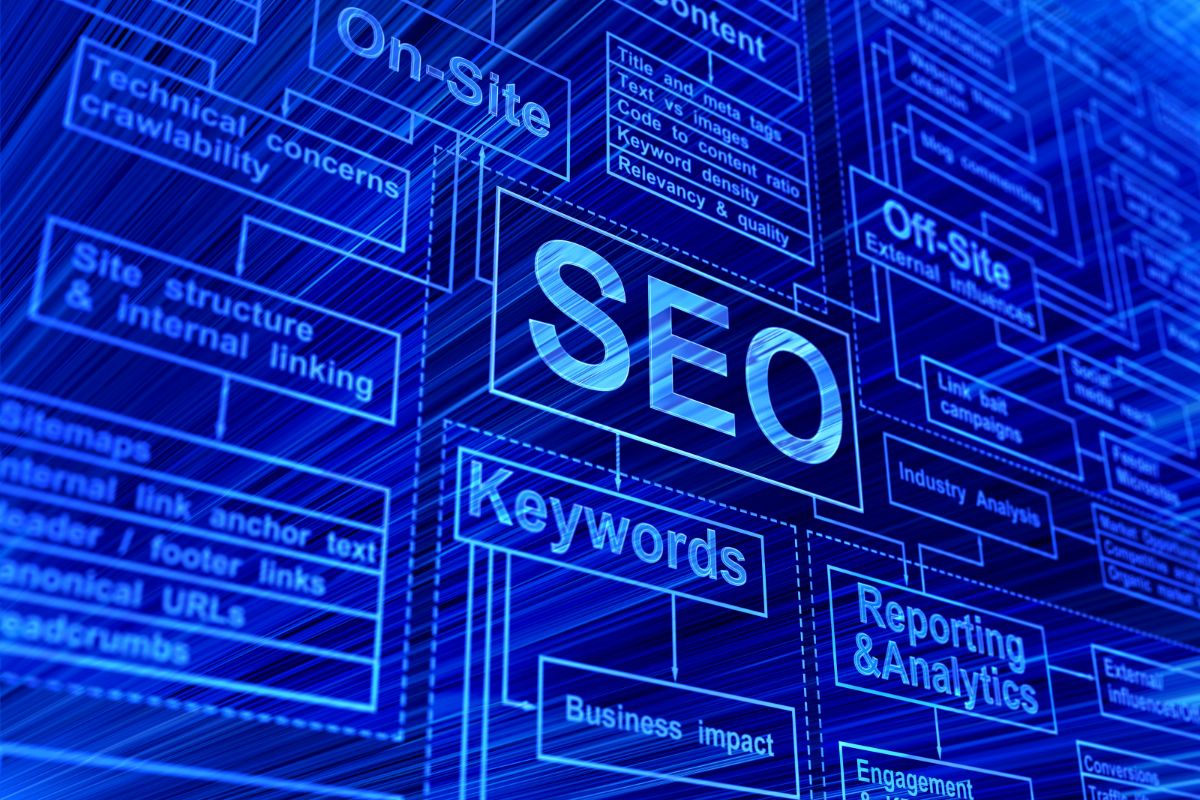 Ahrefs is a suite that advertises itself as an all-inclusive SEO toolkit and has more than five products to its name.
In addition to a Site Audit tool, it provides a Rank Tracker, a Content Explorer, a Site Explorer, and a Keyword Explorer.
Essentially you have all you need when you work with Ahrefs.
Ahrefs SEO audit tool is where all of the exciting things take place. From broken pages, incorrect redirects to orphan pages, Ahrefs will identify the issues and make you aware of them.
This tool will also notify you of any low word count articles which is an important feature if you are running a blog or informational site.
You may find that while your desktop site performs well, your mobile site struggles.
Aherfs crawls both to identify any red flags and you can schedule automatic site crawls.
You can also set our own parameters for Ahrefs to work within when crawling your sites.
Once it has completed a full analysis of your site it will then provide you with suggestions on how to improve your site's SEO.
Which you can start working on immediately.
Pros
Free Plan. Unlimited access to Ahrefs Site Explorer and Site Audit tools.
Custom Parameters. Depending on your needs, you can set custom parameters for Ahref to work within and still see results.
Schedule site crawls. Schedule daily, weekly and monthly crawls of your site to stay up to date on your SEO.
Cons
Premium Plans. In order to gain access to more tools provided by Ahrefs, you must pay for an expensive monthly premium plan.
You may recognise this as Google Webmaster Tools, before it was rebranded by Google.
This offers a whole range of tools from the makers of SEO themselves.
You should be able to quickly identify the indexation and accessibility issues with your site by skimming over the insights.
Further information about your structured data, HTML, Accelerated Mobile Pages, broken links, and content quality is provided by Google Search Console.
Google Search Console of course works well with Google Analytics and also partners with other SEO auditing tools.
This can ensure that nothing is missed during site crawls and gives you the best SEO campaigns for your site.
Pros
Price. Like all other services provided by Google, it comes free with your Google Account. This is great for smaller businesses or those looking for a basic SEO tool.
Security. As it is associated with your Google Account it comes with the same security settings. All updates and findings will be sent to your Google email account.
Design. Everything is in one place on the dashboard. From number of clicks to 404 page-errors.
Cons
Lagging. Email updates can lag and may not come through quick enough for changing to be made.
SEO Audit Tools Buyers Guide
Before you go out and commit to a monthly payment plan for an SEO audit tool, there are a few factors to be considered.
Below you'll find everything you need to know before you decide what SEO auditing tool you are going to commit to.
Features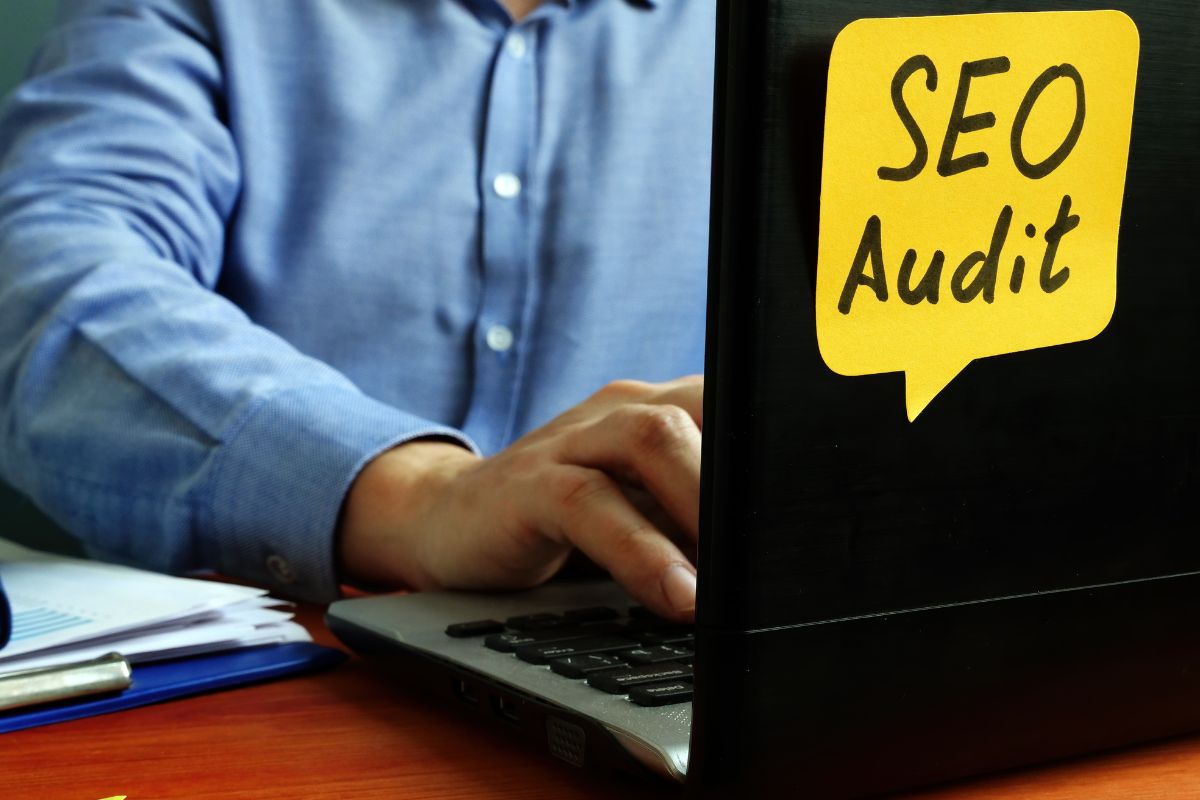 The tools offered by the SEO auditing tool is one of the most important factors to consider. Look for tools which are going to enhance your website in all aspects.
Whether it aids in keyword research, backlinking, redirects or competitor research, the services should fit your needs and help you improve your SEO ranking.
Some SEO auditing tools may offer more niche features such as keyword research data for PPC (pay-for-click) or social media management.
These features are great as they take more tasks off of you and give you the necessary information to maximize your SEO.
SEO auditors which integrate the use of Google Analytics and Google Search Console are also beneficial.
This keeps everything you need in one place. You can quickly see which changes need to be made to your website for growth and development.
Each feature should add to your website's SEO ranking. This can be as simple as making a few changes to your keywords or may require some more effort.
But at the end of the day, you will find your website at a higher ranking and see steady growth for your website.
Pricing
When deciding which SEO auditing tool to use, pricing can be a deciding factor.
With the majority of tools available opting for monthly payment plans, it can quickly become a large expense.
There are many SEO audit tools available which are free. However, you may not have access to all of the intricate services available with a premium plan. This could hinder your website's growth.
It is becoming increasingly common for SEO audit tools to offer a yearly flat fee rather than a monthly fee.
This helps keep your costs down in the long run as the upfront expense will not change over the course of the year like monthly costs can.
This decision can only be based on the budget allocated to an SEO audit tool. Although they don't have to be expensive, choosing a premium plan may be a better fit for your needs.
You can also request a trial run of the auditing tool. This will give you insight into the functionality of the tool and whether it is worth the cost.
However, some SEO auditing tools do not offer this service and require payment upfront which can be off-putting to some customers.
Data Accuracy
While the analysis and recommendations completed by SEO auditing tools are helpful, they have to be accurate.
The purpose of these tools is to make sure there is less work for you to do, not create more.
Reliable tools will provide full analysis reports of your current SEO with accurate identification of any issues within your site.
Whether it is the length of the article or if there are broken links still active within your site, this can be crucial in increasing your SEO ranking.
Within collecting accurate data, the way this is displayed is also important.
You will find that most SEO auditing tools present their data in graphs and diagrams.
This is because having data displayed visually is much easier for everyone to understand.
Whether you have a decade of experience in SEO or are only beginning to learn. Make sure the data you are collecting makes sense to you.
Usability
Finding the SEO audit tool which has all the features you need can seem like a dream.
Then you go to use it and nothing makes sense. Having a simple user experience is important in order to get the most of your SEO audit tool.
If you are a beginner you may prefer tools which have everything in one place such as a dashboard.
This can make it easy to navigate and begin implementing a schedule to keep up-to-date with your website's SEO.
Or you may prefer something more advanced which has detailed reports.
This can be a little more difficult to navigate, however, will give more in depth information.
From here you can make more informed decisions on your website's SEO than simpler tools that may be less accurate.
Try a few SEO auditing tools and find which styles you can work easiest.
There is nothing worse than paying for a tool which you cannot use and will only hinder your website's progress as you make mistakes.
Frequently Asked Questions
Still unsure about SEO audit tools? Below we have answered some frequently asked questions.
SEO can be a tricky subject and often causes confusion within the digital marketing world.
How Can I Increase My Google Ranking?
There are numerous methods for improving your Google ranking.
Content marketing, or the practice of employing search-optimized writing to increase traffic and visibility to your website, is one of the more successful long-term methods.
You can improve your position in Google search results by producing web content, such as blog posts and web text, and optimizing it with the appropriate keywords and design.
How Do I Find The Right Keywords For My Website?
Keyword research tools such as Arhefs and SEMrush are made for finding the right keyword for your website.
These tools help you produce content ideas and can help you assess keyword difficulty (how difficult it will be to rank for a specific phrase depending on competition), search volume, and potential traffic for each keyword.
How Do I Get More People To Visit My Website?
Depending on the reach of your website there are different SEO strategies you can use.
For a more local reach you can create and use a local SEO strategy . There are also local SEO tools you can use to improve your site and gain more exposure for this purpose.
You must ensure to have an enticing reason for locals to visit your site and give them the information they need directly.
Final Thoughts
In order to promote the growth and development of your site you should be completing regular audits.
But this can seem daunting if you have never completed one before.
This is where SEO audit tools come in handy. They will crawl through your site and notify you of any issues you may not be aware of. They will even provide actionable resolutions to any problems they find.
Have a look through the best SEO audit tools available in this article and find the tool that works for you.
No matter your skill level, budget or your needs, we have an SEO audit tool for you and your website.
Whether you need 100 pages to be audited or just 1, there is a tool for your every need.
Find the one for you and get your website's SEO back on track today!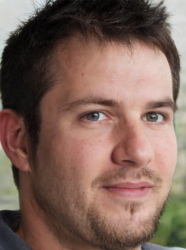 Latest posts by Ollie Wilson
(see all)