Those looking for a great platform to build their ecommerce website often choose WordPress for a range of reasons.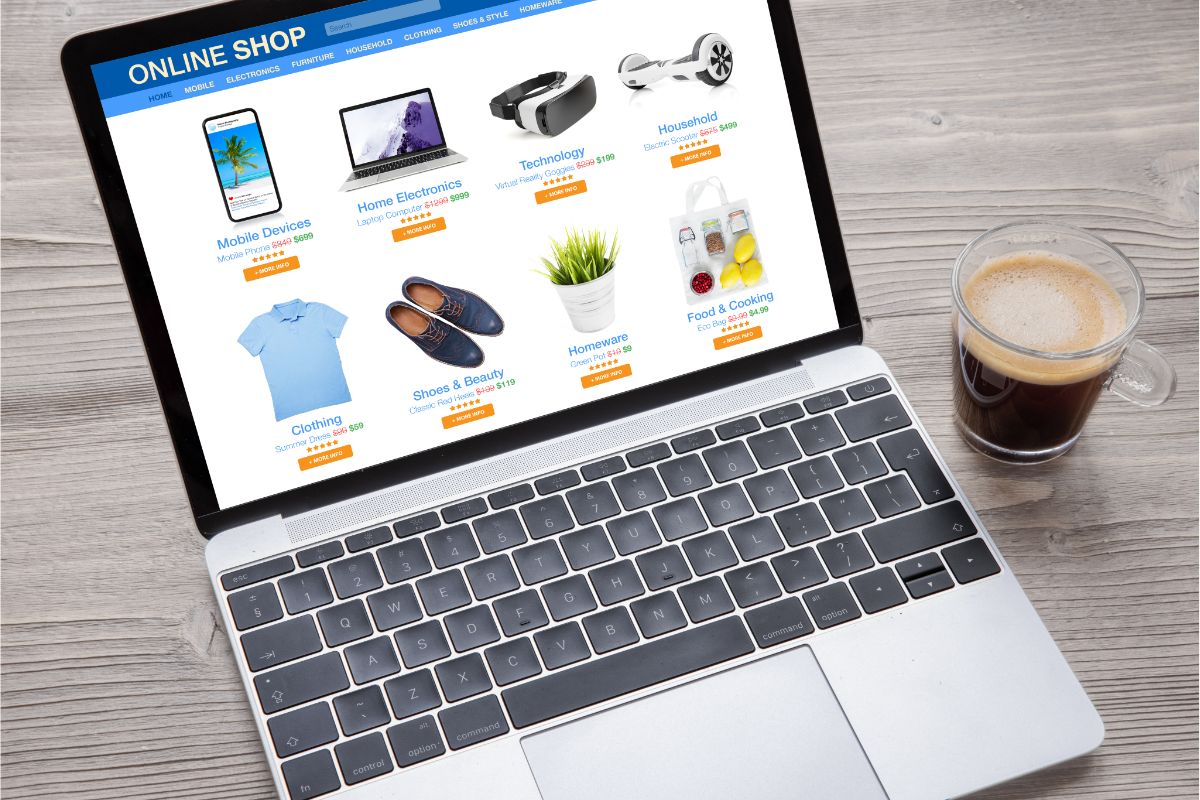 It's free to use, easy and simple to navigate, and compatible with thousands of useful plugins.
However, the plugin market is pretty flooded which makes finding the best ecommerce plugins for your WordPress website tricky. Luckily – that's where we come in.
Here, we are going to be covering the best ecommerce plugins that are compatible with WordPress.
This way, you can check them out for yourself and find the right plugin for you and your business.
So, let's dive right in!
WooCommerce is easily the go-to ecommerce plugin for WordPress businesses.
It currently has over five million active installations on WordPress, with an average of four and a half star ratings – making it one of the world's most popular ecommerce platforms.
So, of course, it was going to be at the top of our list for the best ecommerce plugins for WordPress.
There's so many positive features and functions with WooCommerce that it's difficult to know where to start.
The base version of it is free and already it comes with so many great things that can really benefit an ecommerce business.
There are hundreds of themes and templates for you to choose from when it comes to setting up the ecommerce pages and areas of your website, allowing you to add this new feature with ease.
You are bound to find one that perfectly suits your website's theme and brand so it all has one coherent look. So, it ticks all the boxes for customization.
It also supports both physical and digital products so you can sell whatever you need using WooCommerce.
Payment and shipping options are also available so you can open the door to more potential customers than ever before.
You can even add affiliate products or link to external products to improve your user's experience.
Affiliate management is easy with WooCommerce as it comes with a built-in affiliate management tool that you can use to avoid paying out to middle men, saving most of the revenue for yourself.
Using WooCommerce will allow you to have all the access you need to the tools that can help your ecommerce business to grow and flourish.
Connect to third-party extensions, use the excellent support and knowledge base to your advantage, and even enjoy all the options open to you!
Sometimes, the amount of choice can be overwhelming and finding the right addons can take some time (especially if you are not yet familiar with the layout of the dashboard).
Some businesses also find that, as their business grows, there is not enough scalability on offer through WooCommerce.
This leads them to upgrade to another hosting provider but if you are just starting out, then WooCommerce is a great way to access all the tools you need for free!
Pros
WooCommerce is free to use, making it accessible to all start up ecommerce businesses.
It allows you to sell all kinds of products from physical to digital, affiliate to external.
Great customer support and help available to you through forums, help desk, and the knowledge base.
Cons
Lack of scalability means you may eventually move up to a more managed hosting provider.
Too many options can be overwhelming for those who aren't tech savvy.
BigCommerce is another super popular ecommerce plugin for WordPress, allowing you to seamlessly integrate with your already existing website.
It's a pretty powerful plugin that allows you to embed the products you are aiming to sell, allowing you to sell across multiple platforms and channels.
This means you can link to products you are selling on websites such as Amazon, eBay, or Facebook, while still selling products on your original WordPress website.
However, integrations to third-party apps is still pretty limited but as BigCommerce continues to grow, so does its library of apps and tools.
Two of the best features that ecommerce websites love about BigCommerce is its scalability and low maintenance.
You can keep your ecommerce separate from other content on your WordPress website, meaning that running WordPress website becomes easier with a less cluttered dashboard.
Everything related to reports and statistics is kept separate, so maintenance is reduced thanks to the easy to use management tools.
As for scalability, BigCommerce has all the tools you need to set up your business and build it up to the next level.
This does come hand in hand with another unpopular feature of BigCommerce.
Once you hit a yearly sales threshold, you will be automatically upgraded to the next business plan.
While some businesses see this as a helpful tool that grows your plan with your business, some other businesses find it annoying and it can cause a jump in the costs of running your business.
Overall, BigCommerce is a powerful plugin to use for your WordPress ecommerce business that provides security and a boosted performance to really impress your customers.
Pros
BigCommerce is a rising ecommerce plugin that has all the tools you need to grow your ecommerce business.
Needs low maintenance as everything is kept separate from your content, so it can run happily in the background while you focus on running your WordPress website.
Allows you to embed and sell across different platforms.
Cons
Each plan comes with a threshold for yearly sales, which automatically upgrades you to the next premium plan every year your business grows. Some see it as good for scalability, clothes dislike the lack of control given to businesses.
This plugin is designed especially to help ecommerce businesses on WordPress sell digital downloaded products.
For example, music tracks, fonts, and softwares, are just a few examples of the type of products sold using the Easy Digital Downloads (EDD) plugin.
However, you will be out of luck if you want to sell physical products – but there are still plenty of tools and extensions available for you to take advantage of if you want to sell digital products instead.
For example, this plugin is compatible with addons for email marketing, payment gateways, and more.
You also get licensing support to help you sell plugins and products, ensuring that you have all the necessary rights to do so.
Many praise Easy Digital Downloads for its ease of use and wide compatibility with almost every WordPress theme – so you can easily integrate it into your existing website!
So, selling digital products has never been easier than with EDD, although you will need additional third party addons to help sell external or affiliate products.
If it sounds like the right kind of plugin for you, then download the free version directly onto WordPress to try out as soon as possible.
Pros
Easy Digital Downloads is an easy plugin to download and integrate into your already existing WordPress website.
It has all the features you need to help sell digital content and products, including licensing support and more.
Compatible with a range of addons to help streamline email marketing and payments.
Cons
No way to sell physical products using this app alone.
Additional add ons also required in order to allow you to sell affiliate and external products.
Shopify is quickly becoming a super popular ecommerce platform used by businesses to set up their websites with ease.
However, it is also available as a plugin so you can sell your products on Shopify on your WordPress site.
Simply by using ShopWP, you can benefit from the functionality of Shopify alongside the customization and amazing content management systems.
ShopWP comes with all the plugin tools needed to help transform your already existing WordPress into an amazing ecommerce business.
It comes with built in shopping carts, synced product detail pages, and SEO optimized results to allow visitors to find your page with ease.
This allows you to either use WordPress as the base of your website or just as a professional, creative front for your Shopify pages.
This allows you to build up a trusted brand for your business, a great design that appeals to audiences, and quickly empower you with all the necessary tools needed to compete with other businesses for your fair share of the market.
So, take advantage of ShopWP's ease of use and templates to quickly build an ecommerce section of your website.
You can either stick to the free version, or upgrade to the pro plan to access even more useful tools including filter options, sorting functions, product display options, subscription products, and direct checkout functions.
Pros
ShopWP is a plugin that perfectly integrates Shopify to your WordPress website with ease, allowing you to get the best of both platforms.
It's super easy to use, allowing those who aren't tech savvy to sell all kinds of products without using code or navigating busy dashboards.
The free plan comes with tons of useful features including built in shopping carts, SEO optimization, and templates.
Cons
Some great features are locked behind the pro (premium) plan which allows subscribers to access filters, sorting, product display options, direct checkout, and more handy tools to boost your ecommerce website's professionalism and ease of use.
WordPress Ecommerce Plugins: The Buyer's Guide
Before you rush into using the first ecommerce plugin that you find, it's important to carefully consider what features the plugin is offering you and if it suits your business's needs.
Some WordPress ecommerce plugins are made and adapted for certain kinds of business which means that not all of them are right for you.
For example, some plugins come with shipping options that are great if you want to sell physical products overseas – while others' don't, shackling your products to your country of origin.
So, it's clear that you need to think about a few areas before you pick your ecommerce plugin for your WordPress business.
Let's go through each area so you don't miss out on any important details that you should think over.
Your Business Products
This area is something we touched on earlier – the products you are selling through your ecommerce website.
As some plugins are better adapted for ecommerce websites that sell digital or physical products, you need to keep this in mind when finding the right ecommerce plugin for your website.
If all you sell is digital products like music, fonts, or ebooks, then opting for an ecommerce plugin that specializes in shipping products will be of no use to you.
So, think about what kind of products your business will be selling and ensure that the features you need (shipping, drop-shipping, etc) then keep this in mind when browsing the features on offer by different ecommerce plugins.
Customization
Everyone will want to be able to customize the design of the features on offer from the plugin.
While it's great that the plugin offers so many ecommerce features, it's also important that you can adjust their design to better suit your website's brand.
So, a good ecommerce website will also offer either templates for you to choose from or customization tools that allow you to change the details of ecommerce features like product pages, carts, and more.
This way, your website can still feature a consistent design that is professional and high quality, without looking like a quilted website made from different templates stitched together.
Compatibility And Integrations
Professional ecommerce websites will often work alongside third-party softwares and services such as email marketing services, accounting softwares to manage the revenue, and more.
As a result, ecommerce plugins will be compatible with third party apps – but ensure that the plugin you want to use is compatible with the service you have already paid to use (and vice versa).
This way, you can integrate multiple softwares and apps to work efficiently from one dashboard.
Customer Support
Plugins will have blips and bugs from time to time, and you will want access to some great customer support.
Some plugins will offer 24 hour email support, others may even give you access to guides to help you navigate your new plugin.
So, support options are important. Make sure that the plugin you want has them available – you'll be grateful in the long run!
Budget
Unfortunately, not all ecommerce plugins are free. Some will be, others will be locked behind paywalls, and others will have tiered plans where the more you pay, the more features you will have access to.
So, think carefully about your budget. You will not want to spend more than you will use for an ecommerce plugin, nor do you want to spend more than you have.
Set yourself a maximum price for your plugin and have a browse. This way, you can quickly dismiss the ones that are out of your price range.
Frequently Asked Questions
What Are WordPress Plugins?
WordPress plugins are basically bonus software that can be added to your WordPress website.
They quite literally 'plug in' your website to improve it in various ways.
There are tons of plugins that all have different features and functions.
Some speed up your website's loading time, others improve its security to make it safer for subscribers to use.
Others enable ecommerce functions so you can sell your products, while others add additional social media links and icons.
Some plugins are more advanced and allow businesses to monitor their SEO and SERP results and rankings.
Basically, think of plugins as additional 'apps' that add different functions to your website.
By doing this, you can make your website more professional and give it more functionality for subscribers.
Is WordPress Good For Ecommerce Businesses?
WordPress is a popular website building platform for a range of reasons.
It's free to sign up to, allows you to use professional templates to quickly build beautiful websites, and gives you free control over the appearance of your websites.
This means that you can quickly build a website that looks amazing in no time at all.
It's also a very easy website builder to use. Within a few hours of practice, you can quickly get to grips with all the options and tools available to you.
You don't need to add code unless you want to – which helps those who aren't so tech savvy build websites for their businesses.
All of these factors into why ecommerce websites are often built using WordPress.
You also have access to a range of great ecommerce plugins to help provide more features to your ecommerce website (see our favorites above).
Overall, WordPress is a great website building platform to use to build your ecommerce business.
You can quickly set up your website, make it look professional, and all without a single line of code. Plus, it's free to use!
Does WordPress Take A Percentage Of Your Sales?
No – WordPress is free to use and if you choose to use it as an ecommerce business website, then WordPress will not force you to hand over a percentage of your sales.
You can opt to pay for premium WordPress plans but again, WordPress will not take any other form of payment from you for anything else.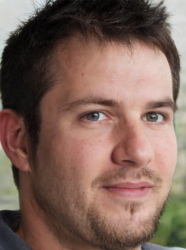 Latest posts by Ollie Wilson
(see all)