Choosing the right content management system (CMS) for your eCommerce site and store will help you develop your business and grow your sales.
They can make the technical side of setting up and running a store and business much easier so you can concentrate on the more important aspects. Whether you business is small or multinational, an eCommerce CMS can work for you.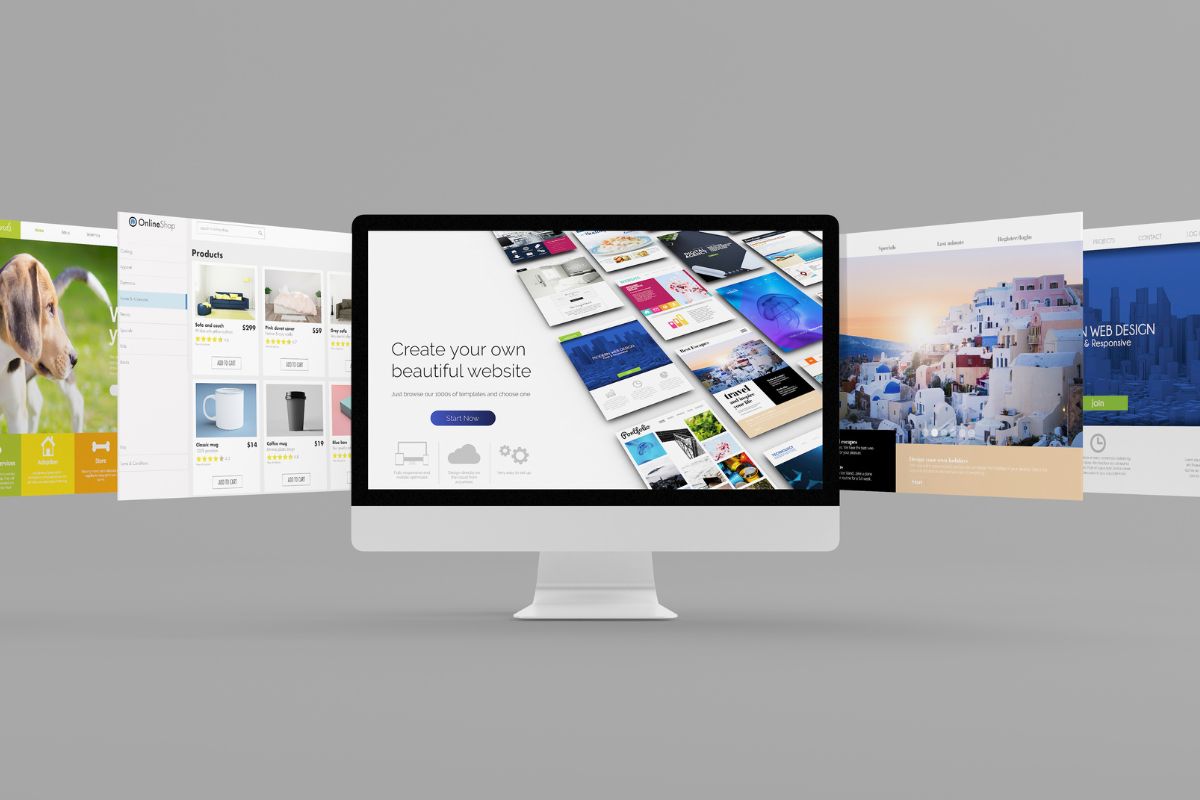 There are many different eCommerce CMS to choose from and they all have their own advantages and disadvantages. This makes choosing the right one for your business a difficult task.
In this article, we will look at the 12 best eCommerce CMS available. These are listed below in alphabetical order.
Formally known as Magento, Adobe Commerce allows you to quickly build pages and customize them as you go. You can simply drag and drop elements into place making organizing your store front and site a simple task.
Adobe Commerce is designed to work as smoothly as possible with both B2B and B2C sales as well as mobile sales. It has built-in AI that can recommend products to your customers depending on their browsing and previous shopping choices.
All of this comes with a steep monthly price, however, so we would only recommend Adobe Commerce for the largest of businesses. It can also be complicated to set up and requires some deeper knowledge of coding and backend processes.
If you have several different stores that you would like to manage from the same CMS, Adobe Commerce is a good choice as it has the capability to manage them all.
BigCommerce is trusted by big-name brands such as Toyota. As well as providing all of your eCommerce needs, it can also provide everything you need to set up your own website.
It can also help you direct traffic to your store with its SEO integration and templates. It has an easy-to-use website building tool and a decent array of tools to make a blogging site, too.
Anything that BigCommerce doesn't provide directly, can probably be found in the large number of third-party apps and plugins that it supports.
With BigCommerce, you can support a range of online payment gateways including PayPal, Apple Pay, and Amazon Pay. You have full control over the checkout process and can customize it in any way you need.
BigCommerce allows you to easily apply over 70 different types of discounts and promotions to your store without the need for any complicated coding.
You can integrate your store with various online marketplaces, such as eBay and Amazon, social media sites, and in-store sales.
The standard BigCommerce monthly subscription is $29.95 but the higher levels are more expensive, with the Pro subscription hitting $299.95. BigCommerce also offers custom pricing if you contact their sales team with your needs.
This open-source CMS platform allows you to build a professional looking website from start to finish.
It's a little different to other similar services on this list such as WordPress, however, as it merely provides a framework for a site instead of the complete builder package.
This makes it a very flexible and customizable option, but not the easiest for beginners to eCommerce or those that lack coding knowledge and experience. It does allow you to create excellent mobile websites though, if you know how.
If you can get the most out of Drupal, you will be able to create a store that is as unique as your business.
It has a built-in workflow system to help manage your orders and as the front-end and back-end of your online store are kept separate, you can create your content and listings well in advance and only publish them when you wish.
Drupal also has several apps and plugins you can install to add extra functionality, such as SEO boosting. It doesn't have as many third-party plugins as WordPress, however, which remains unbeaten for sheer volume of choice.
Drupal is free to use, but there will be other costs associated with hosting, domain, and site-building that you may need to pay.
If you have an already existing website and don't want to overhaul your site to add eCommerce functionality, then Ecwid is perfect for you.
It isn't designed to build an eCommerce store from scratch, instead it is intended to add eCommerce functionality to an already existing framework. Consider it a widget instead of a large scale plugin or site builder.
Small businesses will be able to use Ecwid for free as there is a free tier that gives you the most basic functions and allows you to sell up to 10 products.
For more features or products, you will need to pay but the prices are reasonable and range from $12.50 to $82.50 per month.
Depending on what functionality you require from an eCommerce CMS, HubSpot might not fit the bill or might need to be supported by other software.
This is because HubSpot is a cloud-based solution that doesn't focus purely on building eCommerce stores and sites. Instead, it looks to improve traffic to a site through marketing and SEO.
If you're building an eCommerce site that has more of a focus on marketing your products and producing content about them, then HubSpot will help you get more traffic. It may not, however, be able to fulfill all of your other eCommerce needs.
Luckily, the team behind HubSpot made it compatible with other CMS platforms such as Ecwid so you can get that functionality you need.
Small businesses that just want to create a store to sell their products would be better choosing another eCommerce CMS.
It's worth considering for larger businesses that are looking to increase their SEO ranking, however. HubSpot can be expensive as the monthly subscriptions run from $45 to $3,200.
OpenCart is not only an open-source eCommerce EMS but it is also free to download and install on your website. It's used by nearly half a million different stores around the world and is remarkably easy to use.
With OpenCart, you can choose from over 14,000 different extensions to customize your customer's shopping experience to be exactly what you need it to be.
It is compatible with several different payment gateways and shipping methods, giving your customers plenty of options.
It has an administrator dashboard that allows you to easily see the performance of your store and change any settings that you need.
Compared to some other CMS on this list, the templates offered by OpenCart can look outdated. Although it is free to use, you need to pay for customer support or store backups and will need to manage your own hosting and security certificates.
If you're looking for a free option, have only a small online business, and aren't that experienced in coding, then OpenCart is an excellent choice for you.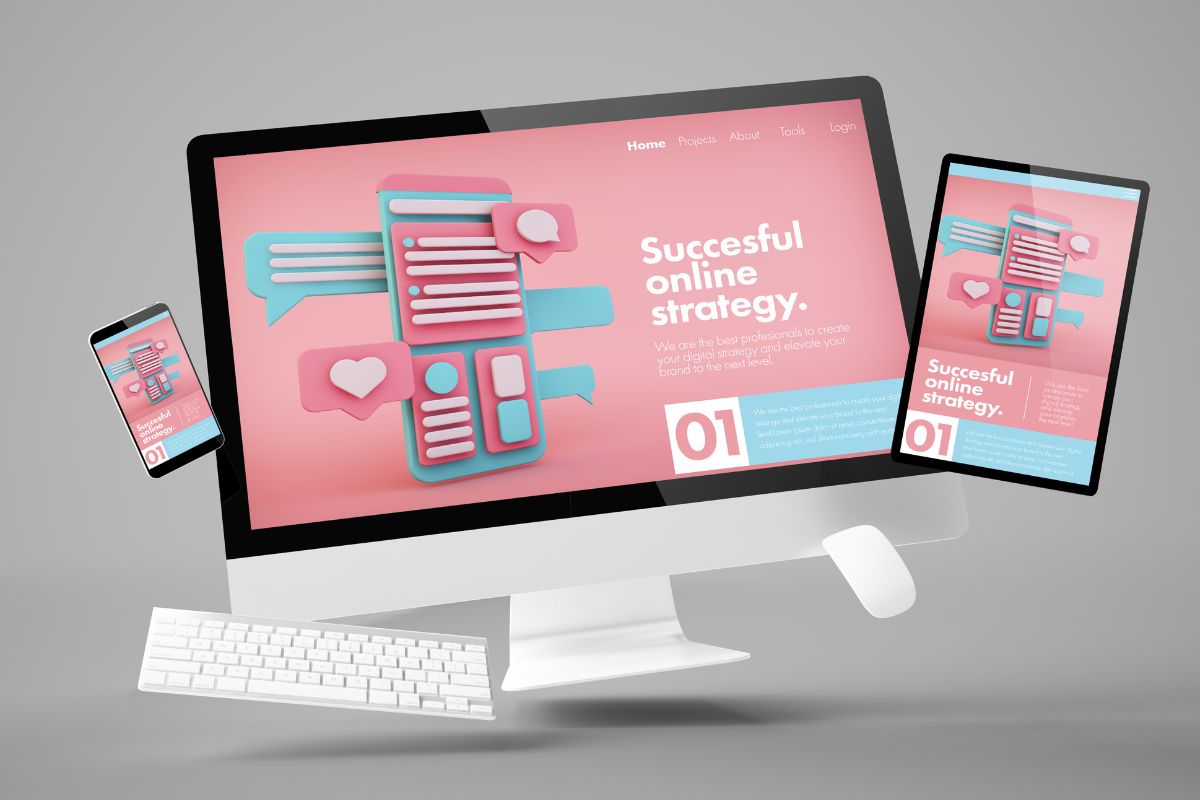 PrestaShop is a simple and straightforward eCommerce CMS that gives users the ability to make their store only as complicated as is necessary.
It's open-source and the most basic software is free of charge to use, but if you want more features than this basic level you will need to pay.
Thankfully, PrestaShop is structured so that you only need to add on the functions you need so beginners don't need to worry about getting swamped with more options than they need.
You will also need to provide your own hosting as this doesn't come with PrestaShop.
It has a basic but easy-to-use template editor and with some coding and design knowledge, you can create some interesting and unique website layouts.
PrestaShop gives you the option of many different payment gateways and you can add extensions for a variety of extras, such as social media integration or advertising.
Some of these add-on extensions and modules can become a little pricey and there aren't as many to choose from as WordPress offers.
The basic version of PrestaShop doesn't come with any customer support either as this is only included with the premium versions of the software.
Shopify gives you one of the widest variety of options for how to set up your store.
As well as using Shopify on your own web space, you can also host it on the Shopify servers which will save you the time and money of buying your own web hosting and domain name.
Shopify can integrate with Facebook so you can sell through that social media site and can pull together sales from desktop, mobile, and even those made in-store.
You can keep track of sales through the Shopify user-friendly order management interface and even monitor things from your phone with the Shopify app.
Setting up a basic store with Shopify is incredibly simple. The service also has a library of hundreds of extensions that you can add to customize your site even further.
Shopify makes it easy to integrate all of your social media, utilize gift cards and coupons, and even run email marketing campaigns.
Shopify does require a monthly subscription which runs from $29 to $299, depending on the size of your business and your needs.
Many of the themes and extensions on Shopify do require payment, however, and there are transaction fees associated with third-party payments.
Sitecore is an eCommerce CMS that aims to not only sell products to your customers, but to help you understand them better and customize your content to keep them coming back for more.
It has a large focus on customer data and can help you to target customers with marketing campaigns and promotions that will keep them engaged with your brand.
It has an inbuilt AI that works to provide the most relevant search results for each customer and gives you the customization options you need to grow your site as your business grows.
You can create content with Sitecore that can then be delivered not only through your website, but also over several social media channels and directly to your customers.
Sitecore is intended for larger businesses and has an expensive setup fee and annual subscription costs. This will make it too expensive for small businesses, but larger ones should consider integrating Sitecore with their business.
It also requires extensive setup but is easy to manage once it's in place.
Squarespace is arguably the best choice for any beginners to website building and eCommerce that want to set up their shop with the minimum amount of effort and knowledge required.
Squarespace gives customers the choice of a large number of high-quality website templates and has one of the simplest interfaces on the market.
For eCommerce, Squarespace has all of the main options you need including order management, shipping options, and payment processing.
It's also user-friendly for customers and offers easy navigation and the ability for them to customize their orders.
All of the templates are designed to be mobile-friendly too, so you don't need to worry about customizing your pages.
It is a paid service, but the monthly rates are around average for eCommerce CMS and you will get both a domain name and security certificate included.
There is no limit to the number of products you can list in your store and you can track your orders and growth through an analytics page. Squarespace can be limiting for those experienced in web design and eCommerce CMS and is firmly aimed at beginners.
There is no live phone support so if you need any help, you will have to rely on the 24/7 online chat option instead.
Like a couple of other options on this list, Wix is an all-purpose site builder that can also act as an eCommerce CMS.
The eCommerce functionality is only available if you subscribe to one of the Business and eCommerce plans, which range from $27 to $59 per month, depending on level and the functions you need.
For small businesses that just want to sell a few different products domestically, the lower price should have all of the functionality you need.
Wix offers a large number of templates so you can quickly get your shop and site up and running and the majority of these are very professional and easy to navigate.
If you want to completely customize your site then Wix is not the best choice for you as it does restrict customization options.
However, you can easily set up a store that works just as easily in mobile browsers and it has an effective but straightforward inventory management system.
There are no commission fees for sales via Wix and all plan levels come with a domain and hosting. They also all allow you to sell via social media channels and have 24/7 customer care for when it is needed.
WordPress is not just a popular eCommerce EMS, but it's the most popular choice for building websites of all types.
If you're looking for one place to create not only a store but also a full website, blog, or portfolio, then WordPress could be the best option for you.
WordPress is open-source and has a wide variety of plugins that will add a store to your website. The best of these is WooCommerce and it can also be integrated with many of the more popular eCommerce services, such as MailChimp or HubSpot.
There are many other options, however, if WooCommerce doesn't suit your needs.
With WordPress, you can integrate every payment gateway into your store and add as much detail about your products as you wish.
WordPress is very customizable and customization can be as easy or as complicated as it needs to be, depending on your experience level. You can implement templates with a couple of clicks or dive into the coding to get exactly what you require.
The basic WordPress platform is free of charge and you will need to pay for your own domain name. There are also paid options that often come with a domain name and give you access to more templates, plugins, and customer service.
These range from $25 to $45 per month.
Final Thoughts
There are many different eCommerce CMS for you to choose from and the best will depend on the size of your business and the aims of your website.
Some will enable you to build your entire website from scratch so you can have a store and more in depth product and business pages. Others focus on creating a customizable store and some concentrate on SEO and marketing.
Once you have decided what you need from an eCommerce CMS and what budget (if any) that you have, finding the right one will become much easier.
We hope that the suggestions and information in this article will help you make the right choice for you and your business.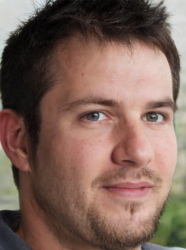 Latest posts by Ollie Wilson
(see all)