Creating a website shouldn't be difficult. Website builders make the process easier. Let's look at and compare 3 of the best website builders available.
Selecting the right website builder can take away that oncoming headache of figuring out themes, SEO and link building.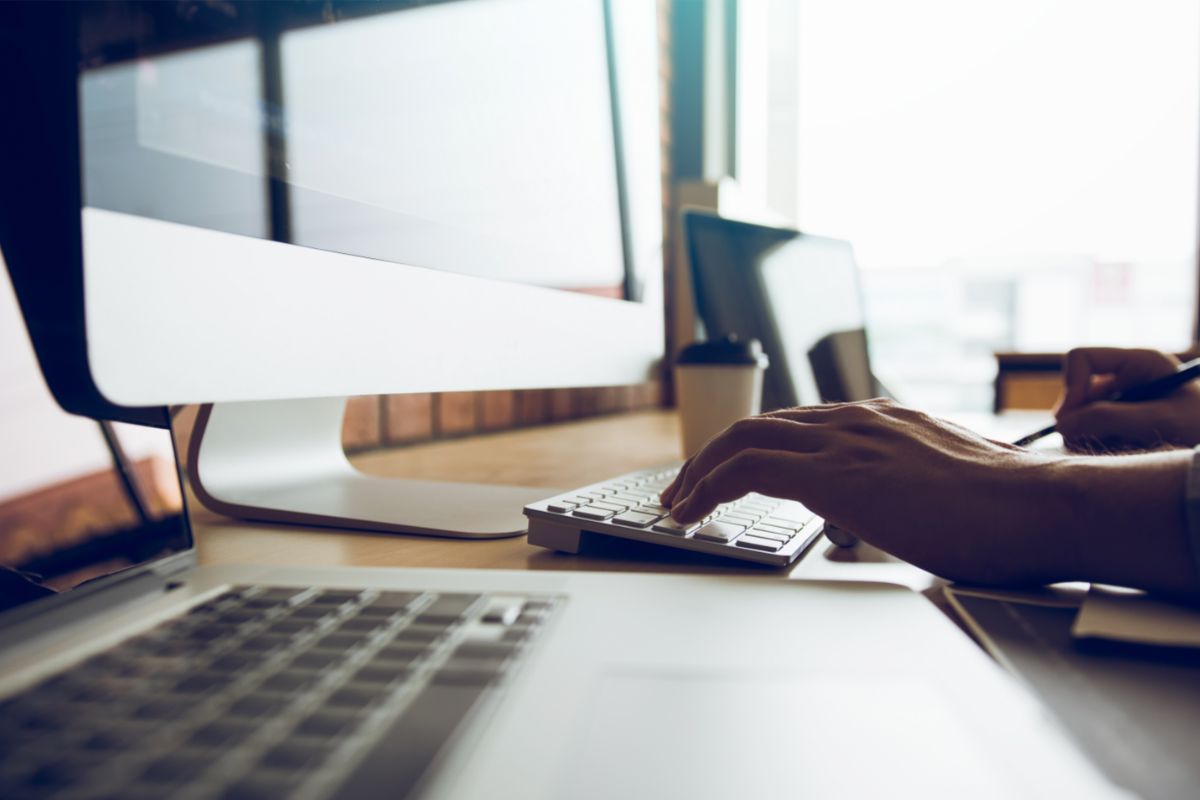 Tired of searching for the best website builders for beginners?
It can be hard to find the right one for you, especially when you don't need anything fancy.
All you need is a builder that makes it simple and has everything you need in one place.
Different website builders have different tools and templates for nearly every occasion, most likely covering the reason you're building a website today!
Maybe you want to create a website to start blogging, showcase your port-folio, or sell your services or products.
Before you go hiring someone else to do the work for you, take a look at the website builders available for you.
Below you'll find the top 3 website builders on the market.
With a detailed list of what they do, their advantages and disadvantages, you'll be able to select the best website builder for you.
No longer a matter of trial and error, cancel those subscriptions and feel free knowing you made the right choice!
Wix ranks at number one on the beginner-friendly scale. Giving you total creative control over your website, Wix allows you to create the perfect website.
Forget about coding, Wix uses simple drag-and-drop features to begin designing your website.
Having a specific purpose for your website will speed up your design process. Wix offers pre-made templates for specific websites.
For example, looking to launch a website for your photography freelance business?
Wix has an appropriate professionally made template ready to go.
Not to mention that Wix provides an expansive range of template categories to choose from. Simply select the one most fitted to your needs and you have a website template.
Opening your first online store? Wix offers three options of e-commerce plans.
The website builder provides a range of features to boost your website traffic and sales. With the ready-made, customizable template, Wix allows you to create your very own professional website from the beginning!
Along with all these amazing features which make Wix super easy to use, the website builder offers a range of budget friendly or free plans.
No matter your budget you can make Wix.com work for you.
Top Pros For Wix
Budget Friendly: With a free plan available, Wix.com offers a wide range of features to help in the designing process. Upgrade to a premium plan for access to even more features and templates.
Design: The platform hosts over 800 professionally designed templates. Perfect to use as a starting point or to implement completely.
Features: When creating a website, Wix's templates come with built-in features. Choose a template and start utilizing the built-in features.
E-commerce: 3 e-commerce plans are available. With no transaction fees and abandoned cart included this feature is perfect for small businesses.
Top Cons For Wix
No Live Chat: Question mark buttons give more detail on the feature and how to use information but no live chat feature is available. Customers are encouraged to email any queries to customer support.
Template Switching: Once the website goes live there is no feature to change your template. Customizing is available throughout the duration of subscription.
Hosting: Once subscribed to launch the website through Wix there is no option to change the hosting platform. Although domain names bought from Wix are inexpensive with the subscription.
With over 1 billion websites on the internet, having a standout website is crucial.
A key element Squarespace has got covered.
Hosting a versatile range of templates to choose from, Squarespace has quickly climbed its way up the ladder of website builders.
Whether you need a space for blogging, selling or a one-page website, Squarespace has sleek, professional looking website templates and plans.
With a sufficient range of plans catered to the needs of the site, this website builder has something for every website designer.
Squarespace, whilst being a tad trickier than competitors, is still easy to use.
With just a few clicks you'll have built your very own custom website. Include sleek features such as Custom Redirects, allowing your customer to find their way around your website with ease.
With a live chat feature you're able to ask questions at any time during the creation process.
There's quick access to all the right people to answer any query you may have right at your fingertips.
Squarespace offers budget-friendly premium plans which gives you access to premium features to let you be as creative as your heart desires.
With over 3.5 million customers subscribing to Squarespace it is clear that this platform is one of the best.
Top Pros For Squarespace
Marketing Features: Once set up with your website, Squarespace offers the service of creating customized social media marketing. This includes social media support and email campaigns to grow your website.
Customer Support: Known for its exceptional customer support, the live chat feature gives you 24/7 care. Putting you in contact with the right people for any query.
Mobile View: Once you're all set up and ready to launch your website, you can alter how visitors view it on desktop and mobile. This lets you make sure everyone is seeing your professional website correctly.
Top Cons For Squarespace
Lack of customization: Once a template has been selected, the options to customize are limited. With choices remaining within the template pre-set color palettes.
Manual Save: In most editors once a change has been made, it is automatically saved. In Squarespace, designers have to manually save their changes. This can be time-consuming and cause delays if a save is forgotten after a change.
Weebly is a website builder that is both powerful and simple to use. Weebly is currently used by over 30 million people to administer their websites.
The best part is that it's one of the simplest website builders to use, and it covers a lot of ground, such as providing features which allow users to create an eCommerce website or a basic blogging website.
Weebly offers a variety of payment plans from free to a higher cost.
The higher the cost of the premium plan the more features and benefits become available. However, if the website's intended use is a food blog, a high cost premium plan is unnecessary.
A factor important to the decision of which website builder is the custom support services.
Weebly provides a quick, efficient customer support service.
With an average response time of only 5 minutes! Any query or concern can be answered within minutes by Weebly's customer care team.
Top Pros For Weebly
Same day launch: From setting up an account to fully designing the website, customers can publish their website on the same day.
Easy to use: The drag and drop features of this builder let users move elements around their site to build a unique site for them.
Budget Friendly: Offers a free trial with free domain name. Customers are then required to subscribe for an inexpensive premium plan to continue their site.
Top Cons For Weebly
Restrictive elements: When adding block elements such as Header or content display, it can be difficult to move around the page or customize fully
Lack of templates: With more templates available customers would have a quicker building to launch process.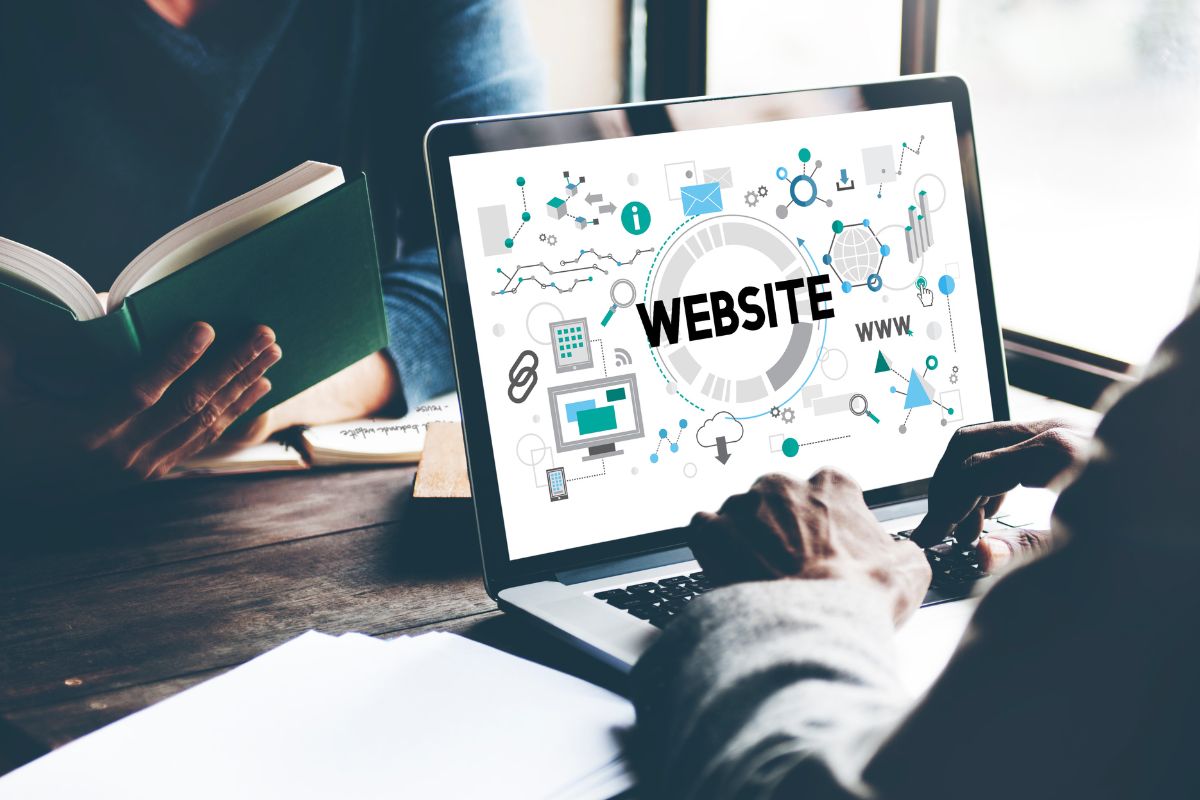 Buyers Guide
When deciding what website builder is best for you there are a few things to take into consideration.
Establishing the intended use of the website will narrow down the options available and highlight the features required to ensure the website is a success!
This buyer's guide breaks down each factor to consider before starting any premium plan.
From user difficulty to customer support, each element is important when making the all important decision of choosing a website builder.
Whether coding is second nature or no technical ability at all, there's a website builder for everyone.
Ease Of Use
Creating a website should be a headache free experience.
That's where ADI and other interfaces come into play.
Suitable for those with next to know website designing or coding knowledge. ADI allows you to drag and drop elements into ready-to-use templates.
Website builders which are more suited to beginners will come equipped with how-to guides, information buttons and even video tutorials.
Customizing a website can be as simple as clicking a button with sites now offering to create customized templates before the customer has finished signing up!
Drag and drop features a key indicator of an easy-to-use interface. Customers can quickly select the element they wish to have on their website and drag it to anywhere they deem fit.
There are also options to have the element feature on multiple pages to speed up editing time.
The drag and drop feature of website builders gives users the freedom to be creative with their site without the hassle of learning to read code.
Pricing
Website building has become a rather competitive industry, with website builders offering a range of deals to score more subscribers. It is important to consider whether the service is worth the price.
Finding out if the builder offers a free domain name, company email address, E-commerce features and whether these come at an additional cost will save money and time.
Signing up to a website builder which does not offer a domain name could mean having to pay a third party an additional cost for ownership. Having these additional features will improve the user experience.
However, having to pay an additional fee for improved features could lead to unnecessary costs in the future.
The majority of website builders offer a free trial before signing up for a full plan.
This is beneficial to determine if the website builder is the right fit for the customer.
Depending on their needs, the website builder may not be value for money.
Including features such as SEO Analytics and marketing aid furthers the experience of the customer and will make the website the right choice.
Design & Features
When creating a professional website for displaying your port-folio, greeting customers to your store or sharing your thoughts through a blog, the design is crucial.
Having a website builder which has a customizable design will create a unique feel to the website.
With drag and drop functionality, the customer can create an individual design which caters to every need.
Through the editor there should be the ability to alter the website design at any time without having to unpublish the live site.
The majority of website builders will allow the customization of the background, color palette, font and text with the options to add elements and pages.
Being able to add private pages or password-protected pages is another element to be considered.
When growing the website, customers may wish to have certain pages for visitors which pay a subscription and therefore, password protection is vital.
A key feature to consider when choosing a website builder is the SEO/Social Share ability. SEO determines the success rate of the website based on the search engine ranking.
This feature will ensure traffic increases to the site and is a key element to the success of a website.
Aiding in the creation of social media posts boosts the online presence of the site, furthering the traffic and SEO ranking.
Customer Support
Choosing a beginner-friendly website builder can be a daunting task.
That's why the level of customer support is important. Having an expert there every step of the way to answer any questions or concerns will make the process that much smoother.
With most website builders having email or telephone support, it's never too difficult to be in contact with the right people.
Live Chat support is the quickest way to have any queries answered. Being able to have an answer without the wait for an email or being put on hold will quicken the design process.
Many website builders offer this 24/7 service with some working to ensure the right people are answering specific questions.
A feature which all website builders have been information buttons and how-to guides throughout the creation process.
Hover the mouse or click the question mark button located around each element and a short explanation of the element and how to use it will appear.
This allows the user to design their website more efficiently than asking the Live Chat or sending an email. However, some cases require more explanation.
Data Ownership
Often overlooked, obtaining ownership of any content written by the user is important.
Located in the terms and conditions, the part which is often neglected, the policy which determines the users ownership of their content should be a deciding factor in which website builder to use.
If the website builder owns the data produced by the user it will not be possible for the user to publish their content elsewhere.
When a website builder subscription is free, the owner of the account is the owner of the data.
This allows the user to transfer their content to other website builders if they need to.
Without this knowledge users enter into agreements with website builders where they no longer own their own content.
If they wish to change builders, they need to start from the beginning in not only design but creating the content. A time-consuming process.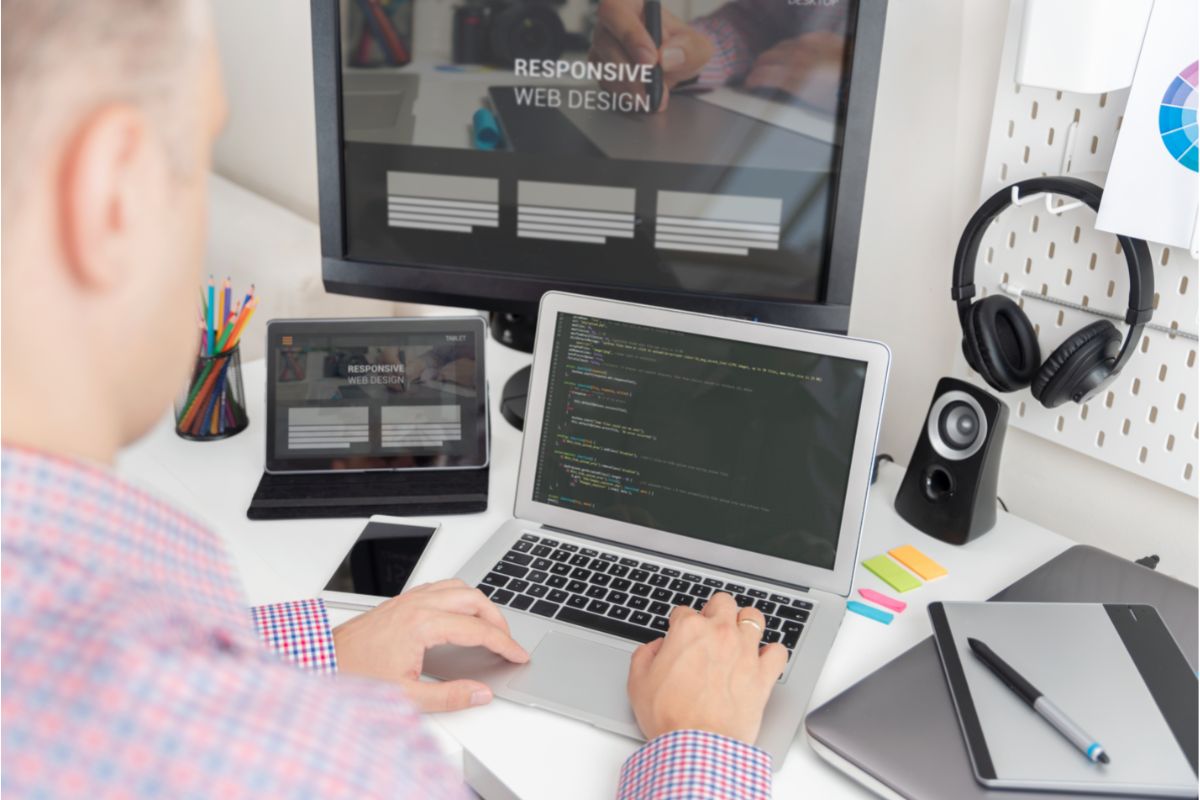 Summary
When deciding which website builder to begin designing a website with, considering the above factors will make for an easy process.
Researching into the hidden costs of subscribing to a premium plan will avoid any unnecessary costs for the user.
Depending on the reason for creating a website such as blogging, online store or even a realtor looking to build their own website, users should consider the features available on different plans.
A basic or free plan may have limited features available to include in their website design.
Overall, make sure you're getting bang for your buck!
Conclusion On The Best Website Builders For Beginners
Just to quickly sum up the above.
The 3 best website builders for beginners are:
Wix
Weebly
Squarespace
All 3 of these builders offer a simple, easy-to-use process to build your own professional website.
With a range of templates to fit a wide variety of needs, each provider will allow you to launch a site with everything you and your audience needs.
Each website builder offers a diverse range of plans ranging from no costs, budget-friendly to more expensive.
As you select your plan it is worth considering the option to pay annually or monthly which may bring the costs down.
However, for a simple plan perfect for food blogs, travel blogs and photography port-folios, a monthly payment plan is less commitment.
Leaving customers to come and go from the subscription at their leisure.
Choosing what site to begin building with doesn't have to be a scary thought. Try out the 3 best website builders for beginners and find the right one for you!
Frequently Asked Questions
Can I Build A Website Without Previous Programming Knowledge?
Easy-to-use interfaces are the new normal for website builder features.
No longer are there days of learning pages and pages of code. Anyone from a beginner to an expert techie can create their own website.
If you want to further your knowledge and expertise in website building or design, learning basic HTML will place you ahead of the game.
Basic HTML is a language created for website development with a focus on content. This would take your website to a new level of originality.
Although, without learning basic HTML you'll still be able to create a fresh, exciting website.
Do I Need To Hire People To Build A Website?
Whilst hiring a professional web designer may put you at an advantage, there is no need to do so.
With the easy-to-use interfaces and the customer support provided by website building companies, everything you need to know to run and maintain a website is at your fingertips.
As you begin your website, you are more than capable of being a webmaster all on your own.
Until your site begins to gain enough traffic, there is no need to have the unnecessary cost of a website designer. Taking a DIY approach will save you money and add a new skill to your resume.
If you're struggling with the intricacies of website building there are channels of customer care.
Email, telephone or live chat, there is someone who is able to answer any queries you may have.
When your site does gain enough traffic and you can't handle being the webmaster, hiring a virtual assistant would be of more benefit than a designer or developer.
Virtual assistants generally have a foundation of knowledge on website building and come at a lower cost than a website developer.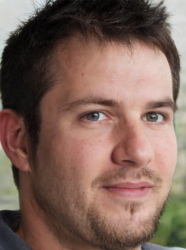 Latest posts by Ollie Wilson
(see all)