If your resume states that you are proficient in WordPress, you may want certification to back this up.
Unfortunately, there is no official certification provided by WordPress, but there are WordPress courses that issue certificates that the WordPress community highly recommends.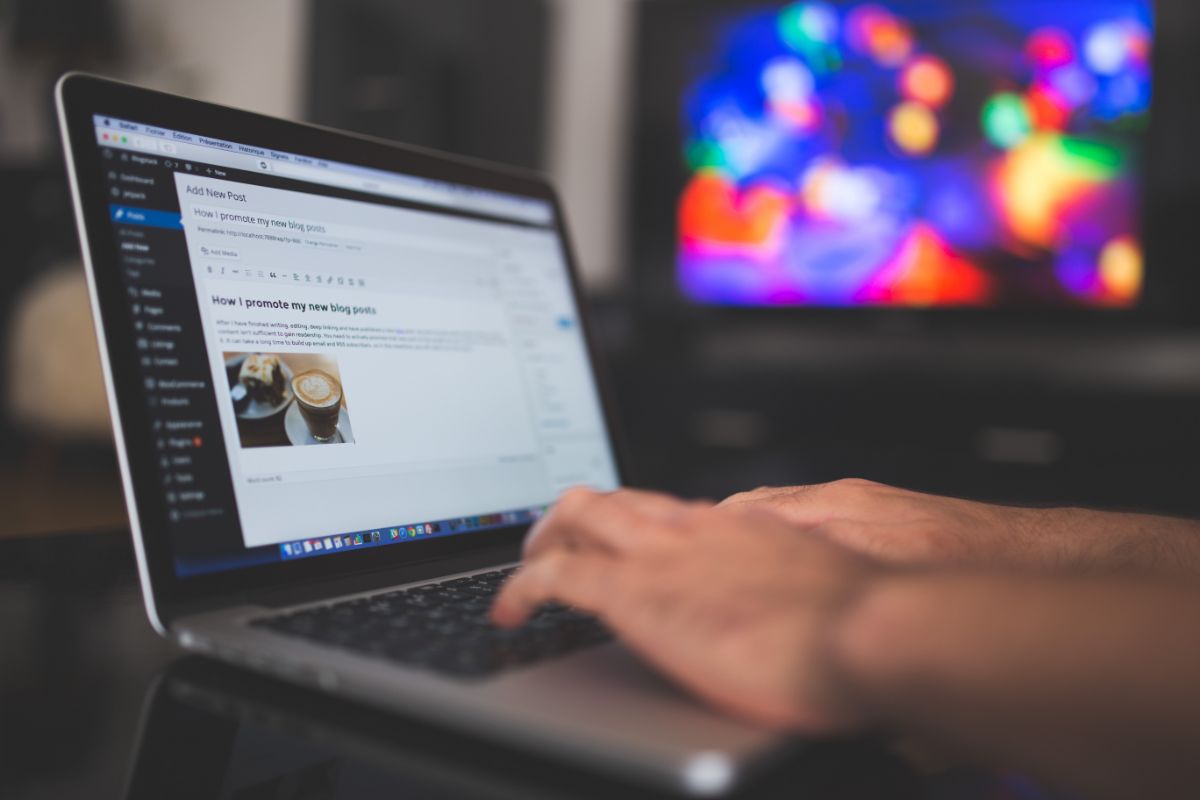 So while there is no official WordPress certification, these courses are as close as you're going to get.
So how do you choose between them? There are many WordPress courses with certification out there, but we've narrowed them down to the top five beginner, intermediate, and advanced courses.
But before we talk about the courses, you might be wondering why learning to use WordPress is so important in the first place? Well, let's take a look!
Why You Should Learn How To Use WordPress
If you're thinking about learning how to use WordPress you might be wondering if it's too late. After all, it feels like WordPress has been around forever. But the truth is, there are many compelling reasons for learning how to use WordPress.
It's A Fast-Growing Platform
WordPress started as a platform for blogging but has now become a powerful content management system and is a go-to building tool for most website builders.
WordPress has grown over the years to become the most popular and fastest-growing content management system on the internet.
This growth isn't going to stop anytime soon, so it's incredibly important to learn all about WordPress.
It's An In-Demand Skill
Website development is an incredibly in-demand skill, and you can't go wrong developing a website with WordPress.
Some people spend years learning how to build code from scratch, but once you know how to use WordPress you'll be developing websites in no time.
But while WordPress needs no coding, it can create websites that are highly flexible and demanding, so your websites will always look professional.
So whether you're a freelance developer or you work for a firm, you can use your WordPress skills to develop a successful website.
It Opens The Door To Various Career Opportunities
As well as website development, knowing how to use WordPress opens up so many doors for career opportunities, like a freelance plugin developer to a WordPress support provider.
WordPress is available for all, so anybody can learn WordPress from scratch and zoom up the career ladder in no time!
The Best Way To Learn How To Use WordPress
There are a few ways in which you can learn how to use WordPress. Many teach themselves how to use WordPress but this is very time-consuming, and takes a lot of effort and patience.
When teaching yourself how to use WordPress you'll have to google the answers to every question you have. The internet is full of many resources, and it's hard to know how reliable the information you're receiving is.
This means learning how to use WordPress all on your own can take a lot of time, and it's easy to become frustrated and give up.
But there is a better, more organized way of learning how to use WordPress that is surprisingly simple. A WordPress course is a one-stop shop for all your WordPress lessons.
You can learn how to create a page and manage your own WordPress website all in one place. The course organizes lectures for you, and you can rest assured knowing you're getting accurate, reliable information.
The Advantages Of Having WordPress Certification
Unlike self-learning, obtaining a WordPress certificate looks excellent on your resume and is proof that you have learned how to use WordPress. It gives you and your future employers confidence that you know what you're doing.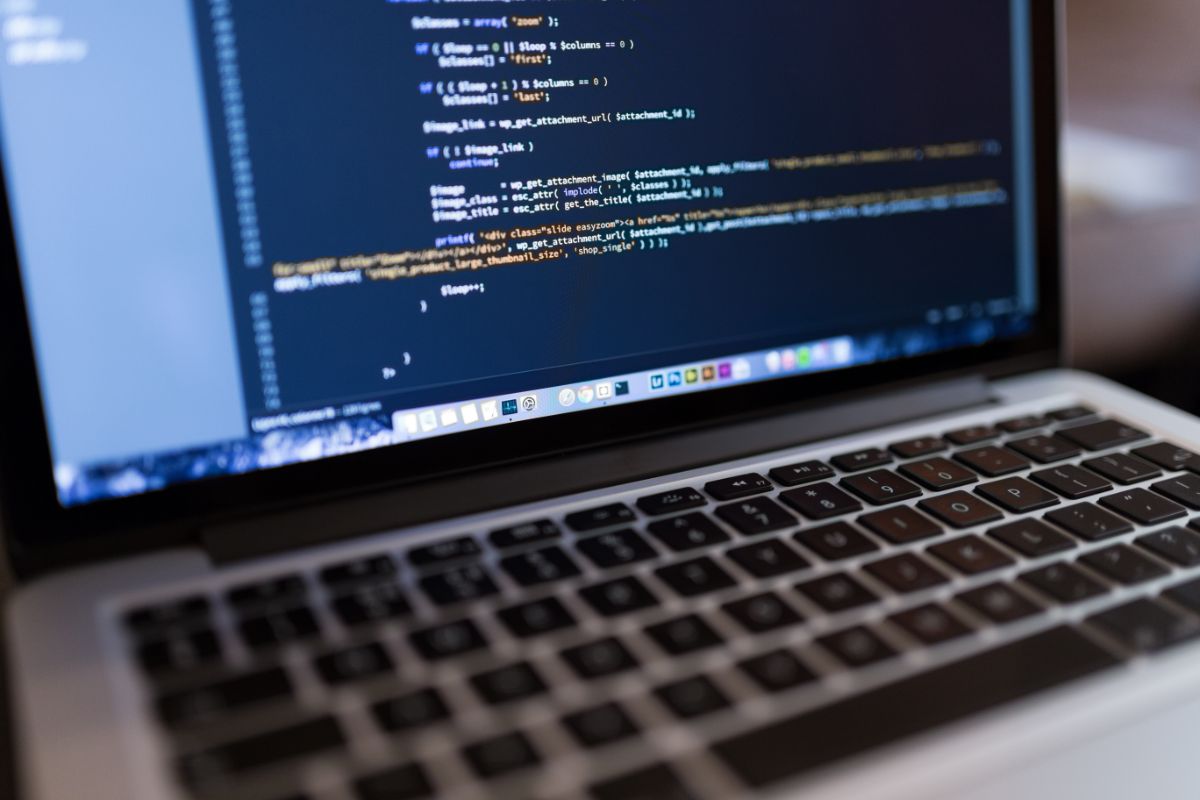 A WordPress certificate isn't just proof that you've learned a new skill, but it enhances your career opportunities and gives you the edge over self-learners.
However, it's important to remember that there is no official governing body authorizing these certifications.
Speaking of your career, let's take a closer look at the career opportunities a WordPress certificate can offer you.
Career Opportunities With WordPress
Employees who know how to use WordPress have been sought-after in recent years. But many wonder what it even means to become a WordPress expert. Does it mean you can create websites without coding? Not really.
The ability to create websites without coding is a good place to start, but over time you will need to learn web development languages like CSS, HTML, and PHP so you can truly master WordPress.
Being skilled at WordPress means you are familiar with the ins and outs of WordPress and have some knowledge of the coding language that goes into it. With WordPress skills, the following careers are open to you:
WordPress Developer
A WordPress developer is responsible for the entire front-end and back-end operations of a WordPress website, and is able to create their own Plugins and Themes.
Once you've mastered the whole WordPress ecosystem and know some CSS, HTML, PHP coding then you can be a WordPress developer.
WordPress Designer
To get started with WordPress website design, the themes and plugins in the WordPress library are enough. But over the years, you now need to be familiar with CSS coding to customize and create your own themes for websites.
If you have extensive WordPress knowledge and some coding skills you can become an established WordPress website designer.
WordPress Educator
Why not put your WordPress skills to use and teach online lectures for people wanting to learn how to use WordPress? You can even create your own WordPress course and teach people all about it!
So now we know how important it is to know how to use WordPress and what you can do with these new skills. Let's take a look at the 5 best WordPress courses with certificates, starting with the beginner courses.
Best Beginner WordPress Courses
This course is an exclusive WordPress course with a certificate provided by Website Learners. This course is designed for those who would like to learn the basics and properly master WordPress.
Who Is This Course For?
This course is ideal for beginners who would like to create their own WordPress websites but are unsure how to do so.
Syllabus
Make A Pro Website course is made up of 7 modules that teach you all about WordPress, starting the essential basics to how you can manage a WordPress website all by yourself. The modules are:
Getting Started with WordPress
Launching A Live WordPress Website
The WordPress Basics
Designing Your WordPress Website
Advance WordPress
Organizing Your WordPress
Managing Your WordPress Site
Each module has unique video lectures that go in depth about the particular topic.
Price
Make A Pro Website is normally priced at $190. But when you sign up you get a 50% discount, so for a limited time the course is available at a discounted price.
What makes this course worth the price is the $149 Divi plugin once you purchase the course. 
Course Duration
The course is made up of 46 lessons and new ones are regularly added. As of right now, the course has 5 hours and 11 minutes worth of video content.
Value For Money
Definitely! Make A Pro Website course gives you the great Divi theme worth $149 for free as well as the course content. Alongside the course lectures that help you create your website, the Divi theme helps you create your ideal WordPress website.
What makes this course unique is the excellent customer support provided. They can answer all your queries and make sure nobody is left behind in their WordPress learning.
WordPress Training Course is an exclusive WordPress course with certification that is provided by Intellipaat, which is a hugely popular course provider. This beginner WordPress course teaches you everything from WordPress installation, to setup and site management.
Who Is This Course For?
Intellipaat's WordPress certification course is great for beginners, enthusiasts of WordPress and anybody who wants to learn the basics and become a WordPress expert.
Syllabus
The certification course is made up of eight modules, including a separate module that teaches you to create different types of content via Pages, Posts, etc. The modules are as follows:
Introduction to WordPress
Website Foundation
Creating Content
Additional Content Types
Controlling Your Blog
Customizing Appearance
Working With Plugins
Maintaining Your Website
Intellipaat's certification course sets itself apart from the others with the hands-on exercises you can do at the end of each module. These exercises include creating a WordPress account to how you can customize your website.
Price
You can undergo WordPress Certification Training by Intellipatt in two ways. These are the self-paced training or the instructor-led training.
The self-paced training costs $152, while the instructor-led training costs $220 and includes one-on-one doubt clarification sessions where you can put any queries you have to your instructor.
Duration
The certification training by Intellipaat has 15 hours worth of video content so you can learn all about WordPress.
Value For Money
One notable example of Intellipatt's WordPress Training being value for money is the option you have to learn independently or with an instructor.
Some may balk at paying $220 for a beginner course, but as it is led by a WordPress expert and has one-on-one sessions where you can clear up any confusion this makes it worth the money.
Best Intermediate WordPress Courses
WordPress Academy: Learn WordPress Step By Step is a beginner-to-intermediate WordPress certification course that is run by Skillshare.
Who Is This Course For?
The WordPress Academy course kicks off with teaching the basics to beginners. But as you go through the course you will start to learn more about advanced topics such as PHP basics, and WordPress Multisite.
It is handy to have some knowledge about these concepts going into the course, which is why it is better for intermediate learners.
Syllabus
The WordPress certification course from Skillshare doesn't have distinct modules, but it has 84 video lectures that you need to watch in order.
It begins with the very basic difference between WordPress.org and WordPress.com, and then goes on to discuss creating WordPress blogging and eCommerce sites. Let's take a closer look at some videos that make up the course:
Welcome To The Class!
Why WordPress?
WordPress.org or WordPress.com?
Where To Find WordPress Themes
The WordPress Web Server
Option 1: Installing With Local (Recommended)
Option 2: Installing With MAMP
The WordPress Dashboard
WordPress Files & Folders
Music Festival Project: What We Will Be Building
Musical Festival Project: Installing Themes
What makes this course unique is the Music Festival project that's part of the video lectures, allowing you to learn and work on a project at the same time!
Price
As this WordPress Academy course is run by SkillShare, the certification course comes with a Skillshare subscription which costs $32 per month.
Duration
With over 84 video lectures that have hands-on projects, the WordPress Academy course has 8 hours and 30 minutes worth of video content so you can learn all about WordPress.
Value For Money
As this course is run by Skillshare, if you just want to take the WordPress course then it is not worth the money. But if you would like to enroll in more certification courses with Skillshare, then purchasing a subscription to Skillshare is worth the money.
The WordPress Course Training is run by EDUCBA, which is an online training platform that was developed by IIT IIM graduates. It includes 3 WordPress courses and 5 hands-on projects.
Who Is This Course For?
Whether you're a student or a professional, if you would like to learn how to use WordPress and become an expert in website development, this bundle is for you.
Syllabus
WordPress Training by EDUCBA includes three distinct WordPress courses. These are:
WordPress Basics and Application Development
WordPress – Beginners to Beyond
Online WordPress Course- Comprehensive WordPress Training
WordPress Training by EDUCBA also provides 5 hand-on projects where you can create different types of websites with WordPress.
This is ideal for those who benefit from hands-on learning, as you have the chance to put your learning to practical use, rather than just listening to lectures.
These hands-on projects include creating an eCommerce website and a construction website, and you even have the chance to create a plugin for Movies Directory.
Price
WordPress Training by EDUCBA is priced at $65 for lifetime access, and this will buy you access to 3 unique courses, 5 hands-on projects, and your certificate.
Duration
The WordPress Course Training has over 30 hours of video content that you can access as much as you want, as well as the 5 hands-on projects.
Value For Money
Definitely! Besides the usual courses with video lectures, WordPress Training by EDUCBA gives you the opportunity to undertake 5 hands-on projects.
While your training will be done in around 30 hours, the hands-on projects have no set time limit and will probably linger in your mind a lot longer.
Best Advanced WordPress Courses
WPacademy is an online WordPress school that is probably the closest thing you can get to official WordPress training. You can undergo several courses to learn all about WordPress and achieve a certification at the end.
They don't sell individual WordPress courses, rather they provide their major courses with two premium membership plans. 
Who Is This Course For?
WPacademy's course is an excellent starting point for those who have no experience with using WordPress or creating websites. What makes WPacademy unique is their standalone course that covers every aspect of creating a WordPress website.
They have a course on website design, analyzing website traffic, using and understanding Google Analytics, and a course on SEO using Yoast SEO.
While it is an advanced course, it's suitable for beginner to intermediate learners too, due to the vast modules available in the subscription.
Syllabus
WPacademy membership covers all the five major WordPress courses, which are:
Make a Website in WordPress
Design layouts faster
Build your first online shop with WooCommerce
Google Analytics for Beginners
Search Engine Optimization Mastery with Yoast SEO.
Because every course is unique, they have their own sections with their own unique video content.
Price
WPacademy provides two major memberships to access their courses. These are WP Pro and WP Unlimited.
WP Pro is priced at just under $200 and gives you 1-year access to five of WPacademy's major courses, as well as separate courses for Google Analytics and Yoast SEO.
WP Unlimited is priced at just under $500 and gives you access to all the courses available in the WP Pro plan, as well as the non-WordPress courses such as content creation and email writing.
Duration
The training bundle has courses with different durations and unique sets of videos. For example, the 'Make A Website in WordPress' course takes 6 hours to complete, while the WooCommerce shop takes 3 hours to complete.
So all the courses under the WP Pro membership take about 21 hours to complete.
Value For Money
Definitely! You don't have to purchase individual courses with WPacademy, the WP Pro membership covers a bundle of all the courses you need to create, analyze, and manage a WordPress website for under $200.
But if you are a beginner learner, learning about the analytics of your WordPress website and SEO can be a bit too much.
So Which Course Should You Choose?
WordPress is one of the most popular content management systems right now, and that is why there are hundreds and hundreds of certification courses online that you could take.
By narrowing it down to five, we hope we have made your options clearer so you can learn all you need to know about WordPress and become an expert.
While there is no official WordPress certification, these top WordPress courses are the closest you're going to get to one. 
We have categorized the courses into Beginner, Intermediate, and Advanced, but it is always wise to opt for a beginner course and start with the basics.
Advanced courses can teach you a lot but if you're just starting to learn about WordPress it can be overwhelming. 
A beginner course starts with the basics like creating a page before moving on to teaching you how to manage a fully developed WordPress website.
That is why it is better to go with a beginner course, so you can have the basics down before you move on to the more advanced stuff. 
However, if you would like to take a beginner course, then we recommend the Make A Pro Website course.
It is ideal for beginners interested in WordPress, especially because it is very affordable, and you can learn how to create and manage a WordPress website in under a week. Plus, the free Divi theme worth $149 is hard to pass up! 
But before you make a decision, we suggest reading over our list again to make sure you're making the right decision for you.
Buyer's Guide
Enrolling in an online course is key to learning all you need to know about WordPress, but you have to make sure you're enrolling in a top-quality course. But how can you judge the quality of a course?
You can't go wrong with a course that meets your needs by providing high-quality content with up-to-date information. Let's take a look at some other key points that make a WordPress course great.
Focused content that is well-constructed.
Practical lessons as well as lectures, so you learn how to use WordPress in a hands-on way.
Benefits that add value such as a free theme or plugin that's essential for a WordPress website.
Content that is up-to-date with WordPress updates.
This is what makes an excellent WordPress course, and you may notice that a lot of these features are present in the WordPress courses we've recommended today.
When shopping around for WordPress courses it's always good to comb through the top reviews of the services, to see what other customers are saying. 
Frequently Asked Questions
Will WordPress Ever Have Official Certification?
At the moment WordPress does not have an official certification for students to enroll in and achieve certificates, and there isn't any sign of that changing anytime soon.
How Do You Become A WordPress Developer?
A professional WordPress developer needs to have extensive knowledge of WordPress inside and out, and they need to be able to manage all the front-end and back-end activities of a WordPress website.
A good WordPress developer also needs to be familiar with coding languages such as CSS, HTML, and PHP as these are the coding languages that power WordPress.
Can Total Beginners Learn WordPress Development?
Of course! Even if you have no experience with WordPress or website building you can learn WordPress website development in no time. For the best learning experience, we recommend enrolling in a WordPress course rather than self-teaching.
How Long Does It Take To Become A WordPress Expert?
There isn't a definite answer to this one. A professional course can be completed in days or weeks, but months of practice goes into becoming a WordPress expert. So as well as investing in a good course, you also need to practice outside the course too.
Do You Need A WordPress Certificate To Become A Website Developer?
Again, this question doesn't have a definitive answer. It's not mandatory to have a WordPress certificate, but it can give you the edge over your rivals and opens the door to many opportunities that might not be available to you otherwise.
What Is The Best WordPress Certification And Is It Worth It?
The best WordPress certification will all depend on your experience and prior knowledge going into your course.
If you're a total beginner and want to learn all about WordPress from scratch then we recommend Make a Pro Website by Website Learners as it is ideal for beginners.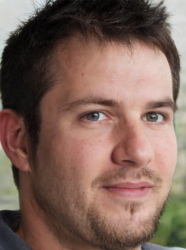 Latest posts by Ollie Wilson
(see all)