Blogs are a potent tool that you can use to get your voice heard on the internet.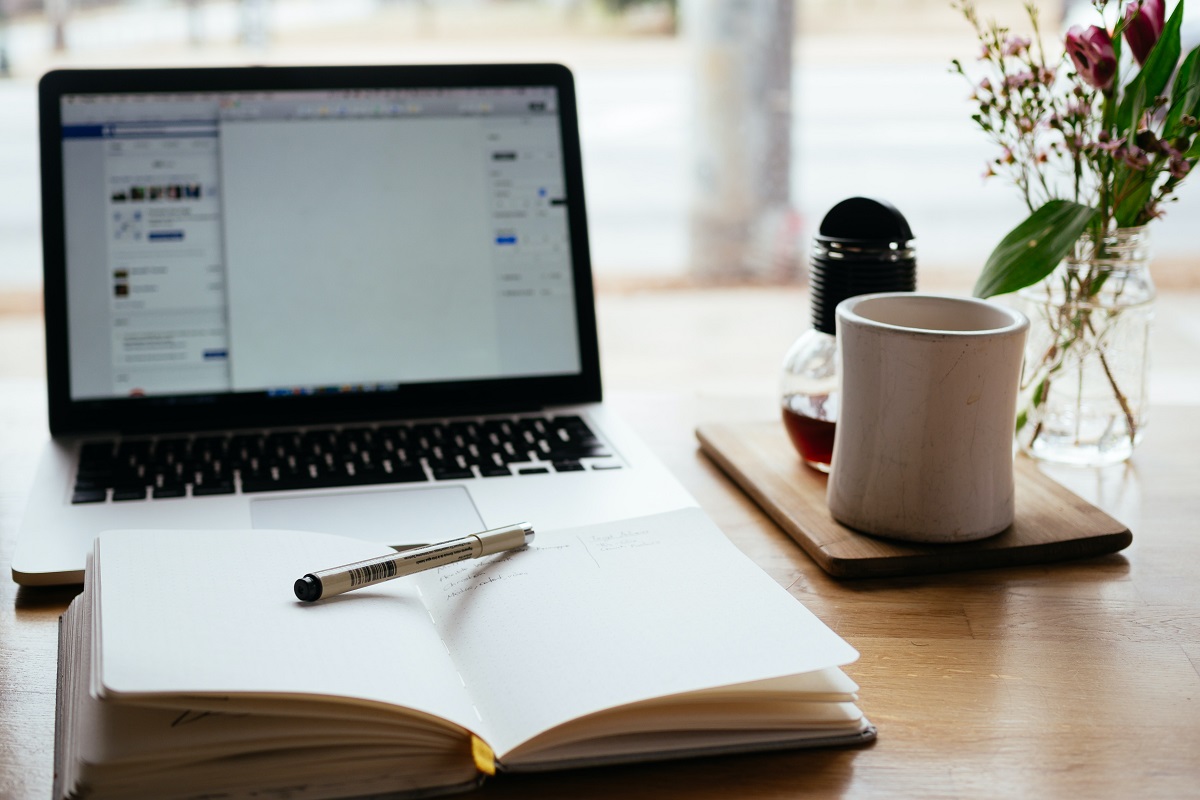 When you use the right keywords, have a creative approach to writing, and keep your audience engaged, you are more likely to have a good blog reputation.
To get to that stage, you need to practice… and it also doesn't hurt to have the right tools at your disposal.
Luckily for you, there are so many different writing tools available. You just have to look in the right places.
In this article, we've put together a list of writing tools you simply must add to your toolbox, and we're going to go over exactly how they will benefit you.
What Are Writing Tools?
So what exactly are writing tools? Simply put, writing tools are different plug-ins, applications, software, and related things that are designed to work with writing.
They come in all shapes and sizes. Some writing tools can edit your grammar for you, others can generate stock images for you, and some can even tell you about current trending topics, which is essential for blog writers especially.
The type of writing tools you are going to need largely depends on what type of writing you're doing and what type of blog you're keeping.
There are lots of writing tools that can work for any type of writing or any type of blog, so if you don't know where to start with writing tools, there's a good chance whichever you use first, will do the trick!
20 Examples Of Writing Tools That Will Make Your Blog Better
So if you are looking for some excellent writing tools that will really help to make your blog better, we've put together a list of 20 examples you should definitely consider using.
You'll find a wide variety of writing tools in this list, from grammar checkers to stock image subscriptions.
Each of these examples will help push your blog to be the highest quality it can be. So let's get stuck in and have a look!
1. Grammarly
You've probably heard of Grammarly already, but if you haven't, it is an online grammar checker which allows you to copy and paste your entire body of text into it to check for grammatical errors.
Grammarly offers more than just highlighting spelling mistakes.
It also checks for punctuation, sentence structure, style, and lots of other things.
Grammarly will also offer you different ways to write your sentences, offering you better phrasing and will give your body of text a sleeker, more professional vibe.
The beauty of Grammarly is it's free to use, with the option of upgrading to their premium service that offers even more in terms of features.
If you're doing a lot of long-form writing, Grammarly is a writing tool you 100% need to have.
2. Meme Generator
One of the best ways to keep people engaged, especially when you're writing longer bodies of text, is to break it up with images.
Readers are more likely to be engaged in your writing if they get mini breaks in between the paragraphs. This is why formatting your writing is so important!
Add in pictures is a great way to make the body of text easier to read, and what could be a better way to incorporate images than memes?
Meme Generator is great because it lets you generate memes from scratch or build on an already existing meme template.
People really respond positively to memes and it makes them feel like they can identify with whatever media they are currently consuming.
Put some effort into the memes you make and watch how much better the quality of your blog and blog posts become.
3. Canva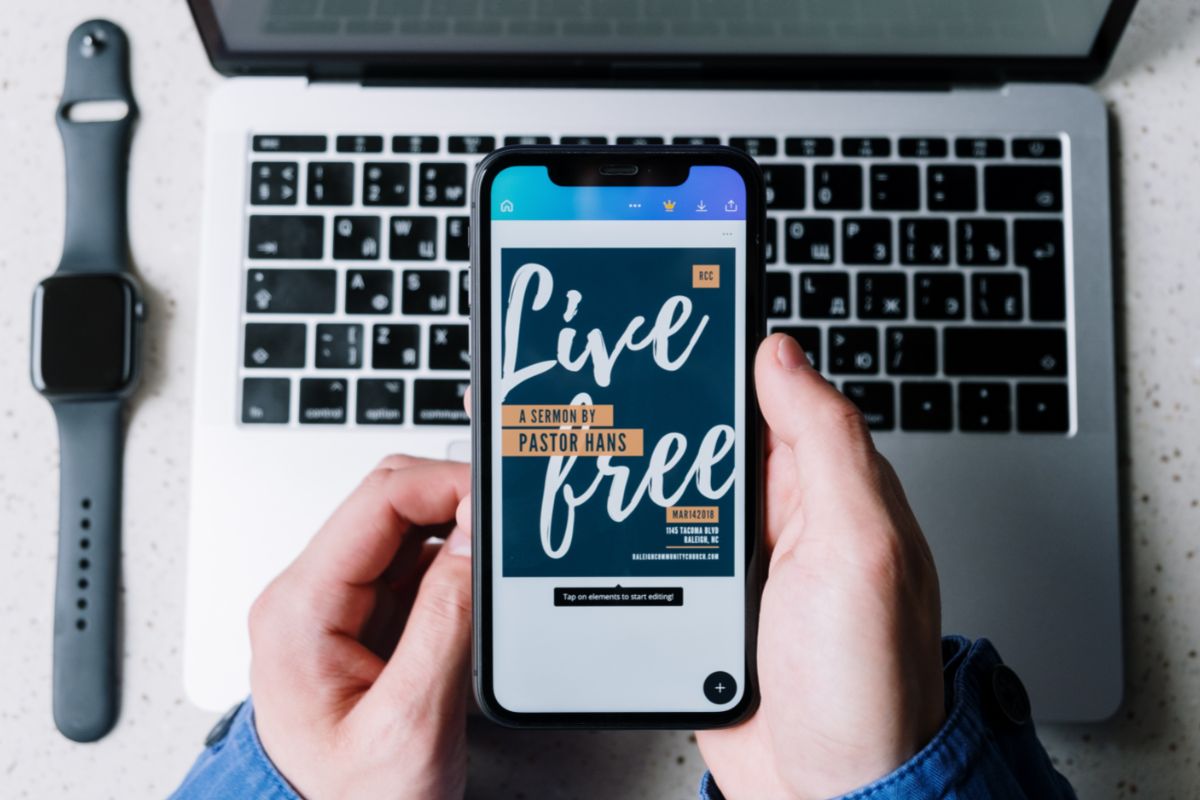 Canva is another visual media tool that gives you the ability to do lots of things.
It lets you make a wide variety of images in lots of different dimensions, so you can make sure the image is suitable and the right size for your blog.
Canva is especially useful because it's designed to be easy to use and good for anyone who may not have a design or artistic background.
It uses a visual drag-and-drop system so you can make an image featuring text, images, and other things in real time.
The end result is always clean-cut and professional, so you can really make images that pop.
Another great thing about Canva is that you can use it for practically all of your social media accounts.
You can make images that fit into Instagram's post dimensions (which includes story dimensions) and you can make cover images for Facebook and Youtube.
Canva is initially free to use but to access even more features, you can pay a small monthly fee.
4. Quora
Quora is a great tool you can use in terms of research for your writing.
It is a crowd-sourced based website that allows users to ask and answer questions about pretty much anything.
The answers to these questions are usually very in-depth and can offer you a lot of information to work with.
So if you're writing posts about things that you need in-depth answers to, Quora is a great tool to utilize.
With Quora though, because all the answers are from regular people rather than professionals, you will want to fact-check the answers you come across.
Some people will answer based on their opinion rather than facts, so cross reference whatever information you choose to use.
5. BuzzSumo
Another great researching tool, BuzzSumo lets you copy and paste any URL or enter a topic into its search engine and it will generate a huge variety of information for you to use.
It is especially useful if you're writing long-form text that needs to be fleshed out a bit and you're struggling to find any extra information to do that.
BuzzSumo will more often than not find things for your topic that you didn't even consider as an option originally, so this is definitely a tool you want to utilize for your blog writing.
6. Blog Topics Generator
One of the hardest things that cause a lot of writer's block when it comes to writing a blog is trying to work out what to write about and then trying to work out a good title for that post.
Well, if you're struggling with your blog titles, you should definitely use Blog Topics Generator.
It is a tool you can use on the HubSpot website and it generates blog titles for you.
All you have to do is type in three keywords and HubSpot will generate five blog titles for you.
You can decide if you want to use them or tweak them a little bit, but this tool will help you break the block on creating your titles.
7. Wunderlist
To-do lists are a lot more helpful when it comes to writing than you might initially think, and when you have the right kind of to-do list tool, it can really help you organize and enhance your writing.
Wunderlist is one of these to-list tools which let you not just create tasks you need to do, but also let you break these tasks down into subtasks.
Being able to break down large tasks into even smaller tasks lets you manage them in a much easier way.
When you can tackle lots of smaller tasks instead of one large one, you can visually see your progress and it will motivate you to finish any projects or tasks you've started.
8. Google Trends
Google has so many different applications and features you can use, and one of them is Google Trends.
Google Trends lets you run trends and topics through it and see how it's doing in terms of popularity and search volume with other users and readers.
When you can see how the phrases and keywords are currently doing in terms of popularity, you will be able to work out what's best to write about at any given time and if you're writing about what is popular, you're more likely to get more traffic coming through on your blog.
9. Keyword Planner
Everyone who writes a blog that they want to be read by other people wants the blog to have exceptional reach.
You want people to come to your blog and you want it to be popular. How do you do this? You use popular keywords and trends.
Keyword Planner is another tool offered by Google that allows you to enter keywords and Google will return those keywords to you with results about the search volume of those phrases, and their popularity, and it even generates related keywords.
These extra generated keywords can help you come up with more to write about if you're struggling to find a bit of inspiration.
10. Google Docs
Lots of people use fancy software to write, but lots of people forget that Google Docs exists.
Google Docs is great because it's reliable, easy to use, and above all, it's free.
It saves your writing every couple of minutes, so you have a constant backup of your writing and you don't have to worry about losing huge chunks of work if anything goes wrong.
You can also collaborate with others on Google Docs and it's a simple and straightforward process.
You can share the link for your document with anyone you want as well.
11. WordPress Distraction Free Writing
If you get distracted by things really easily and you need a distraction-free zone while you're writing, then you need to check out WordPress Distraction Free Writing.
You can find this tool already in the WordPress editor and it basically allows you to turn your page into a fullscreen window while you're writing.
You won't be able to see anything else outside of this window and notifications will be blocked while you write.
This is a great tool for when you really need to just sit and write without getting distracted.
12. Skitch
A lot of the writing process is planning and organizing your thoughts, which can be quite a daunting process.
Lots of writers find that when they can do this visually, it actually helps them write better.
Skitch is a tool that allows you to take screenshots and annotate them with a variety of things, including icons, arrows, and notes.
If you have an Evernote account, you can connect Skitch straight to it so you can keep your annotated notes neatly in one place.
13. Buffer
If you have a lot of different social media platforms and sharing your blog on all of them is always a task you dread, then you need to have a look at Buffer.
This tool is great for when you've finished writing and you're ready to publish your post.
You can schedule your posts on Buffer to go to whichever platforms you desire and you can edit the headlines and images that are attached too.
If you want to schedule your posts so you don't have to sort them out on the day, then Buffer is a great tool for you.
14. Quick Sprout
Quick Sprout is a tool you can use to see how well your posts are doing. You can also see how well other websites are doing too.
Simply copy and paste your desired URL into the search bar and Quick Sprout will generate an analysis of the site's current content and performance.
If you check out the "Social Media" tab, it will show you which posts, in particular, are doing the best and this will help you when it comes to writing your own posts or seeing how your posts are doing.
15. Portent Title Maker
Portent Title Maker is another title generating tool that will help you when you're struggling to come up with your blog post titles.
This title maker is a bit more unique though because once you've entered your desired subject into the generator, it will come back with a sample blog post title and it will include helpful, visual breakdowns as to why this generated title would be good to use.
With the Portent Title Maker tool, you can refresh the results as many times as you need to, getting a new generated title and breakdown each time.
16. Twitter trending topics
This one isn't so much a tool, but rather a feature that already exists on Twitter.
Everyone knows about the Trending page on Twitter, it's one of the most popular tabs on the whole website.
It provides us with real time information on news, what people are currently talking about and what is popular in the world at that given time.
You can utilize the trending topics page on Twitetr and use it when it comes to working out what you're going to write about.
When you write about what's popular, you will generate more traffic on your blog.
17. Yoast WordPress SEO plugin
Yoast WordPress SEO plugin is a tool that specifically helps you with catering your blog to optimizing SEO.
All you have to do with this plugin is to type in the keyword you want and Yoast will tell you how many different times and places the keyword pops up in your text. This tool can help you keep your post focused and SEO friendly.
18. Keywordtool.io
Keywordtool is an alternative to Keyword Planner and has the same basic functionality.
For every keyword you type in to this tool, you will have 750 returned to you, so you can really cater your writing to your desired keywords and see which keywords are currently trending.
19. Hemingway
If you aren't getting on with Grammarly for whatever reason, then Hemingway is the next best option when it comes to a grammar tool.
Hemingway not only checks your grammar for you, but it also checks the readability of your text, and highlights any sentences that are too complex or harder to read.
This is a great tool to use if you need to make your writing easier to read.
The easier your post is to read, the more people you'll have staying on your blog.
20. Death to the Stock Photo
And finally, we have Death to the Stock Photo.
As we've previously stated, a great way to break up large bodies of text is to include eyecatching and vibrant images and this tool let's you have just that.
Every month, you will receive an email with a link to a new collection of high quality stock photos that you can use to your heart's content on your blog.
Conclusion
As you can see, there are so many different types of writing tools out there that will really enhance your blog posts and keep people coming back before.
Remember, you want to make sure any tools you use really cater to your audience and your specific blog post type, so don't be afraid to really dig deep in to what your blog is all about.
The better you know your own blog and tools, the better quality your writing and blog will be!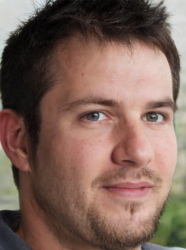 Latest posts by Ollie Wilson
(see all)