The key to generating more website traffic lies in search engine optimization. Search engines are the largest generator of site traffic so making sure that your website features prominently in their rankings is of great importance.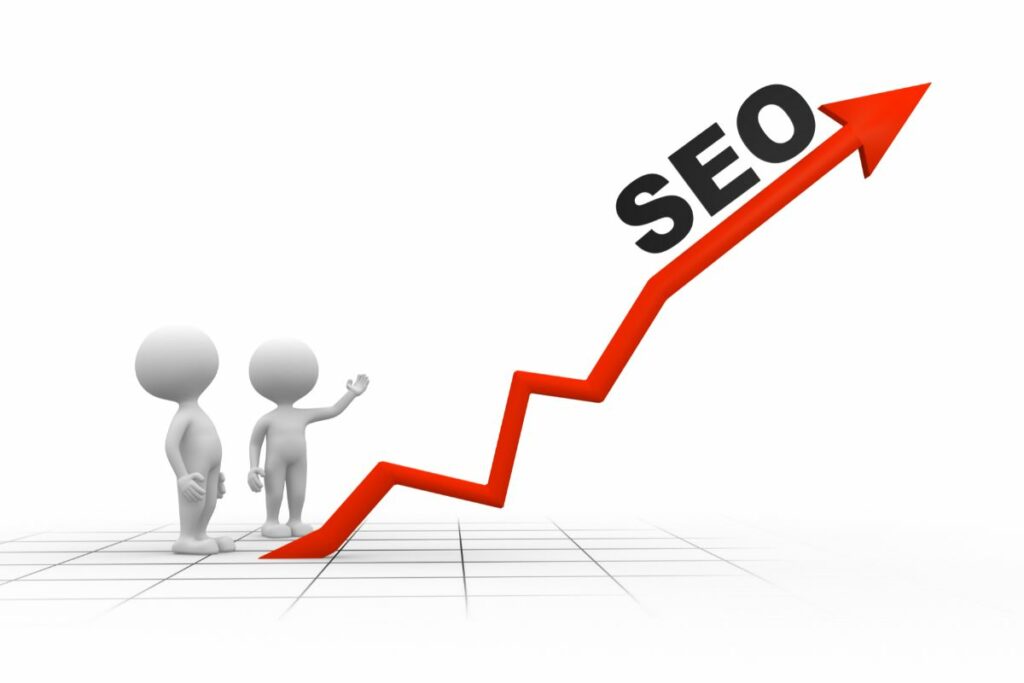 Higher rankings will get you more visitors and help grow your business or blog. Learning how to optimize your website for SEO can be difficult but thankfully, there are many WordPress plugins available that can help you with this task.
In this article, we will look at the 15 best WordPress SEO plugins that are sure to boost traffic to your website. Let's look at these plugins in alphabetical order.
Ahrefs began as an SEO toolkit but is now also available as a WordPress plugin that brings the toolkit's unique features right to your dashboard.
With this plugin, you can run content audits to discover which pages and entries on your site are performing well. It can also identify underperforming pages and give you recommendations on how to improve your content.
This audit draws information from both Ahrefs and also Google Analytics to make sure that you have a comprehensive set of data. Ahrefs also monitors backlinks and traffic so you can see where traffic is coming from without leaving your dashboard.
This can allow you to grow partnerships with other sites that will be beneficial to the growth or your website.
The plugin has an easy setup wizard so it can be up and running in only five minutes. It's also free to install.
This plugin has over 2 million users and is very user-friendly. It allows you to improve your search rankings without requiring you to work your way through complicated settings.
If you're an absolute beginner to SEO and plugins, the 'getting started wizard' will guide you through the process and help you choose the best SEO settings depending on the purpose and focus of your site.
You can also use the SEO analysis information to optimize your posts for the best SEO configurations.
The plugin gives you a checklist to work through so you can make sure that your meta descriptions and SEO title always have the relevant information and prevents having to update a post just to adjust your SEO.
For more advanced users, you can take advantage of All In One SEO's other features, such as schema markup, SEO health checks, and XML sitemaps.
You can configure how your posts are shared to popular media sites, set up RSS feeds, and even add SEO options for different users. These will also help to improve your site's traffic.
Having a network of good and appropriate internal and external links running through your site is another way to increase your SEO ranking.
Monitoring your links, especially on a large site, can be a time consuming and boring process and that's where the Broken Link Checker plugin comes in.
This plugin will monitor all of the links on your site to ensure that none of them are broken and will notify you if it finds any that are.
You can then edit the broken links from the plugins page, instead of having to manually update any post that contains the broken links.
This allows you to update a broken link centrally and have the changes take place on any page that has the link instead of having to do it all individually. The plugin can also redirect from broken links if you're not able to immediately fix them.
As well as links, Broken Link Checker will also check for any images that are broken and notify you of these, too.
HubSpot is a plugin that does a lot more than just help improve your SEO. It provides contract management, email marketing, automated responses, and powerful forms for your visitors to fill out.
It can also add some of the best customer service responses to your website by allowing you to add live chat and 24/7 chatbots for the times you aren't available.
It's the analytics side of HubSpot that gets it a spot on this list, however, and makes it especially ideal for small businesses or those that are beginning to grow.
HubSpot puts all of the analytics you need onto your dashboard and lets you monitor the traffic coming into your site on a page-by-page basis.
This lets you see what content is driving traffic so that you can best organize your site to get even more traffic.
Monster Insights is one of the best plugins for WordPress when it comes to Google Analytics and has over 3 million users.
It allows you to install Google Analytics right into WordPress and gives you reports straight onto your dashboard that are easy to read and understand.
You can look at real-time stats to see who is currently accessing your site or detailed reports for every post and page you have to see what pages and sections are the most popular.
The audience reports break down visitors by demographics such as country and age and can also show you how they found your site. It tracks outbound links to show you which affiliates are being clicked on, too.
Monster Insights is also very customizable so you can set up your own analytics depending on what you want to track. You can look at different tags, authors, events, or custom posts with only one click once you have decided on what you want to track.
Rank Math was the first SEO plugin to use AI to improve SEO rankings and is still one of the more popular options.
It takes the hassle out of writing your own SEO optimized content and will do that for you with its dynamic suggestions and intelligent recommendations.
The AI will also suggest extra keywords to add to help boost your SEO rankings and will help you build a network of links throughout your website.
It has a setup wizard so you can quickly and easily have the plugin running with only minimum input needed.
The plugin lets you track your keyword rankings in Google too, so you can see how you're performing and concentrate on the sections you need.
If your website has multiple users, you can decide how much control they have over Rank Math and assign different roles.
As the name might suggest, Rankie is all about your rankings. This powerful plugin will generate powerful daily reports so that you can see how your website is performing on Google.
You can also generate reports over a month or a year to see how performance has improved for any particular keyword.
Rankie will also research keywords for you. It can generate lists of valuable keywords that you can then incorporate into your website in order to boost its ranking.
You don't even need to manually run the daily reports as you can set Rankie to email you with a brief overview of your ranking.
Broken links can negatively affect your SEO rankings. Redirection can prevent internal broken links and ensure that you don't lose the benefit whenever you move or delete a popular page.
When growing or updating a site, it's possible that a page that was once important can become no longer relevant. Even pages that have scored well with Google and generated lots of traffic can outlive their usefulness.
Pages like this often have a lot of backlinks throughout your site and these backlinks are not things you will want to use. Redirection puts in a 301 redirect so you can easily redirect visitors to other pages.
Redirection also monitors 404 errors and allows you to fix them directly from the plugin. As your site gets bigger, 301 and 404 errors are more likely to crop up, making Redirection a great SEO tool.
9. SchemaPro
If you're looking to add schema markups to your site, then SchemaPro can make it easy. Schemas are little snippets that you can add to your pages and they generally score very high with SEO rankings.
SchemaPro lets you choose from over 20 different types of schemas, including product reviews, events, job postings, and courses.
The plugin makes this process easy with its three step process and you can even make this process happen automatically. There is a free version of the plugin available that has limited features, but it is also available as a Premium version.
This can be paid for annually or you can purchase a lifetime account. The Premium version adds customer support, live testing, and is available for multiple websites.
10. SEMRush SEO Writing Assistant
This smart writing assistant will help you optimize your pages with keywords, images, tags, and links. As you write entries and pages, it will give you tips and suggestions to optimize your copy.
It can also assess your writing for readability and identify any sentences or paragraphs that would benefit from being rewritten.
SEMRush also has a plagiarism checker built in so you can check that your copy is original and isn't too similar to your competitors.
The plugin is also available as a Google Docs and MS Word plugin, so if you write your copy in those programs before copying it to your site you can optimize your SEO from the start.
Squirrely SEO is designed to help both beginners and advanced users optimize their SEO.
It creates a database of keywords that is always up to date so you can see which keywords are most relevant and popular both for your site and with your competitors.
It analyzes your SEO content and will identify keywords, images, and links that can be added to improve your ranking.
It works with Google Analytics and can show you traffic data for every individual page on your website and also integrates with Google Search Console.
You can use Squirrly SEO to best optimize your content for sharing on social media and it also helps with both 301 and 404 redirects.
SEOPress is a great plugin for beginners to choose and has over a quarter of a million users. It's easy to set up but still has all of the main features you need for an SEO plugin for your WordPress site.
It can help you set up titles and meta descriptions for all of your entries as well as customizing how entries appear when shared to social media.
Although simple to use, SEOPress also has a wealth of more advanced features. It has a vast array of customizable options that allow you to monitor aspects such as backlinks and keyword positions and improve your search engine rankings.
For small businesses, SEOPress will help you generate a local business schema so that your business will appear more prominently in Google search and Google Map results.
It's available in both free and premium versions. The premium version requires an annual subscription, but it is a bit cheaper than most other premium plugins.
WP Meta SEO is a great choice for anyone who wants a powerful but straightforward SEO plugin. Its interface is cleaner and easier to understand than many others on this list but it still packs a punch when it comes to features.
One of WP Meta SEO's main highlights is its bulk editor feature. This allows you to quickly edit metadata on a large number of pages at once instead of having to edit pages individually.
It's integrated with Google Search Console so as you edit a page, you will get keyword suggestions and recommendations to make your copy even more relevant.
You can quickly resize all of your WordPress images with this plugin so that they keep their natural sizes and pages load more quickly.
WP Meta SEO is also a 404 and redirect tool that will review your site for 404 errors and allow you to create custom redirects if any occur.
Many of WP Meta SEO's most important features are available in its free version, but there is also a Pro Addon that has extras and is available as an annual subscription.
These include email reports, a link checker, and local business tools. The Pro Addon also adds Google Analytics data onto your dashboard.
Ranking high on search engines is more complex than just having the right keywords and meta descriptions.
Another factor that can help your site rank higher is to have a high website speed and level of performance, and WP Rocket is a plugin that can help with these.
A faster site will increase your Google PageSpeed Insights score which in turn will lead to better search engine rankings.
WP Rocket is easy to set up and can be configured in only a few minutes.
The default features alone will speed up your website and help it outperform your competitors but there are also several customization options available if you want to be more hands on.
Currently, WP Rocket has nearly two and half million users, making it the most popular WordPress plugin for caching and website speed.
This plugin will help you to optimize your site to get the best SEO rankings from search engines. It makes it easy to add SEO descriptions and titles to all of the entries, blogs, and pages on your website.
Yoast SEO recognizes related keywords and phrases to aid you in creating content that is relevant for search engines but also reads naturally and is engaging for your audiences.
The built-in tools teach you how to optimize for SEO and help you to create a routine so that SEO optimization becomes second nature.
This not only includes keywords but also how to incorporate internal linking within your site and how to improve the links you already have.
You can control how shared posts display on social media and also add structured data to help search engine rankings.
Yoast SEO is available in both free and paid versions. The free version has basic tools and gives you access to a few courses to teach you more about SEO. The premium version has a larger range of features and is an annual subscription.
Final Thoughts
There are many SEO plugins available for WordPress that will help you optimize your website to get the best possible search engine rankings.
Some of them concentrate on keywords and meta descriptions, whereas others concentrate on site speed, content, or quality of links.
Any of the 15 plugins included in this article will help to improve your site's performance and the best one depends on your personal tastes and the aim of your website.
Whichever plugin you choose, we hope it increases traffic to your site and sees your search engine ranking rise.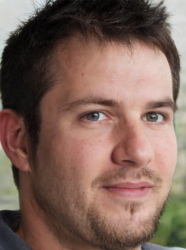 Latest posts by Ollie Wilson
(see all)