Choosing the right hosting provider for your site can be a really daunting task.
Also, as there are so many platforms out there, it is a big decision to make.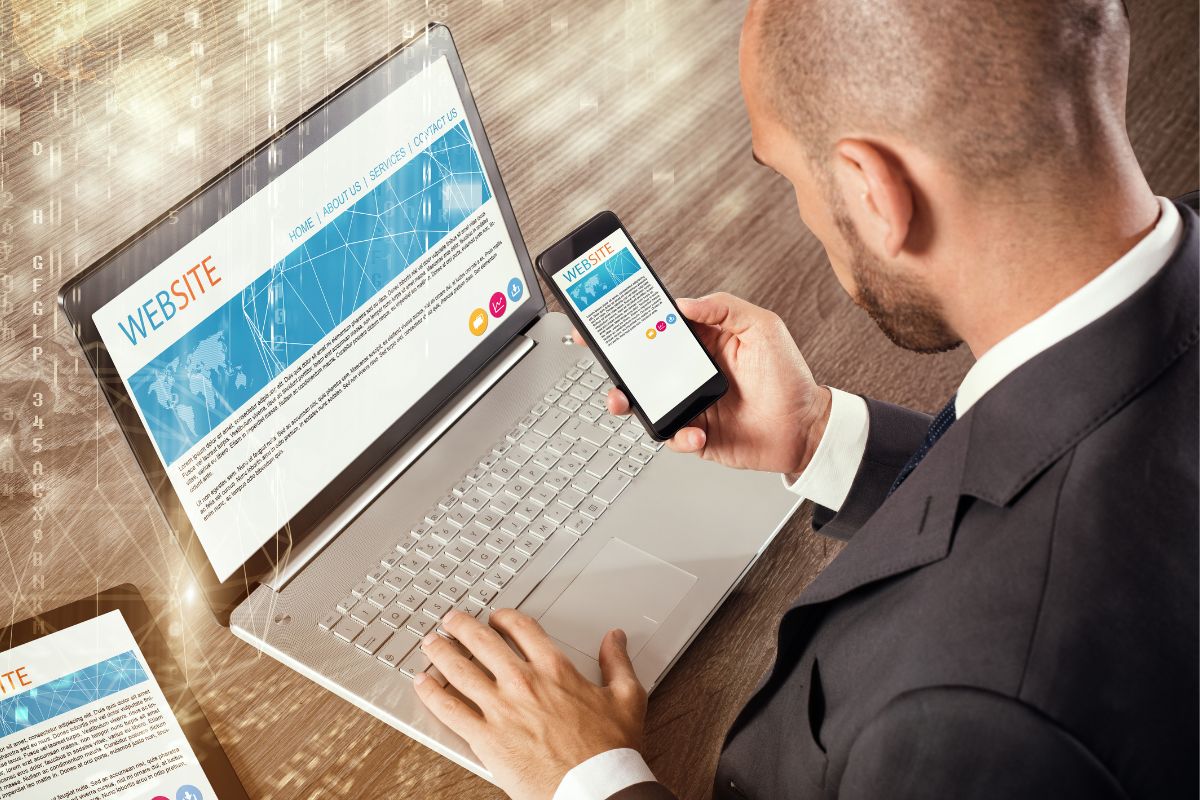 Especially, as so many of the sites are quite similar to one another. Two of the top platforms include GoDaddy and SiteGround.
In this article, we have done all the work for you. We have compared both hosting platforms.
Therefore, you will be able to find out which site will be better for you.
Performance And Loading Times
Uptime
A guaranteed uptime of 99.9% is made by SiteGround. Although when analyzed over a three-month period, it had an actual average uptime consisting of around 99.997% during the three-month period.
Alongside a flawless average actual uptime of 100% throughout per month.
Thus, this indicates that there are very few downtimes for websites hosted by SiteGround.
With GoDaddy, the identical test yielded actual uptimes between 99.957% to 99.974% over the course of a month.
Even if GoDaddy's uptime 99.9% guarantee is exceeded. It still has larger downtime when compared next to SiteGround.
Page Loading Speeds
When the page loading times of SiteGround were compared from several global regions using Sucuri, some European and North American server locations had good-looking load times.
While others in those continents and Asia had substantially slower loading times. This led to a final grade of B, which isn't very good.
GoDaddy, in comparison, didn't demonstrate any fast loading times everywhere.
The connection speeds seem to be good initially. Yet the initial byte load time and total loading rates were both incredibly slow. Which then led to a very unsatisfactory overall grade of an F.
Performance Boosting Aspects
With data centers in the UK, USA, Netherlands, Australia and Singapore, SiteGround manages the operation of its services.
Conversely, GoDaddy solely uses servers in India and America.
All of SiteGround's plans utilize SSD storage, however only few of GoDaddy's options do this.
The performance of SSD storage is significantly better than that of conventional HDD, which affects the website's performance including stability, and loading times.
By hosting it on a worldwide network of cloud servers, Content Delivery Network (CDN) accelerates the speed at which visitors to your website can access it from different parts of the world.
All of SiteGround's plans come with a free CDN, however, GoDaddy will only offer it with their WordPress hosting plans.
Verdict
When it comes to performance rates and loading times, SiteGround is the superior option.
This is because it has much faster and more reliable loading speeds and uptimes.
Features Available
As we've already established, only GoDaddy's higher-value plans come with SSL certificates for free; all SiteGround options do.
SiteGround
Included with SiteGround's WordPress hosting is a free Weebly site builder, daily backups, auto-updates, and free shopping cart.
In addition to that there is free WordPress installation, free CDN, migrator tool and free developer tools such as WP-CLI and SSH.
The more expensive SiteGround plans (GrowBig and GoGeek) provide site staging, speed-improving caching, and the option to add collaborators.
Who will each receive a SiteGround account. The GoGeek plan also gives you free access to additional server resources such as White-Label Clients and priority support.
SiteGround has created its own control panel, SiteTools, which is even simpler to use.
It has more sophisticated plugins and capabilities. Compared to the cPanel and Plesk control panels that GoDaddy uses for its hosting options.
GoDaddy
In contrast, GoDaddy provides free CDN, developer tools, daily backups of the previous 90 days, site staging, an SEO optimizer and a free royalty free library.
This library consists of more than 1,000 photos, which are all included in Pro packages.
As mentioned above, GoDaddy uses a simple but effective Plesk control and cPanel, on all its hosting options. It may be simple, but anyone can use it straight away.
Verdict
SiteGround defeats GoDaddy in this contest because its WordPress hosting plans include more value-added services. Hence, you get more value for your money.
Pricing And Plans Available
For individuals and small to medium-sized organizations, SiteGround and GoDaddy both provide managed WordPress hosting.
SiteGround
You could receive between 10,000 to 100,000 monthly visits, unlimited email accounts, 10 GB to 40 GB SSD storage, and unlimited databases.
This is included with any of the three SiteGround managed plans for WordPress hosting. You may also host one or as many websites as you want.
For both its shared and managed WordPress hosting plans, SiteGround costs the same prices and package renewal costs.
Although SiteGround doesn't provide a free domain, all three of its plans come alongside an SSL certificate for free, and a number of other bonuses. Additionally, a 30-day money-back guarantee is offered on all plans.
GoDaddy
With one hosted website, 30 GB to unlimited traditional storage, free business email for the first year, and 25K to unlimited monthly visits.
You get all you need from GoDaddy's 4 managed WordPress hosting plans for single sites.
GoDaddy provides 4 Pro plans that allow you to host between 5 and 50 websites, 50 GB and 200 GB of disc space, and free business email for a year.
The managed WordPress services from GoDaddy cost far more than shared hosting options.
Even more expensive than SiteGround's managed WordPress hosting plans and single-site packages are GoDaddy's Pro plans.
A domain is included for free in the first year with each of GoDaddy's WordPress hosting packages.
Only the higher-value single site plans and Pro plans, however, provide SSL certificates for free.
With yearly plans, GoDaddy guarantees a 30-day money-back guarantee. With monthly subscriptions, it offers a 48-hour return policy.
Verdict
GoDaddy has a variety of packages when it comes to WordPress hosting.
Although, if you want additional resources and free features, you'll need to join up for one of its Pro packages. Yet these are more expensive.
However, despite the fact that SiteGround's WordPress hosting can cost more than GoDaddy's single-site WordPress hosting plans.
You will receive more premium features. SiteGround prevails in the pricing contest as a result.
Security Options Available
With each of its plans, SiteGround delivers a respectable selection of security measures.
This includes round-the-clock server monitoring, artificial intelligence (AI) anti-bot system, web application firewall (WAF), and use of the Sucuri-developed SG Scanner.
Compared to, GoDaddy's primary security options are restricted to DDoS prevention and continuous server monitoring.
SiteGround utilizes a similar technology called Unique Account Isolation, but GoDaddy uses CloudLinux OS alongside all of their Linux-based shared hosting.
Every account on all shared servers must be securely isolated from other accounts that are on the same server via one of these two mechanisms.
This safeguards it from any dangers or issues aimed at the other accounts. These technologies also make sure that all accounts receive an equitable share of the server's resources.
All of SiteGround's plans come with SSL certificates for free, although GoDaddy will offer them with certain plans.
This is primarily the server plans and more expensive shared hosting packages.
In addition to that, GoDaddy only provides automatic daily backups for free with a few of its services, but SiteGround offers them with all of its plans.
Verdict
Once again, SiteGround is the obvious winner when it comes to security options available depending on your plan.
You are offered a lot more security features no matter the price of your plan.
Customer Support Available
The knowledge bases on the websites of GoDaddy and SiteGround are incredibly thorough.
With a tonne of documents and videos covering most key problems. Both websites' content is well-sorted and arranged, making it quite simple to discover what you need.
Customer service for SiteGround is offered round-the-clock via phone, live chat, and ticket assistance.
However, existing customers are the only ones who can purchase one.
GoDaddy has a number of international call centers that provide various nations with round-the-clock phone service. A live chat option is available round-the-clock.
Although, some customers have noted that some of the agents on the phone appeared to have gaps in their knowledge when discussing issues.
Verdict
This round's winner is SiteGround since its customer service is significantly more dependable than GoDaddy's.
Conclusion
In each of the five categories, SiteGround beat GoDaddy. This is due to its WordPress hosting packages that are full of various features.
In addition to that, there are additional freebies you may take advantage of, such as superior customer care, and security. Overall, it provides better value for your money.
With that being said, GoDaddy is still a great choice. However, this time SiteGround came out on top.
Although it does depend on features you are after, which may affect your choice.
We hope this article has been helpful and given you a better idea on which of these two sites is the right choice for you.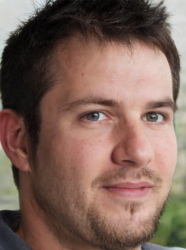 Latest posts by Ollie Wilson
(see all)