GoDaddy is one of the most well-known brands in the web hosting sector.
Despite some negative criticism, this host's performance and interface are now recognized as trustworthy and dependable.
GoDaddy is often compared to another really well known brand.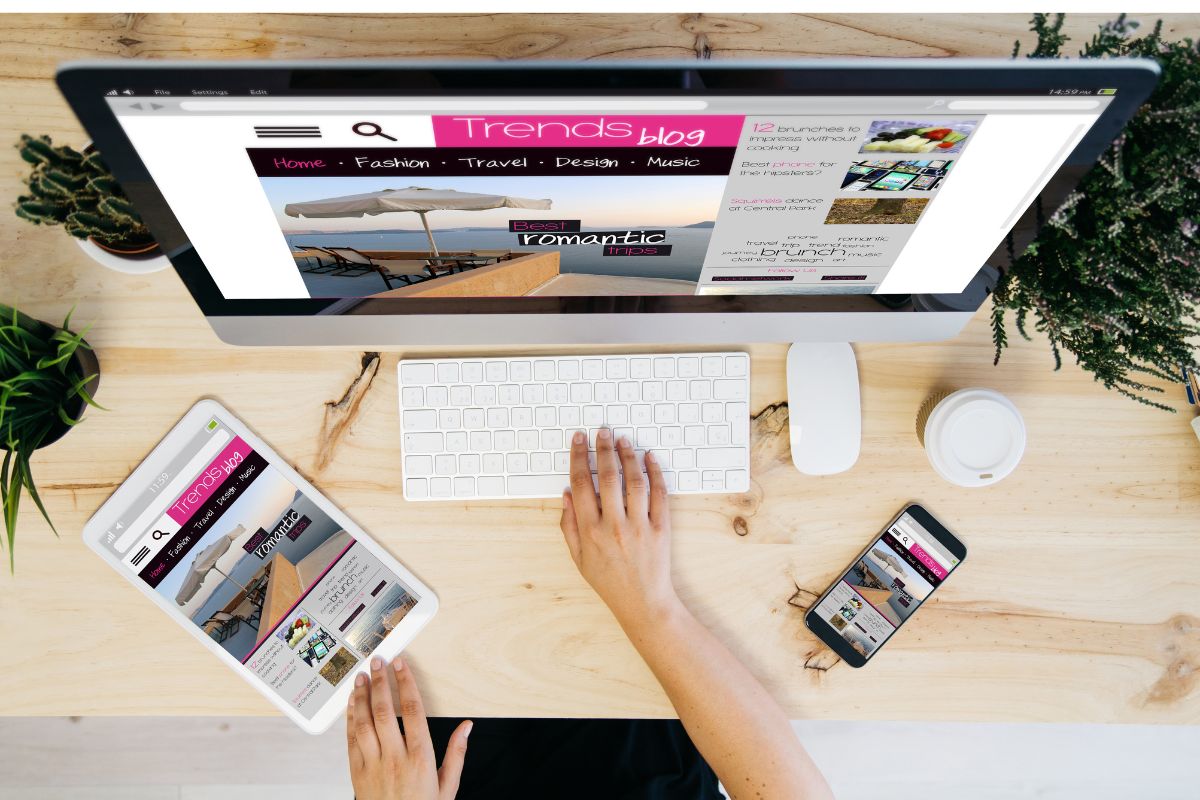 One of the market's other titans for contemporary hosting services is DreamHost.
The services appear to operate effectively while being an economical alternative, and reviews are excellent.
In this article, we will discuss the key features of both GoDaddy and DreamHost. In the end, we will discover which one is the better hosting provider.
Price Comparison
GoDaddy has a starting price of $1.99/month, making it a little more expensive than the other options. As you get less for your money.
It does, however, offer more economical scaling possibilities. The entry-level plan for DreamHost shared hosting is less expensive and costs $2.59 per month.
With lots more features compared to the starting price of GoDaddy.
Both businesses provide additional hosting packages so that customers have scalability alternatives.
Shared hosting is the most common choice, though there is a plan to suit every person's interests and financial situation.
GoDaddy Plans
GoDaddy offers 3 shared hosting packages with monthly prices ranging from $1.99 to $14.99.
If you wish to display your portfolio online or operate a blog, the Economy plan is ideal. An SSL certificate is a necessity if you're planning to run a commercial website.
Although it is only included in the Ultimate plan, which also happens to be the most expensive plan as well.
DreamHost Plans
DreamHost offers 2 plans, the least expensive of which costs $2.59 per month, while the more expensive of which costs $3.95 per month.
If you're considering hosting a blog or a website similar to a landing page, the Shared Starter plan is the best choice. Even if 50 GB of SSD storage is limited to one website, it will still be more than adequate.
The Limitless plan, however, costs just over $1 more than the Shared Starter plan and offers unlimited hosting and storage.
Therefore, the Unlimited plan is the ideal choice if you want something more sophisticated than the Shared Starter plan.
Who Is Better?
Their money-back policies are another area where GoDaddy and DreamHost appear to adopt different philosophies.
Unlike GoDaddy, which only gives a normal 30-day money-back promise, DreamHost offers a 97-day money-back warranty.
The winner in the pricing division is DreamHost. It is not only less expensive, but it also has a few more qualities that make it a more desirable choice.
GoDaddy's most basic plan is lacking in security features, such as a free SSL certificate daily backups, which are essential.
Which Hosting Provider Is Easier To Use?
GoDaddy and DreamHost choose distinct user interfaces when it comes to simplicity. Yet they both maintain a clear and simple design.
GoDaddy uses the industry-recognized cPanel interface, but DreamHost offers a control panel that was entirely created by the service provider.
GoDaddy
With the aid of a native interface and cPanel, GoDaddy first assists you in setting up your website. Every feature in the cPanel's icon layout is accessible with a single click.
Including email, domain control, and a file organizer.
Additionally, GoDaddy will ensure that you activate WordPress and have a functional domain the first time you enter into your account.
After installing WordPress, you may pick one of its professional designs from the GoDaddy Starter plugin. Then alter it with a straightforward WordPress-based editor.
DreamHost
DreamHost's control interface was made just for them. You'll find your administrative tools for domains, email, FTP and WordPress, inside the dashboard.
DreamHost's panel/dashboard is rather different from most of its rivals in terms of navigation. Once you get used to it, it is really simple to use.
Who Is Better?
Both suppliers do a decent job of combining form and function in terms of user-friendliness. Each necessary element is easily accessible, and both panels appear neat and ordered.
The control panel is the only significant distinction between the two.
GoDaddy has the simplest function-focused icon cPanel you can find, whereas DreamHost chooses an entirely unique layout that may take some getting used to.
Performance Comparison
Both services performed admirably in the performance. This relates to response time, uptime, and page speed, with barely any differences between them.
Response And Uptime Time
In terms of uptime monitoring, GoDaddy did well. The total downtime in 3 outages during a 2-month testing process was 16 minutes.
That amounts to an uptime of 99.98%, which is significantly higher than the uptime guarantee of 99.9%.
GoDaddy also gave excellent response times. In general, responses took 341 ms to arrive.
Given that the market standard for shared hosting is 600ms, GoDaddy is a very good choice in terms of performance.
In terms of uptime during a 2-month testing period, DreamHost pretty much nailed it. The uptime rate is 99.99% due to a single outage that resulted in one minute of downtime.
The average response time was a lightning-quick 231ms, which was excellent. Passing the benchmark of 600 milliseconds with ease.
Website Speed
Among the most crucial considerations when selecting a hosting service is website speed.
GoDaddy performs well in this test. The LCP is just 1.5 seconds, which is far faster than the 2.5 reference standard.
Additionally, this speed boosts the website's ranking in search engine results pages. Furthermore, the fully loaded time was 1.5 seconds, falling inside the advised 3-second window.
DreamHost, meanwhile, produced comparable outcomes. The fully loaded time was barely over the previous GoDaddy benchmark, reaching 1.6s, and the LCP was just below it at 1.4s.
Both numbers fall far short of the LCP and fully loaded time goals.
Who Is Better?
Website speed tests conducted by GoDaddy and DreamHost yield similar findings. The two are tied since there aren't any notable differences between them.
But always remember that your server and audience's location will affect these findings. For optimum performance, use a server that is close to your audience.
DreamHost is not the ideal choice for the Asian or European markets because it only has US-based servers.
In contrast, GoDaddy offers a selection of servers in the US, Singapore (Asia) and The Netherlands (Europe).
Both GoDaddy and DreamHost both performed well in terms of performance.
While GoDaddy demonstrated good speed and dependability, DreamHost tops the performance category. They have a better uptime and response time.
Website Security
GoDaddy offers only a few minimal security protections for websites, while excluding the most crucial ones.
In contrast, DreamHost is a leader in the industry and offers top-notch security features in even its most affordable package.
GoDaddy
GoDaddy is well known for upselling, and its most basic plans don't include free SSL certificates. You must select either the Ultimate or Maximum plan if you want that feature.
Network security, email privacy, and email encryption are the only features that GoDaddy provides without charging extra.
Each additional function requires a separate fee. Do you need SSL certificates? You must pay $4.75 every month.
The price of only that exceeds the cost of the hosting package. Then, if you wanted scripted backups. This will cost $2.99 a month.
DreamHost
The free SSL certificates offered by DreamHost, on the other hand, are necessary for a secure connection to be established between browsers and servers.
In addition, DreamHost offers free domain privacy protection, regular backups, and firewalls.
There is only one feature that DreamHost is missing, and it costs money. The supplier will include protection technology in its package for just $29.99 per year.
A malware protection program costs an additional $3 per month. Yet, owning one can be a game-changer because viruses can either hijack your information or encrypt it, so you can't locate it.
Who Is Better?
DreamHost is the most reliable option for website security. In their basic plan, GoDaddy appears to completely disregard most security features.
It doesn't make sense to charge you extra for security, then the Economy plan as a whole.
DreamHost is a leader in the hosting industry for security, providing many of the services some other providers charge for free.
Final Thoughts
The performance and simplicity of the service were two of GoDaddy's strongest points. The weakness in website security was its downfall.
In terms of affordability, efficiency, and security, DreamHost excelled.
The cPanel it gives may take some getting used to, but after using it a few times, you'll find that it works wonderfully. This is its primary shortcoming.
When everything is considered, DreamHost comes out on top. It provides shared hosting solutions that are substantially more cheap and have robust security measures.
This makes it a suitable alternative for both personal blogs and small commercial websites. Alongside a user-friendly management panel.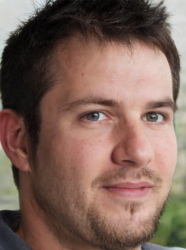 Latest posts by Ollie Wilson
(see all)