You don't have to be a professional write or blogger to want the best possible look for your blog. If you are starting a new blog or just looking for a way to give your current blog a fresh look, having the right WordPress theme is a must!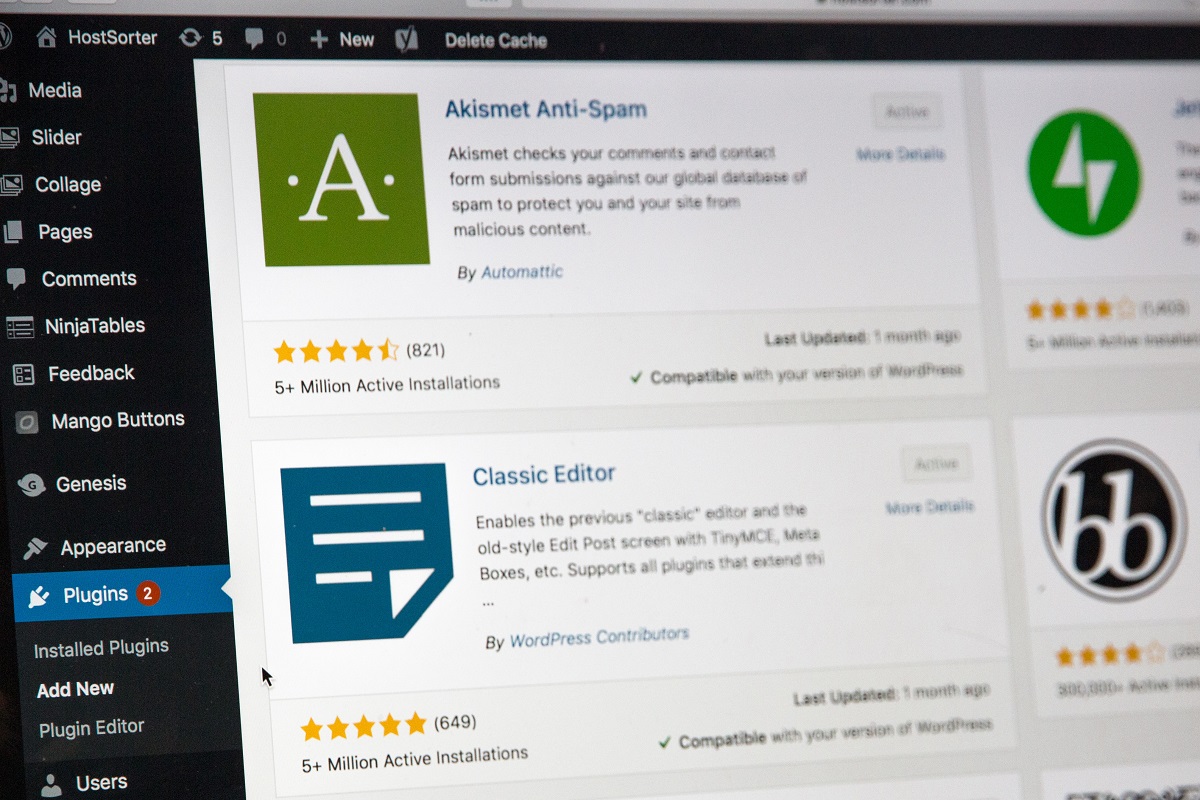 With this in mind, we are going to be looking at 31 of the best WordPress themes that can do wonders for writers and bloggers alike.
Astra
This multipurpose theme works excellently as a companion page for certain page builders, including Brizy and Elementor, but it also works immediately with Gutenberg.
Astra is a fully customizable option that is also fast and beautiful aesthetically.
The customizable elements can be altered without having to know any coding and includes features like header options, page layouts and typography. There are also advanced theme options, adding an extra layer of versatility.
GeneratePress
GeneratePress is a popular choice for writers and bloggers for its high performance, but also because it offers its base features for free. There is no unnecessary coding with GeneratePress, making it a lightweight option as well as a well performing one.
This is also one of the most customizable WordPress themes that you can choose, with dozens of options for typography, menus, pages, sidebars, menus, colors and more.
Support for popular plugins for page builders also offers a creative way to arrange your writing and blog posts.
Price: Free with a paid premium upgrade available, costing $49.95.
Revolution Pro
Whilst not as customizable as some other WordPress themes here, Revolution Pro utilizes the WordPress block editor so that you can take more control over the various aspects of your website even if you don't know how to code.
Revolution Pro offers site demos that you can choose from too, as well as advanced style options and themes.
Price: $360 a year via Genesis Pro Membership.
Kadence
Elegant, accessible and quick to load, Kadence is a lightweight WordPress theme that features six starter templates as well as a drag and drop header and footer builder.
It allows for a fair amount of control over your layout too, with various options for custom posts, regular posts and pages.
Features such as menus, colors and more can be customized, with colors being more varied than ever thanks to the use of a global color palette.
Price: The base version is free. Full version from $149 a year.
Divi
This premier theme offers a built-in page builder as well as an extensive library of landing page templates. As well as that, Divi also has a wide selection when it comes to theme options, with plenty of opportunities for customization.
Purchasing Divi also gives you access to the marketing plug ins from Elegant Themes, a longtime theme house on WordPress.
Price: $89 via the Elegant Themes membership.
Fresh
This is a theme specifically for a food blog. The Fresh theme features landing page elements- such as testimonials and features – as well as various options for home page layouts and an easy-to-use drag and drop system.
Customization is an important part of this theme, offering tons of choice as well as premade layouts as well. The theme is also compatible with the Cooked recipe card plugin, which is a must for food writers!
Writer
As the title suggests, Writer is a great choice for writers and bloggers, thanks to having certain homepage layouts that work perfectly with writing content. One of these layouts even includes a section specifically for your blog archive.
Homepage sections can be rearranged in any way that you so choose, whilst various style options increase the possibilities of customization even more so
Thrive Theme Builder
This sophisticated choice of a WordPress theme also offers page building. It allows for customization of various elements, such as archive pages and searches.
The customization is also prevalent here, with pretty much everything able to be customized from the ground up, but with no need to know how to code in order to do so.
This is a particularly powerful choice in terms of marketing, too, with email opt-in forms and calls to action available immediately.
SmartTheme By OptimizePress
With a strong focus on content, SmartTheme is another excellent choice for writers and bloggers. It is rare to have a WordPress theme that can integrate various marketing tools whilst still being relatively lightweight, but this manages it and does it well.
This is definitely more of an option for those looking to build a profitable website, rather than those who want their blogging and writing to be done more casually.
Price: $99 via OptimizePress.
Pro
This strong theme builder theme from Themeco is a sophisticated one that has a complex build to it, whilst still remaining relatively easy to use and understand.
No code is needed for the customization of elements such as blog page changes, site layouts and styles or headers and footers.
There are plenty of pre-designed sections and templates to choose from, too, if you would rather get straight into your blog.
Beauty
Another niche WordPress theme, Beauty is an excellent choice for a blog that focuses on beauty and fashion.
It veers in a more modern direction rather than a classical blog layout, with eight layouts to pick from that all offer a professional look.
Some of the style options of Beauty include custom author boxes and more.
Ad-Sense
This is another theme that is tailored towards writers who monetize their blogs because it is able to detect when visitors to your site are using an ad blocker.
This allows you to lock various kinds of content when the blocker is detected, saving money in the long run.
There are also various advert placement options with Ad-Sense and landing page templates that have been predesigned.
Advanced customization is available immediately with Ad-Sense as well, including rich snippets and a review system.
Candor
This is a choice that has been designed specifically for writers as well as for start up founders and entrepreneurs looking to make money with their businesses online.
The user experience is particularly strong with Candor, with a focus on modern designs and a responsive layout. A live customizer gives you a great deal of customization options without the need for coding.
Reader
Another modern choice, this theme from MyThemeShop is designed for both readers and writers, as the name suggests.
It features a minimalist and clean layout that would work exceptionally well for bloggers of all kinds, from fashion to travel to simple personal blogs.
There are a few different templates to choose from for layouts, your page and headers as well as style choices.
Optimization for social sharing, adverts and image functionalities are also present, whilst some writing specific features include a thank you for reading message for visitors as well as the option to advertise the next article in an archive.
Blog Prime
A fun and stylish choice, Blog Prime offers a layout that is magazine like in design. It is a different choice from the others that we have discussed here, as it is pretty much what you see is what you get.
There isn't much to offer in terms of layout, and any customization that is there is quite limited.
That doesn't mean that there is nothing to customize, though, as you are still able to change elements such as colors, footer widgets and fonts. There are places for adverts to be inserted to for those looking to generate some revenue.
The magazine style layout works fantastically for articles, so if you're not too fussed about customization choices, then this could be the theme for you.
Purple
This is another theme that doesn't have as much to offer in terms of theme building or page building, but it does have an email opt-in form, which is often seen with themes intended specifically for blogging.
This allows Purple to be marketing friendly without losing its blog like nature.
There are two premade header layouts with Purple as well as six premade home page sections that can be dragged and dropped. There are also plenty of blog-centric features, including custom author boxes, related post layouts and image effects.
Schema
Schema utilizes a classical design for a writing blog, featuring a blog archive in the main content area, a full width header and a sidebar.
It is a simple yet effective choice, perfect for those whose main desire is to simply publish their content and who don't necessarily want specific designs or marketing opportunities.
That being said, Schema does offer space for advertisements and ad management is included should you want to monetize your blog. Other features include custom widgets and a review system.
Scribbler
Simple and personal, this blogging theme is another that is more modern in terms of style, with a classical layout and a card based style. Your blog archive will appear on one side of your homepage, whilst a sidebar will be on the other side.
There are two layouts to choose from, but also tons of theme choices so that you can truly make the blog your own. Scribbler is also optimized for use with Elementor and AdSense.
Jevelin
A multipurpose choice of theme for WordPress, Jevelin features more than 40 homepage demos. Some of these demos include blogging specific choices.
There is so much choice to be had with Jevelin, with various layouts available for pages, headers and titles as well as built in elements that allow customization of your page as much as you so choose. Jevelin also offers advanced theme options.
OceanWP
Another multipurpose option, this theme is designed to work alongside page builder plugins, working with eight-page builders including some we have mentioned already including Thrive Architect and Elementor.
Much like Jevelin, OceanWP offers dozens of demos for homepages. These can vary from professional layouts to demos for blogging, as well as advanced themes. Some other OceanWP features include post silders and sticky sections.
Writing
As the name suggests, this theme is designed for blogs, focused primarily on personal blogs. There are various homepage demos to choose from so that your blog archive can be showcased to your personal needs.
Writing is another great option for writers who just want to write and don't want the hassle of sifting through marketing themes. That being said, there are various customization options, mostly revolving around fonts and colors, but also layouts.
Breek
With a design that is a similar to the social media website Tumblr, Breek features various home page demos, including grid layouts that can be used to present your archived blog in a card form.
Very modern and magazine like- featuring some crisp choices of typography- Breek also offers customization in the form of layouts, colors and themes.
Hemingway
Simple yet stylish, Hemingway uses a classical blog layout with a hero style header. This minimalist modernism means that your content becomes the focal point.
Whilst there aren't many additional features here- due to being an entirely free WordPress theme- Hemingway still offers customization, such as for colors and the image in your header.
Newspaper
This highly popular theme includes an easy-to-use drag and drop system, and tons of customization, including advanced typography modification, infinite scrolling, social integration and more.
You'll also get a broad range of layouts and the chance to monetize your blog with simple ad integration.
Highlight PRO
This diverse theme offers a library of page templates as well as pre-defined segments for content. Easy editing and customization of layouts and designs make this the perfect choice for those who want a little more out of their writing blog.
Highlight PRO is also mobile friendly, which could be a selling point for those who work on the go.
Wonderwall
Stylish and well suited for bloggers that focus on lifestyle, Wonderwall features designs that are more focused towards image heavy blogs with magazine centric layouts.
There are nine premade homepage layouts to pick from and a ton of customization options that can be used on the layouts after they have been imported as templates.
Other handy features for those who write professionally include a built-in newsletter subscriber widget.
Challenger
Designed for bloggers, the simple one column design of Challenger lets all the focus to be purely on your writing content.
Features such as the font continue this theme, with bold typography that is easy for the viewer to read and optimized for the best readability.
Other customization options include excerpt word counts, social media sharing widgets and featured image sizing controls. If you upgrade to the paid version, you'll also get features such as new layouts and custom fonts.
Price: Basic version is free. Challenger Pro is $49.
Chronicle
This minimalist theme brings readers straight into your work by offering a blog archive in grid format on the homepage, as well as blogs in hero style featured images at the top of the page.
The classic design also features the sidebar on the right and your content on the left.
Customization options include headers, page layouts, colors and typography.
Lovecraft
Lovecraft is another simple choice with a classic design that allows the focus to fall on your content.
There isn't as much in terms of customization as this is another free theme, but you can change the color of the design accents.
Fonts switch between sans-serif and web-based serif, doing so elegantly and maintaining the modern with the classical design.
Typology
Minimalism is brought to the extreme with this theme, which features no sidebars and excludes featured images by default.
Only one color is used throughout, alongside gray and black accents and fonts, making this an incredibly contemporary and minimalist choice.
There are still various layouts for you to choose, though, with each maintaining that minimalist design. Featured images can be toggled back on, too, should you want them.
Authority Pro
Lastly, we have the professional blogging theme that is Authority Pro. This theme uses a landing page that is very marketing like in design, featuring a blog archive. Your blog can then be designed around a marketing plan, should this be your goal.
Customization options include fonts, settings and colors, with multiple layouts also available depending on your sidebar.
Price: $360 a year via the Genesis Pro Membership.
Final Thoughts
When choosing a WordPress theme for your blogging and writing, it all comes down to what kind of blog you are looking to create.
We have included themes here that are great for all sorts of purposes, such as monetizing your blog, creating a marketing plan or just plain and simple blogging without all the extra bells and whistles.
The theme you choose will differ depending on your goals, but hopefully we have offered enough variety in terms of choice of themes for you to be able to make your choice.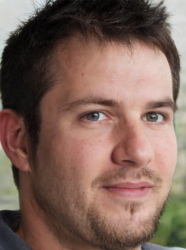 Latest posts by Ollie Wilson
(see all)