If you're new to web hosting with HostGator, you might not be familiar with the Gator Website Builder, a web design tool made by HostGator to help you build and customize your website exactly how you want it.
This feature is a great way to create a website no matter what your niche is.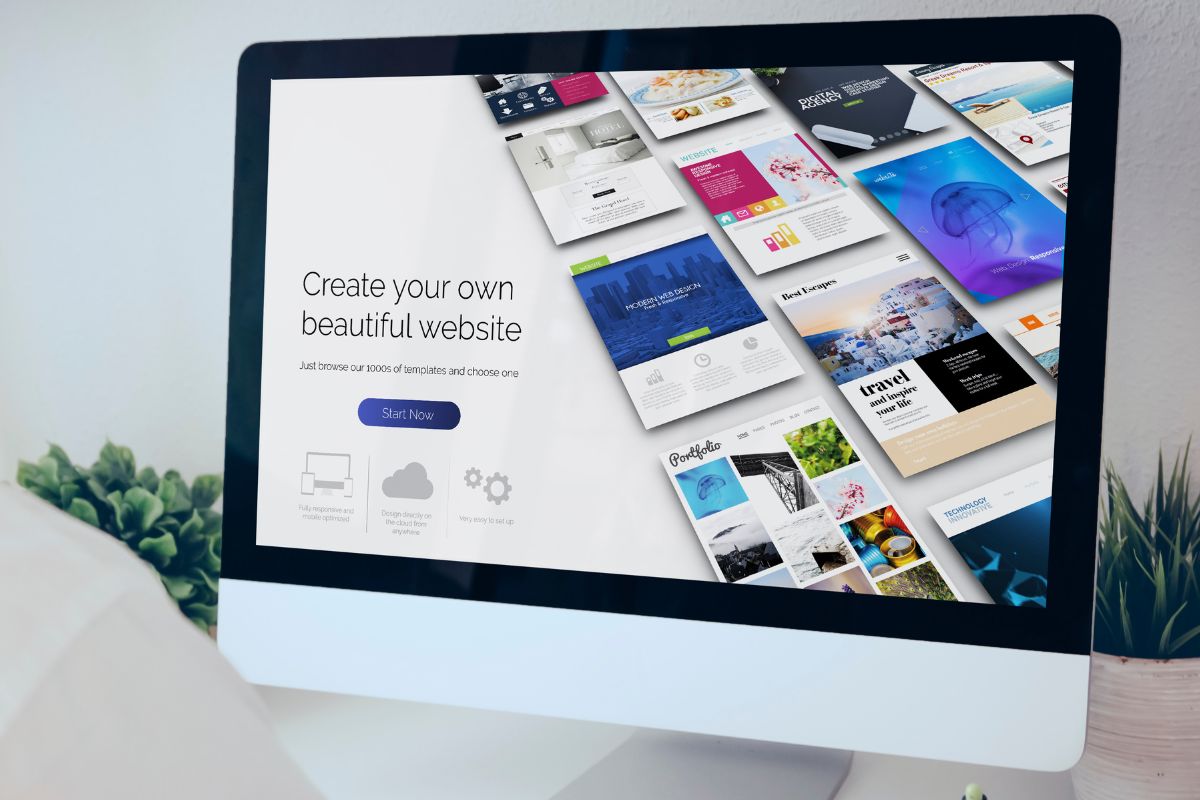 In this article, we'll go through some of the best templates available and all the reasons why this new tool is so great.
Gator Website Builder
Over 200 expertly created templates are included in the package price of the new Gator Website Builder by HostGator.
All of the design themes are arranged by category to make it easier for you to select themes that suit the kind of website you want to create.
There is something for practically any website with categories like architecture and real estate, beauty and fashion, pets and animals, professional services, and restaurants and eateries.
The Best Parts Of Gator
Gator Website Builder is a website building and hosting tool that is packed full of features and is incredibly easy to use.
Below, we have detailed some of the reasons why Gator is a great piece of software.
Drag And Drop
You can add dynamic components to your website with Gator without a professional designer's assistance.
With the simple website builder, you can add a variety of elements to your website, including buttons, pictures, maps, text blocks, and videos.
The first thing you'll see after creating your account is a brief interactive tour that demonstrates how to add sections and modify your website.
Mobile-Friendly Templates
Websites that are optimised for mobile devices score higher in search results than those that are only suitable for desktop computers.
In the long term, not having a mobile-friendly version of your website will affect your business because so many people are using their phones to browse the internet.
All of the expert design templates offered by Gator Website Builder have a mobile-friendly version.
You can check that vital information looks right and visually appealing on any device your site visitors use by viewing the desktop and mobile versions of your site separately.
Additionally, you can edit the mobile version of the website without changing the main website. This is useful if you want to cut down on content for visitors to your mobile websites.
Stock Photo Library
There's no need to look for stock images, download them, and then upload them to your website. Thanks to Unsplash, Gator Website Builder has an integrated bank of excellent stock photographs.
These images are free to use and included with all Gator packages, so you may do whatever you want with them.
In order to make it simpler for you to find what you need, the photographs are searchable and arranged by category.
Easy Blogging
Some website builders let you select between a straightforward website and a blogging platform. On a single website, Gator Website Builder offers both possibilities.
If you're ready to start a blog, Gator offers blog themes that effortlessly match the style of the rest of your website.
You can confidently create, edit, and schedule entries by using the "blog" option to conveniently organise all of your blog posts in one location.
Our Favorite Templates
The Designer
The Designer template provides quirky, distinctive layout options while still maintaining a professional look.
For instance, the social networking icons are positioned differently than they would be in a conventional style, but they are still clearly visible under the header.
Intriguing text overlays over photographs are another highlight of the design template.
This template would be ideal for a company that enjoys showcasing its quirky flair.
Musician
The vibrant colours and beautiful feature image of the Musician design template make it appealing to the eye.
Additionally, you can alter any colour to fit your own brand identity.
Finally, you can efficiently import your music from YouTube on the "music" tab.
Professional Law Firm
Visitors to the website can concentrate on the available content thanks to the Professional Law Firm's simple, minimal design.
The mind can distinguish between different sorts of content thanks to the horizontal portions and the central icons that highlight content themes.
Newspaper Blog
For a website that wishes to offer a lot of content on its homepage, the Newspaper Blog design's grid-like pattern is ideal.
This design template would be excellent for a journalistic website or blog that regularly produces large amounts of content.
Here, content is key since the layout prioritises information over style while still allowing you to personalise it with your own fonts and colours.
Advertising And Marketing
Displaying two aspects of your brand is easy with the Advertising and Marketing design theme.
You can quickly and effectively set your website up by simply dropping in your portfolio.
Fashion Boutique
The Fashion Boutique layout is colorful, entertaining, and emphasizes photographs to show off your store's goods.
This, combined with HostGator's e-commerce bundle, will have your fashion boutique up and running in no time.
Additionally, you can alter the background picture and color scheme to showcase your brand identity and coordinate with the theme of your company.
Retro Pastels
Artistic flair is displayed in the Retro Pastels design template with distinctive background patterns.
This design template would be ideal for a company that may not have many of its own images to exhibit but yet wants web users to get a sense of its distinctive personality.
Visitors to your website can learn about your personality by interacting with textures and patterns; just change the colours and patterns to those that work best for you.
Fine Cars Dealership
The Fine Cars Dealership design template is ideal for a company that wants to showcase beautiful images without drawing attention to itself with a crowded layout.
It enables you to highlight your company's strengths without adding any unnecessary gimmicks.
Customers who want to get in touch with you right away about something they see online can take advantage of the "call now" option at the top.
Freelance Copywriter
The Freelance Copywriter design template gives single business owners the ability to highlight their expertise in a simple, straightforward layout that puts the focus on you and what you have to offer.
You can change your profile image in the top part, add links to your social network accounts, and examples of your personal work.
Personal Diary
For a writer or poet who wants to launch a personal website to showcase content like writings and images, the Personal Diary design template is perfect.
This design template features large photos and minimal distractions, so visitors can focus on the main reason for coming to your website – to read what you wrote.
Final Thoughts
Gator Website Builder by HostGator is a great way to make your website beautiful and clean without professional help.
It offers over 200 templates for you to choose from and lets you design your website with a user-friendly interface so you can customize every detail to your liking.
Give one of our favorite templates a try and see what you can create with Gator.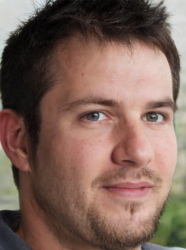 Latest posts by Ollie Wilson
(see all)