For even the most experienced WordPress user, the thought of using popups on their sites may have never even crossed their minds.
People tend to be a bit nervous about using this method on their sites as they may not know how to make it work for them and their site, or might not understand the reason to use them at all.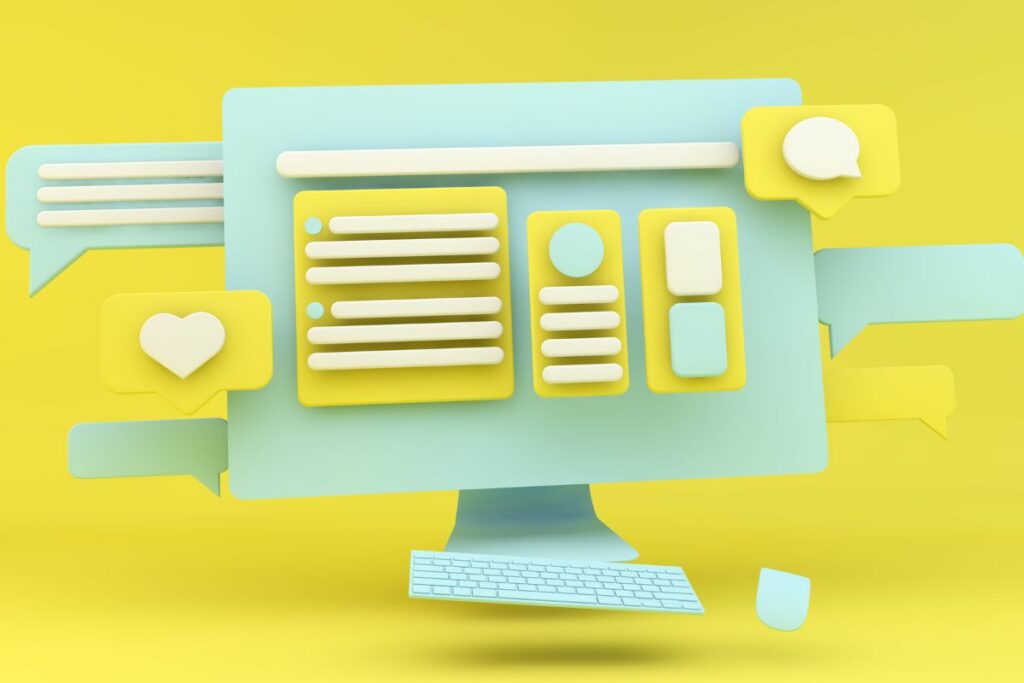 If used correctly, however, popup forms can help to improve your website and get more interactions.
Conversions and customer data may be gained through the use of popups, but to maximise the potential for conversions, it is vital that the user experience not be sacrificed in any way. The hard part is finding a balance between these two things.
To help you out when you have been making a website, you have probably used a variety of plugins that have created aspects of your site for you. Luckily, there are several popup plugins out there that can help you out in this area as well.
By using the right plugin, you will hopefully gain a lot of information from the visitors to your site.
In this article, we'll take a look at a variety of WordPress popup plugins that can help you create stunning popup boxes that will attract the attention of the users of your website and lead to an increase in the number of conversions.
These boxes will help you increase the number of people who make a purchase from your website.
Here are the best plugins for popups that you should try!
You will be able to link your WordPress website to your HubSpot account by using the plugin that is offered by HubSpot. This will result in seamless integration between the two platforms.
Any adjustments that you make to your popups inside your HubSpot portal will instantly and easily be mirrored on your WordPress website, and the best part is that you won't have to put in any additional work to make this happen.
The popup tool that is provided by HubSpot is quite easy to use and doesn't require any training to master. The first thing that will happen is that you will be given the option to choose the kind of popup that you want, which might be a box, a banner, or a slide-in.
After that, you will be led to the customizer, where you will be able to make changes to the text, as well as add a picture and applicable form fields, and even build your own personalized thank-you note that will appear at the very end.
Each new contact that you bring in is automatically added to the free CRM account that you have with HubSpot.
You may also target people by simply putting in the URL(s) of the page(s) you want your popup to show up on and choosing whether you want it to be triggered by a 50 percent page scroll, exit intent, or time elapsed.
Another option for targeting users is to import a list of users from a CSV file.
People may also be targeted through the use of retargeting pixels, which are little pictures that are shown whenever a person visits a specific website. This is another method for targeting users.
In addition, if users choose to close your popup, you have the opportunity to pick the time at which they will be shown it again. This option is available only if the popup was closed by the user.
Users are not required to pay a fee in order to make use of any of this utility's available features.
You are able to produce eye-catching popups by using the well-known page builder plugin Elementor along with the Popup Builder feature that it provides.
Because the interface of Elementor Popups is identical to that of the page builder, you can use the same widgets and make the same style choices with your popups as you would with the page builder.
These widgets and settings include buttons, countdown timers, email opt-in forms, and a great deal of other functionality.
The user has the option of selecting from a variety of popup forms, such as fly-ins and full-screen overlays, which are provided by this plugin, just as they are by a significant number of the other plugins.
Utilizing this popup builder, you are able to create specific page targeting options (category, post formats, tags, etc.) with a wide variety of triggers from which to choose, including exit intent, inactivity, scroll, time, and click.
There are more than one hundred patterns from which to select.
By default, this plugin does not come equipped with any statistics or A/B testing tools built right in.
If you want to use the popup builder, however, you will need to upgrade to the paid pro version of Elementor, which starts at $49 for a single website and can go up to $199 for an infinite number of websites.
While the Elementor page builder plugin is available for free use, the popup builder is only available in the paid pro version.
PopUp Domination is one of the most well-known and widely used popup programs that are accessible right now.
Despite this, they have continued to work toward the changes that are required in order to keep their standing as a competitive participant in the market.
Because of its user-friendly visual interface, modifying any of the more than one hundred pre-built themes that are included in the package is a breeze.
This plugin allows you the option to show different users various versions of your popup based on parameters such as the total time spent on the website, mouse hover, total time spent on the page, and user activity.
For example, the total time spent on the website is one factor.
In addition to targeting at the page level, more advanced techniques of targeting include geolocation, traffic source, and device targeting. Targeting at the page level is the most basic kind of targeting.
The pricing structure of PopUp Domination is one of a kind and quite interesting.
No matter whatever package you select, you will always have access to all of the features, including unlimited domains and popups, A/B testing, live chat support, and many more.
You will not be compensated for having access to more features; rather, you will be charged based on the total number of times your popups are viewed across all of your websites.
PopUp Domination is an option worth considering if you want to use your popups on a number of different websites that receive very low traffic overall.
On the other hand, if you simply have a few websites that generate a considerable amount of traffic, this option might not be the best one for you to go with.
One of the most popular plugins that customers have purchased from CodeCanyon is called Ninja Popups.
You can gain access to their drag-and-drop popup builder, which comes with more than 70 distinct layouts and motion effects, for the cheap, low sum of just over $25.
Ninja Popups is a wonderful choice if you want more than just forms since it enables you to design not just forms but also other sorts of popups, like sharing boxes and video displays.
The anti-adblocker technology that it possesses makes it possible for you to display popups to site visitors despite the fact that those visitors may have ad blockers installed on their browsers.
This plugin also offers to target at the page level, with a selection of configurable trigger parameters including scroll depth, time spent on the page, exit intent, and user inactivity.
It only costs $26 to purchase Ninja Popups, despite the fact that it offers some of the best creative versatility for the price.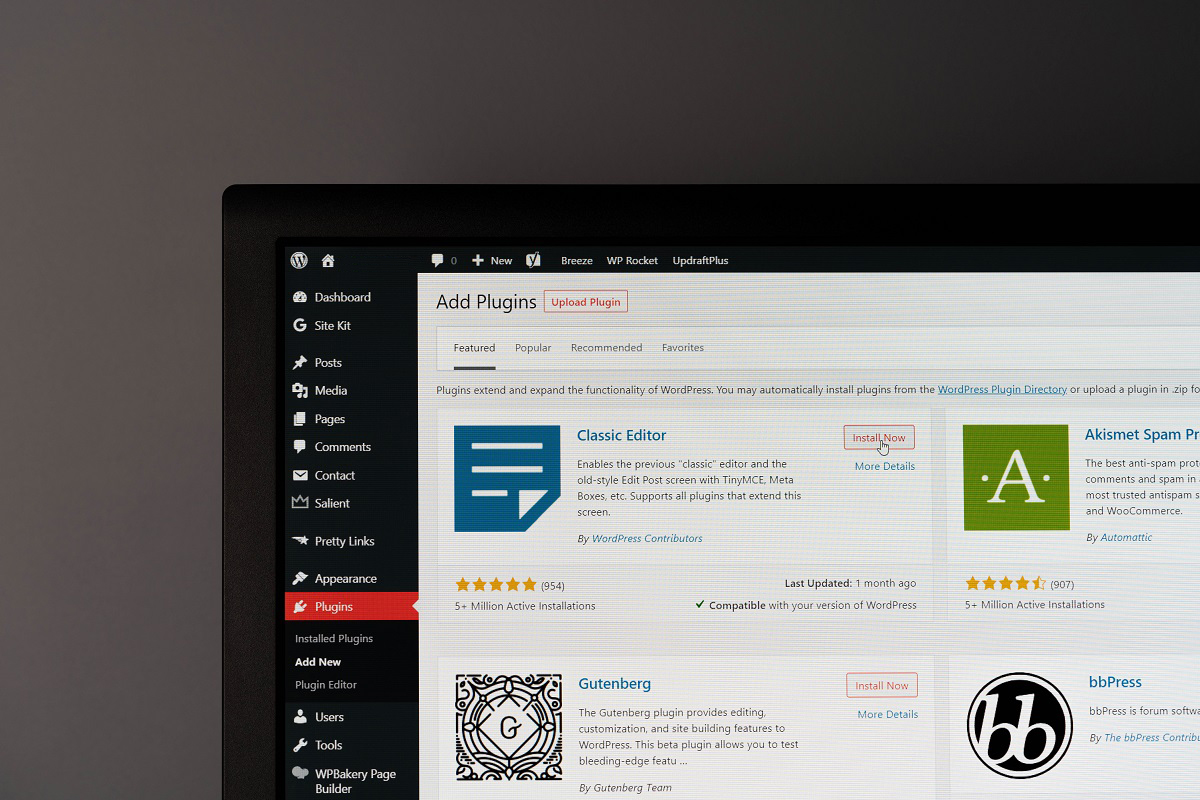 In terms of the kind of structures that may be created, Popup Maker provides a great deal of versatility. You are able to design a variety of notices in addition to opt-in forms, such as notification boxes, video lightboxes, and cookie notices.
This plugin's interaction with WooCommerce is one of its most appealing features since it enables you to target visitors based on the goods in their shopping carts, purchase data, and other information.
The absence of a visual editor in this plugin, on the other hand, makes it more difficult to work with.
You don't have to pay anything to use Popup Maker, but if you want additional features, you can buy individual extensions beginning at $35 apiece or subscribe to the whole extension bundle for $16 per month.
Popups offer targeting options that are exclusive to WordPress. These options make use of AND/OR rules and criteria such as page, referrer, user activity, and logged-in status, as well as the device.
There are several different options available for triggers, some of which include specific page objects, exit intent, scroll depth, and timing.
The setting for such integrations must be done using AJAX, however, Popups is compatible with a huge variety of form plugins.
You may download this plugin for free, but if you want access to more features, you can purchase a license for a single site for $39 here.
The requirements of digital agencies, website owners, and online marketers were taken into consideration throughout the development of Poptin, a free popup and form builder.
You will notice an increase in the number of people who sign up for your email list, a decrease in the number of people who abandon their shopping carts, and a rise in the number of people who engage with your content, as a result of the powerful conversion optimization features that it possesses.
It is not necessary for you to have any knowledge of coding in order to make use of the multiple popup and form templates that are provided in this application. These templates are fully responsive, and they can be configured as you like.
With the assistance of this plugin, you can quickly create a number of different types of popup windows, including widgets, bars, slide-ins, countdown popups, gamified popups, full-screen overlays, lightbox popups, and email forms all on your own.
You have the option of integrating a wide number of components, such as photographs, movies, icons, a countdown timer, discounts, and even custom CSS. These may all be included in your presentation.
The finest feature is that it is possible to link it with the customer relationship management (CRM) and emailing software that HubSpot offers in order to build a lead generation funnel that is completely seamless.
Poptin also offers a wide range of intelligent triggers and targeting rules, all of which are created to enhance a business's capacity to convert the most qualified leads and clients.
The free plan of Poptin already has many useful features and capabilities, like analytics, A/B testing, an exit-intent trigger, an endless number of popups and forms, and more.
If you want access to extra services that are regarded as being on a higher technological level, you always have the option to subscribe to one of its premium plans, which start at just $25 per month in price.
OptinMonster should be recognized for being one of the pioneers in the marketing business who was responsible for popularizing popup forms.
The capability of being able to drag and drop items makes its use very simple and straightforward. You have the choice of utilizing one of the several pre-built templates, or you may construct your very own popup from the bottom up.
Canvas is a feature of their product that enables customers to build any sort of popup—not just forms—on their websites by making use of custom HTML/CSS and shortcodes generated by WordPress.
This capability is not limited to the generation of forms.
Small Success is an extra one-of-a-kind feature that gives you the ability to show a variety of offers to those who have already converted on one of your popups.
This can be done by importing a list of folks who have already converted. This eliminates the possibility of upsetting visitors to your website by showing forms for which they have already provided their information.
You will have access to a wide variety of triggers, such as time spent on a page, user inactivity, and clicks, as well as numerous additional targeting options, such as new user versus returning user, cookie, geolocation, device, AdBlock usage, and more.
You will also have access to a wide variety of targeting options.
The most notable drawback associated with making use of this plugin is the absence of a free version that can be downloaded.
Plans start at $9 per month, but if you want to use more complex features like A/B testing and exit intent, you'll need to subscribe to a higher tier of service.
Sumo is not simply a popup form builder; it has a great deal of other functionality to offer as well.
In addition to assisting you with the development of your email list, this plugin assists with social networking, link building, and site statistics. It is also beneficial to the growth of the site.
With the aid of the app's List Builder component, which is one of its modules, you are able to create popups for your website.
You can configure your popups to show based on the traffic source or on a number of other triggers, such as clicks, time spent on the page, scroll depth, and exit intent, among other things.
Although a free version of this plugin is available, there is only one template that can be used with the free tier. If you want to get rid of the Sumo branding, you will need to switch to a paid plan.
When compared to other popup plugins, Sumo's paid subscriptions start at $29 per month, which positions it near the pricier end of the pricing scale.
What To Keep An Eye Out For With Popup Plugins
The ability to modify the plugin, screen display areas, and built-in statistics are only some of the functionality that is accessible in popup plugins. However, the targeting and trigger choices are the most important features to watch out for.
The phrase "targeting" might refer to either the area on your website where the popup will appear or the visitors to whom it will be presented.
The use of popups is an efficient method for targeting customers in a variety of different ways, such as on a per-page basis, based on geolocation, device kind, and source of traffic.
For the popup to appear, the user must first complete a series of steps before it can be seen. These occurrences are referred to be triggers.
The page that is currently being seen, the scroll depth, the number of clicks, the length of time spent on the page, and the intention to exit the page are all examples of parameters that are commonly utilized for triggers.
It's possible that the addition of a few popup forms to your website developed using WordPress might help improve your capacity to gather leads from that platform.
A quick search on Google indicates that there is a large selection of software from which to choose.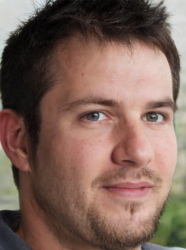 Latest posts by Ollie Wilson
(see all)