Whether you are a pro at using WordPress for your business or blog, or you are just starting out, you may not be aware of just how important comments are to the functionality of your site.
Comments on your posts are one of the easiest ways for customers or viewers to communicate their wants and needs to you, and through these, you can get a better idea about what they think of your product or service.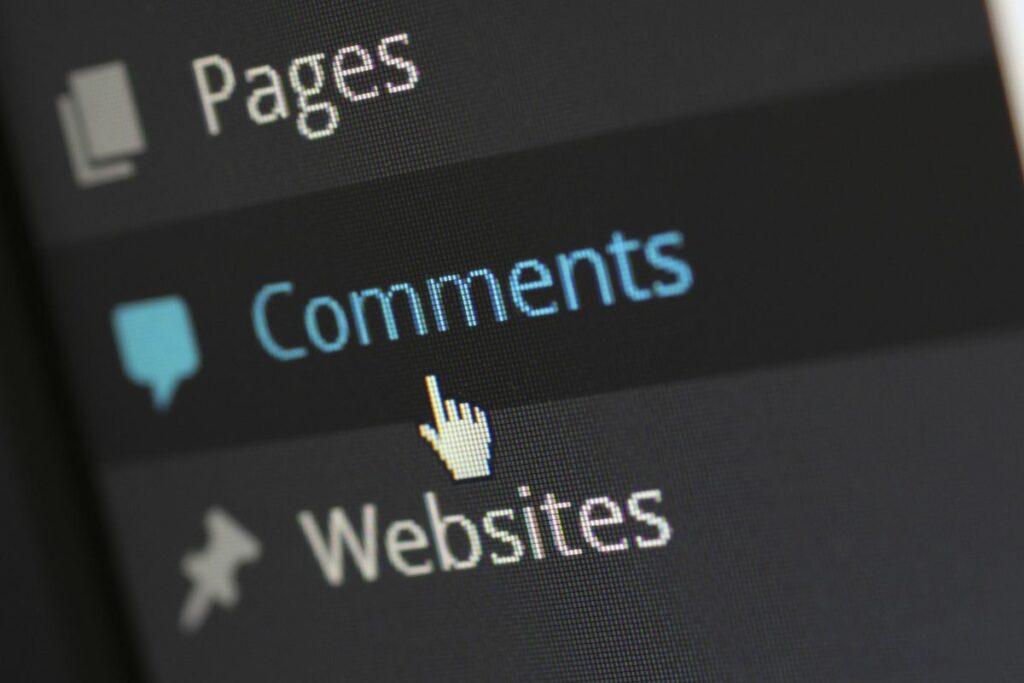 While WordPress has its own default comment system that is available to everyone who uses its service, the official WordPress commenting system's functionality may be extended with the use of a comment plugin, which adds new features.
Because of these capabilities, site visitors will have the opportunity to engage with the content of your blog post in creative and unique ways.
When utilizing the basic commenting system that comes with WordPress, for example, users are unable to vote on or rate other comments, publish answers on social media, or receive speedy notifications of the reactions of other users.
While these seem like small things, having these features on your site will boost interaction and make people stay on your page longer.
There is an endless amount of comment plugins for WordPress out there, so choosing the right one for your needs may seem a bit overwhelming. That's why we have made this list of the top 6 comment plugins to use on your website.
Let's get on with the list!
For a plugin with a modern look and little impact on the speed that your web pages load, you can't go wrong with choosing wpDiscuz. These two factors are what have caused this plugin to be the most popular choice for many people.
In addition to the general speed it offers, it makes use of a model known as "lazy loading," which means that it does not activate until the user navigates to the proper section of the page on which it is being displayed.
Because it makes it easy for users of the site to comment on material that has been published on compatible platforms, wpDiscuz is a wonderful solution for expanding the amount of user interaction that already exists.
WordPress.com, Twitter, and Facebook are some examples of websites that this plugin is compatible with.
When a visitor writes a comment on your website, they are given the choice to enable real-time reaction notifications as well as the opportunity to rate other visitors' comments, both of which encourage them to return to the conversation that is happening on your website.
The inline questions and feedback tool is a brand-new capability that gives authors the ability to ask questions to the readers in the main body of a post.
Readers can respond to the questions that are posed to them in this space, which is more convenient for them as it means that they don't have to scroll all the way to the bottom of the page.
This not only makes the experience of reading more engaging but also makes it simpler for readers to contribute their comments, which is a double win.
Pros
Doesn't compromise on speed– thanks to the lazy loading feature and the boosted core, this plugin won't slow down your site
Integrated with social media – the key to getting noticed is to be consistent and present across multiple sites. This plugin is compatible with many social media's for this reason
Custom layouts – design the perfect unique comment section to work best with your site
Cons
A bit pricy – while the basic package is free, to get the extra features you have to pay an added cost, which is a bit more expensive than some of the others on this list
One of the most well-known and widely used comment plugins for WordPress is called Disqus.
It has capabilities that go beyond those of WordPress, and because it uses APIs that were built in-house and can be integrated with a wide range of other systems.
It was developed by the same company that created WordPress, so it works perfectly with this service.
With the help of the Disqus Conditional Load plugin, you will have the ability to integrate Disqus into your website so that it can function in place of the commenting system that is pre-installed with WordPress.
Because of this integration, you don't have to worry about the plugin slowing down your website.
Site visitors can immediately log in using their social network accounts, such as Facebook and Twitter, or they can easily build a Disqus account of their own, where they will be able to read a history of their comments.
Your site visitors have the option to swiftly log in using their social media accounts.
Users also have the option to subscribe to get email alerts anytime a response is posted. Whenever there is a new answer, users will be notified by email.
Pros
Spam filtering – normally to get this you would need to use a second plugin, but Disqus does this for you in their program
Performace heavy – this plugin was designed with performance in mind, and will not slow down the speed of your site when you use it
Integrates with email and social media – this allows your commenters to interact with your site actress multiple sites, as well as get an email notification if their comment is replied to, which will bring them back to your site
Cons
Needs a login or registration – if a viewer doe snot log in using social media, then they will have to register with Disqus to leave a comment
A bit difficult to use – for a commenter who is used to the standard WordPress comment layout, it may be a bit hard to use
When you utilize Thrive Comments on your website, the area where users leave comments has the potential to become a focal point for engagement within the community.
Because the website offers users several choices for comment sorting and filtering, site visitors can swiftly participate in conversations with one another.
Users of Thrive no longer have to browse for a long time through lengthy threads to post a remark since Thrive provides two "Leave a comment" buttons at the top and bottom of the comment feed.
If you decide that you do not like Thrive Comments, you can switch back at any moment to the original WordPress comments, and your comments will not be lost in the process. Thrive Comments is a free plugin which is another bonus.
Pros
Upvotes and downvotes – this simple interaction allows users to very quickly and easily express how they feel about a particular comment. This is an excellent way to get quick options about a product or service, as commenters can essentially say "yes" or "no" to the idea
Can post from many social media – this cross-platform interaction will get more people involved in the conversation
Subscription options – for a small fee, you are able to add even more features to this comment plugin. The free version is very good though, so you may not feel like to need the extra paid-for features
Cons
Can slow down your page – despite having lazy load features, this plugin can still slow down your page a little, which may be a bit, annoying viewers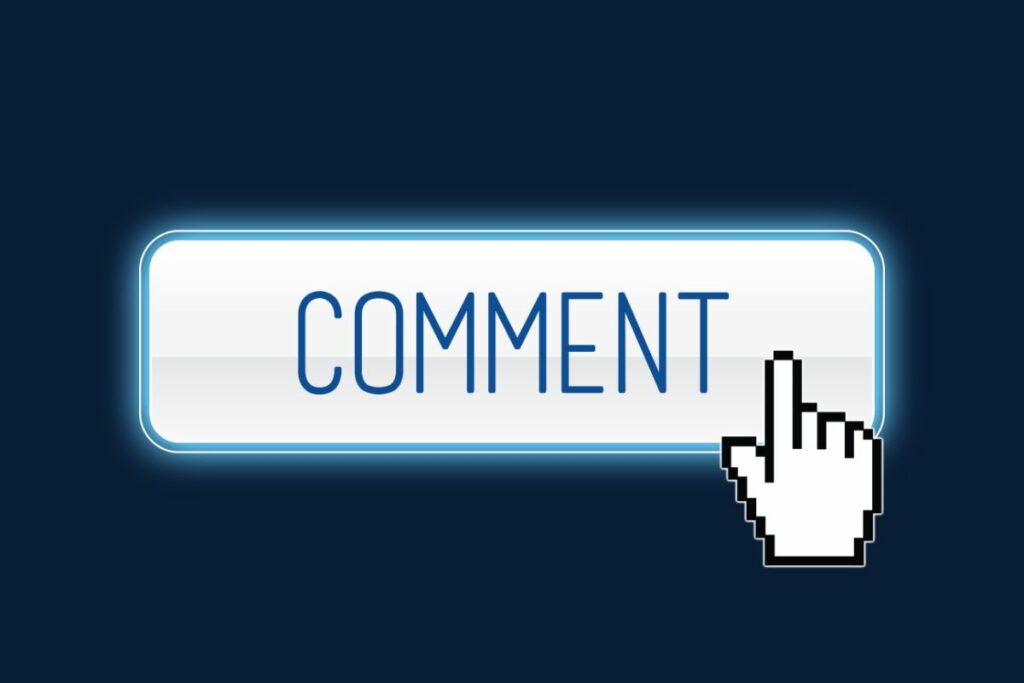 Facebook is one of the most popular social media sites out there, with around 3 billion people making use of the site.
It is likely that the majority of individuals who go to your website already have accounts and are accustomed to the user interface of the website.
Because of this, it makes perfect sense to include this well-known option on your website in order to put users at ease and encourage them to participate more actively.
Because they are receiving notifications from Facebook, users are also more likely to share your material on their own feeds and to keep participating in the conversation even after the alerts have been sent.
Installing the plugin Facebook Comments for WordPress, which was built by WpDevArt, will allow you to show comments that have been left on Facebook on your website powered by WordPress.
You also have the opportunity to modify this part's color scheme, backdrop color, and placement, in addition to adding motion effects, so that it is with your similar to your brand and is recognizable to users. This will also boost engagement.
Pros
Gets you more viewers from Facebook – this plugin drivers traffic to your website from Facebook, which may mean even more people will be aware of your site
Customization options – you are able to customize the plugin so that it matches the theme and style of your website and brand
Cons
Comments stored on Facebook – Rather than storing your comment on your site, they are kept on Facebook instead, which may make finding them a bit more difficult
The GraphComments plugin is a clever piece of software that assists in the management and enhancement of the functionality of the comments section of your website.
It has a one-of-a-kind graphical user interface that is known as Bubble Flow, and it transforms the section of the website where users write comments into a forum where users may like, respond, and reply to each individual remark in addition to browsing through the conversation thread.
An algorithm places the discussions and replies that are most relevant at the top of the page, while the least relevant ones are shown at the bottom of the page.
The owners of the site may also make use of a widget to showcase recent chats, the most engaging discussions, or the most heated fights on the homepage of the website.
Users who wish to comment have the option of either creating a new account or signing in using the credentials they already have with Facebook, Twitter, or Google+.
Users will be able to begin commenting, accumulating upvotes, and earning badges as soon as they have successfully logged in.
They are able to style text, embed photographs, GIFs, videos, and emojis into their comments, share a whole discussion thread on their social networks or via a unique link provided by the URL shortener on Yak.li, and they have access to a wide variety of other possibilities.
Pros
Shows relevant comments at the cop – this is very useful as it means that viewers won't have to read every comment to find a relevant piece of information
Many react features – commenters can like, reply, and react to other people's comments, boosting interaction
Can add a lot to their comments – people's comments won't be limited to words, they can also add Gifs, emojis, photos, and much more. This may make people want to comment on their reactions more, as it can be done in a quick and concise way
Cons
Pricy – for a lot of the features, you need to be subscribed to the monthly plan, which can be pretty expensive
The Jetpack plugin, which is an add-on for bulk modules, provides more than twenty different functionalities, and commenting is only one of them.
Because you have the ability to pick and choose what will be installed, this is a good option to explore if you are seeking to build your WordPress site in a variety of different ways.
This plugin enables users to keep all of their comments and information about visitors within their WordPress database, ensuring that everything is arranged in an orderly fashion and can be accessed from a single area.
The visitors who go to a website have the option of having a hassle-free time by checking in as a guest, or they could speed up the process even further by logging in using their social networking accounts.
Your site visitors have the option of subscribing to response notification emails regardless of the option they select, and you can rest easy knowing that Jetpack filters spam on top of its other features.
Pros
Easy to customize – you can make this comment plugin look exactly how you want it to
SEO features – this, along with the customization, security, and visitor engagement, will keep people on your site longer, as well as keep bringing them back to your site
Often updated – this plugin is constantly being updated, so you can expect many new features in the future
Cons
Slows down your site – while all of the features are excellent because there are so many it can slow down your site
Why And When You Should Use A Comment Plugin
If you utilize a comment plugin for WordPress, you can get a lot more information and features that are not possible by just using the basic WordPress comment features.
Here are a few reasons why you should use a comment plugin.
Gives You More Customization Options
The commenting system that is pre-installed with WordPress has a number of settings that may be changed to suit your needs. For example, you have the power to control the number of comments that are shown on each individual page.
You may get a better level of control over the overall look and feel of your comments section by utilizing a plugin that provides a variety of modification options. For example, you might use the plugin to define a color scheme or adjust the text formatting.
Can Be Cross Platform With Other Social Media
Users who are not actively viewing your website are unable to make comments using the main WordPress commenting system.
You have the option of modifying settings to limit commenting access to only those visitors to your website who are presently logged in.
People can leave comments on your articles using supported websites like Facebook, Twitter, and WordPress thanks to the availability of a variety of comment plugins for WordPress.
Because of this, the experience that the user has on your website may be enhanced, as may the possibility that the user will comment on your website and read the comments made by other users.
The best comment plugins for WordPress are those that borrow functionality from social networking sites like Facebook and Reddit and enable users to like or upvote the comments left by other users.
If the plugin supports this capability, users will be able to submit photographs and videos along with their comments and share them on other social networking sites.
This might result in an increase in the number of time users spend on the website.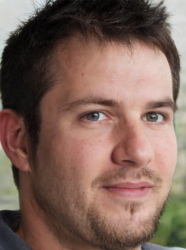 Latest posts by Ollie Wilson
(see all)