Choosing the right title is such an important part of creating and writing your blog.
The title you choose can really make or break your whole blog, and it usually has a large impact on the traffic your page gets.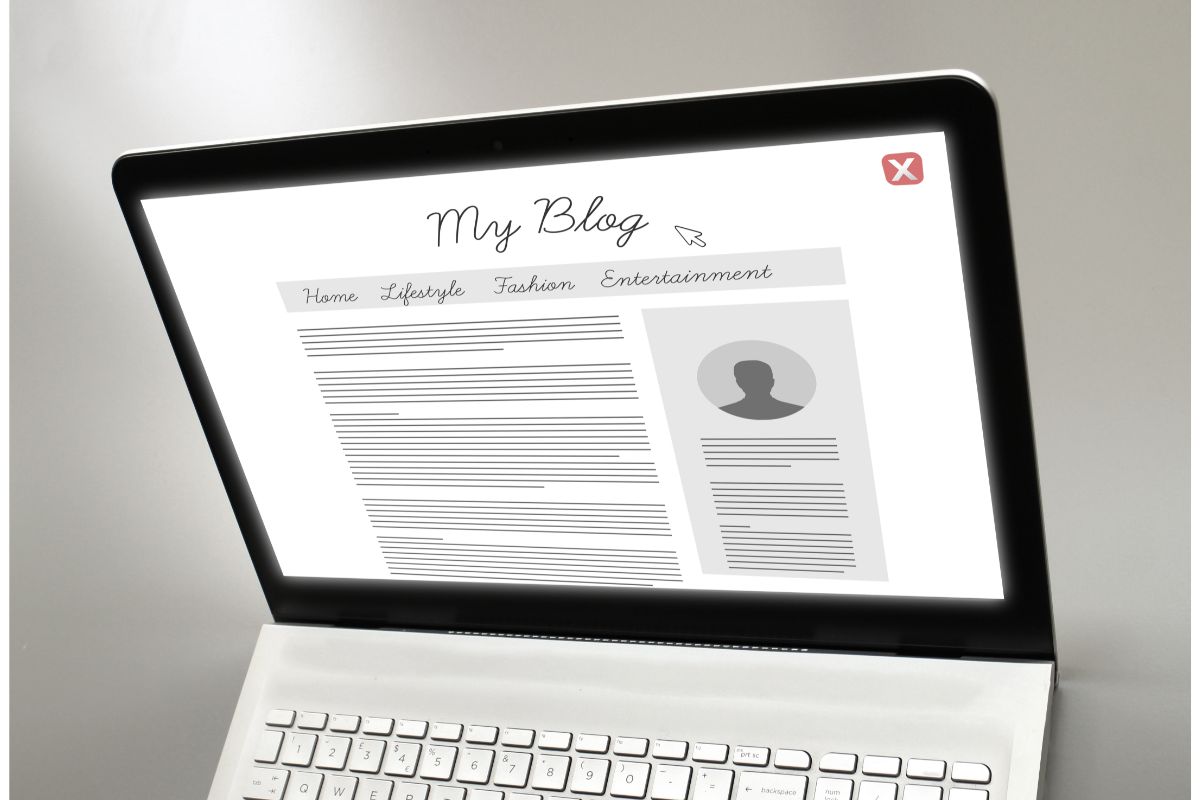 The title of your blog is going to get more screen time than the actual post.
Most people are more likely to read the title and move on if it doesn't grip them, so you need to make sure that it's eye-catching and interesting enough to make people read on.
But how do you come up with a good title? What tricks can help you reel your readers in?
Well, there are a few different things you can do, and we are here to help you.
In this article, we'll be going over some of the best tips and tricks to create a killer blog post title, as well as 9 examples that will increase your click-through rate (CTR)!
Creating Killer Blog Post Titles
Having a good blog title really increases your CTR and can spike your site's traffic.
With more people visiting your page, your reach will be better and your page will be more likely to be higher on the search engines.
Everyone wants to be on the first page of Google, but you can't simply make a page and expect to find it on there.
You need to make sure you have good keywords, and good SEO and you need to optimise your blog so it will stand out among the one hundred others of the same style.
If you're really struggling, you can find software that can autogenerate blog titles for you that are based on your text.
They are usually designed to optimise your CTR, but you'll have to do some research of your own into that!
In this article, we will be showing you how to create a killer blog title in a more organic and original way.
What Is CTR?
Firstly, it's important you understand what CTR is. This phrase will pop up a lot in this article, so it's better to get an understanding of it now before we go any further.
CTR, or click-through rate, is basically the ratio of users/people who click on a specific link to the total number of users/people who view an email, advertisement, or page.
CTR is commonly used to measure the success or failure of an online advertising or marketing campaign. It also measures the success of an online content campaign.
If you have good CTR it means you have good traffic coming through your website, and that's what you want in order to appear higher on the search engine results.
Understanding Different Types Of Blogs
Before you consider making your blog title, it's good to get to grips with and understand the different types of blogs and what they are likely to contain.
The most common types of blog posts are as follows:
How To
Question
Mistakes, Fixes, Errors
Listicles
Versus
Ultimate Guide
Increase, Boost, Grow
Keyword Triggers
Where, What, Why
Whenever you read a blog, you are very likely reading it in one of these 9 formats.
Some of these blog types are easy to understand just from the name (like How To) whereas others may be a bit more complicated at first glance.
Once you understand the art of blog writing though and you know the blog types by heart, writing them becomes a skill that will really help you in creating optimal blog posts that will help you compete against other, similar blogs.
These title and blog types help you will your CTR (click-through rate) and can heavily increase traffic coming into your blog.
9 Types of Articles For Creating Killer Post Titles
Now you have a better idea of what CTR is and the different styles of blog posts, we're going to give you a run down and explanation of each.
Knowing as much information about the types of blog posts will help you in the long run with your blog, and vastly improve your CTR.
If you use the tips we provide about each type of blog, you'll be helping yourself and your blog out dramatically! Let's get started!
1. 'How To' Blog Titles
Starting off with one of the most well-known types, you've probably come across a lot of "How To" blogs in your time on the internet!
People are always looking for easy and straightforward instructions when they are trying to learn how to do something, and usually, when they go to google they will type "how to…" followed by their desired subject to find out how to do it.
You want your blog post to be a valuable resource for your readers. Having "How To" blog posts is a surefire way to do that.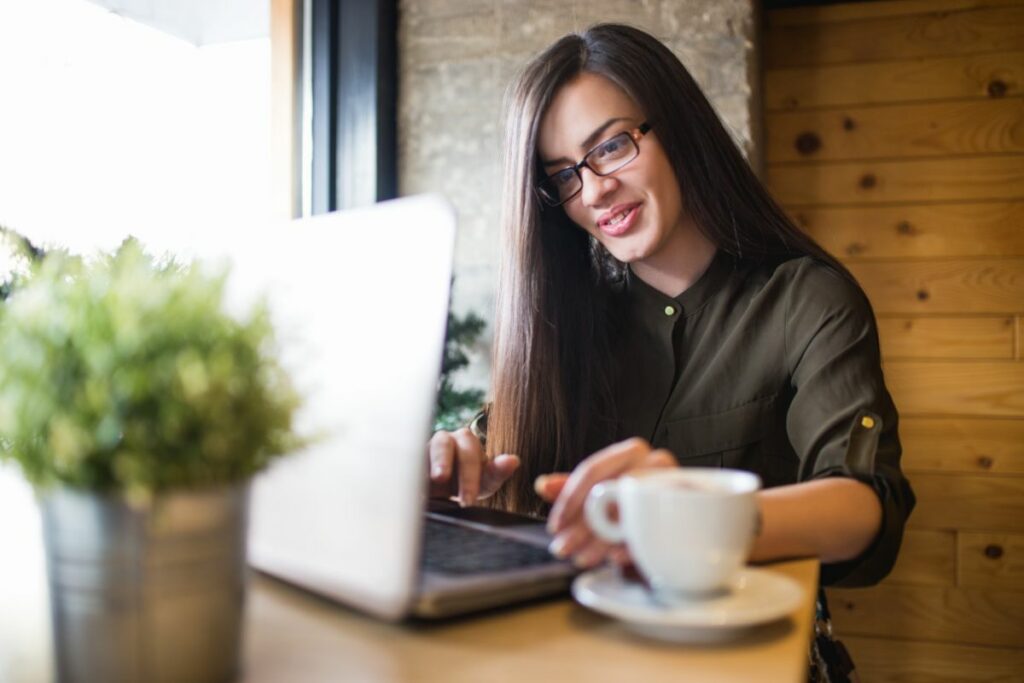 If your readers know they can learn something quickly and easily from reading your blog, the CTR is likely to increase and you're more likely to get repeated views of the blog post.
The main goal of a "How To" blog is to educate your reader on the chosen topic.
These types of blogs teach the readers how to accomplish specific tasks in a simple and straightforward way.
"How To" blogs can range from almost anything, be it a new skill or something even more simple like "how to add an image to Microsoft Word."
If you can instruct your readers on how to accomplish the desired task, it can be turned into a "How To" article.
Always put "How To" in the blog title
If possible, add a bonus bit of information in the title, such as "How To Create A Killer Blog Post Title (9 Easy Examples To Increase CTR)
Have the goal defined in the title
If possible, define the process in the title too
2. 'Question' Blog Titles
Just like people are always scouring the internet for answers on how to do something, Google is a mega hub for random questions.
Question Blog posts are articles that always ask a question in the title, followed by a body of text that answers that question (if it can!) and keeps the reader informed throughout the post.
Some questions don't have a definitive yes or no answer, so Question Blogs allow the author and reader to explore the different angles of the question.
If you can answer the question directly though, this is always a good angle to go with.
People like their questions to be answered as straight and to the point as they can be.
Lots of people feel really unsatisfied if they come away from an article or post and they are still left with unanswered questions.
If you really can't answer the question though, get creative!
You can still inform them about their question and leave them feeling satisfied by the end of the post.
If the question can be answered with alternatives, do that. If the question has a few different answers, give them all the points of view.
If the question has theories rather than a definitive answer, talk about the theories!
Research your questions on Google. (This will help with your own blog post title!)
Keep the question short and to the point, don't make it long!
Ask the question in a conversational way. This keeps it informal and allows the chance for readers to have an open discussion.
Keep the question open-ended.
3. 'Mistakes, Fixes, Errors' Blog Titles
It's in our human nature to make mistakes. It's what we do after we've made the mistake or error that defines us.
Lots of people come to the internet to find out methods and ways they can fix their mistakes, especially when they lack the correct information in understanding how to fix them.
'Mistakes, Fixes and Errors' blog posts usually aim to prevent the mistakes or errors from ever occurring in the first place.
You could come across a blog title like this for example '10 Ways Not To Ride A Bike", or "Fixing A Car: 10 Mistakes To Avoid".
These articles are sort of like "How To" articles, but they are a bit more catered to avoiding disaster and explaining caution to the reader.
Lots of people find these types of blog posts to be very helpful if they are written correctly.
Use the words 'help', 'mistakes', and/or 'fixes' in the title.
Keep it simple and write how your reader speaks, don't talk down to your readers!
'Mistakes, Fixes and Errors' blog posts are great for adding guides.
Give an example of the mistake or error in the title. You want to hook the readers in from the title alone!
4. 'Listicles' Blog Titles
Listicles are an extremely popular form of blog post that readers absolutely love.
A Listicle is a short-form of blog post that uses lists as its main structure and themes.
Listicles are usually numbered, with each of the subjects of the numbers being its own subheading.
When you come across an article with a title like "Top 5 Places To Visit In Italy" it's usually a form of a listicle.
When it comes to writing a listicle, you want to keep them short and to the point.
They aren't usually more than 1,000 words in length. Listicles are great for readers who just want something quick and easy to read, while also getting the information they are after.
Another great thing about listicles is that they have a positive psychological effect on the reader.
Seeing the numbers of each of the listed items within the article, they get a sense of how long the article is actually going to be.
It also gives the reader a sense of roughly how much time they will be spending on the post and how much information they are likely to receive.
Number your listicles. This helps in keeping the readers engaged.
Don't make the numbers or the list too long. Listicles are popular because they are short and sweet.
Though you might think to have an even number of items in your listicles, go for an odd number instead. It helps in keeping the readers engaged.
If possible, include a bonus bit of information in your title to hook readers in more.
5. 'Versus' Blog Titles
Everyone loves a good comparison blog post or article, especially if you're trying to decide between two items to buy.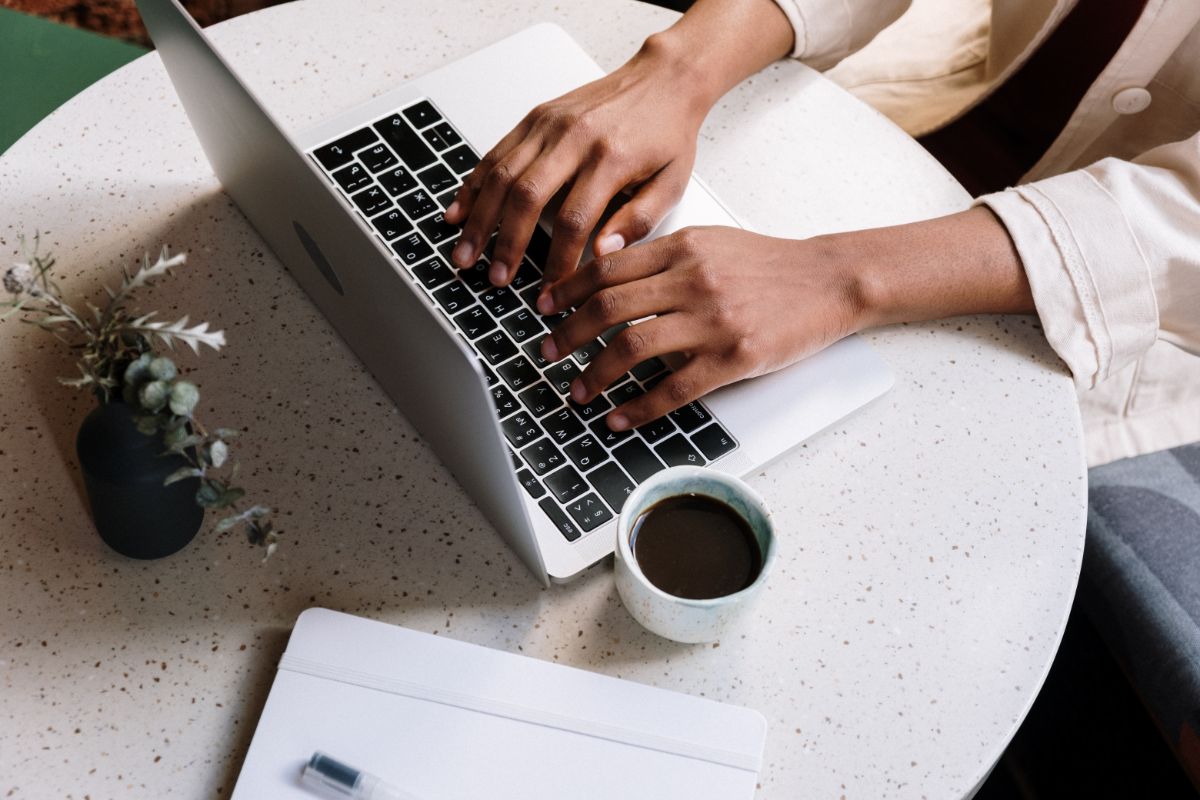 A popular example of a 'versus' blog is something like "iPhone Vs Samsung: Which Phone Is Best?"
These blog types are great because they only focus on two items and will give you all the most important information about both.
They take the first item and then compare it with the second, offering the reader a chance to decide which they prefer.
Sometimes, 'Versus' blogs can tell you things about the items you might not have realized or considered prior to reading the article.
People are always looking to buy things and they love reviews. In a way, 'Versus' blog posts are giant reviews between two items.
We all do a lot of online shopping in this day and age and someone outside of yourself pointing out all the relevant information, specs, and facts can help you make the best decision.
Include 'vs.' in your title. You want people to know that it's a 'Versus' blog post straight off the bat.
Try to incorporate a question into the title, e.g. "iPhone Vs. Samsung: Which Phone Is Best?"
Keep the items/topics similar. If you are doing a 'Versus' about two things that have no similarities, it's pointless. Make sure the two items you choose are similar enough that the average reader needs clarification on the differences.
If you have room, include an 'ultimate guide' in the title.
6. "Ultimate Guide" Blog Titles
Following on from the 'Versus' Blog type, let's talk about 'Ultimate Guides'.
Ultimate Guides are one of the largest blog formats. If they were reformatted, some of them could quite literally be published as small books!
The 'Ultimate Guide' blogs are considered to be high resourceful, long-form articles that tell you pretty much everything you need to know about a certain subject or topic.
They are absolutely filled to the brim with a very long list of tools, tricks, and tips regarding the chosen topic and by the time you've finished reading them, you'll be a pro in whatever field it is.
They can get very, very lengthy though, depending on the chosen topic or subject.
'Ultimate Guide' blog posts are not casual like listicles and sometimes you might need to read them in more than one sitting.
But the good 'Ultimate Guides' will teach you all you need to know about whatever they are about.
The subject matter is thoroughly researched and written in a way that makes them easy to understand.
Always include the phrase 'Ultimate Guide' in the blog title.
You can use lists in this blog style, especially if you have a higher number of things to talk about.
Using words like 'fix' or 'help' in the title can help in reeling readers in.
Use the word 'the' towards the beginning of the title.
7. 'Increase, Boost, Grow' Blog Titles
If you work for a business or a small company, or even if you're a student, 'Increase, Boost, Grow' blogs should be of interest to you!
This format of blog post is designed for building a business and learning how to grow.
It teaches the reader how to maximise their growth and boost their skills and knowledge.
If you're looking to optimise a certain skill or topic, the 'Increase, Boost, Grow' blogs will become some of your strongest allies!
These types of blogs will show the reader how to maximise their knowledge, growth, and tools in the most efficient and effective ways.
Include words such as "easy", "simple" and "fast" at the beginning of your blog title.
Add tips at the end of the title.
Use words like "increase", "boost" and "grow" in your title. These are called action words.
To make your reader feel like you're talking to them personally, use words like "your" in the blog title.
8. 'Keyword Triggers' Blog Titles
Keywords are a massively important part of any blog. Using the right keywords in your blog can help with your CTR and SEO, making your blog appear in a better position on the search engines.
Keyword trigger blog titles are article titles that begin with either your first or second primary keyword for whatever the topic of choice is.
Beginning the blog title with one of these primary keywords triggers the search engines and puts your blog post in a better, more discoverable position that will increase the traffic to your blog.
With this blog type, it's not so much about the body of text, it's more about the title itself.
Use your keyword at the beginning or front of your blog post title.
If you want to incorporate the search engine function of "recent searches" add the year to the blog title.
If you cant put the primary keyword at the front of the article, keep it as close to the beginning as you possibly can. Restructure the title to cater to the keyword.
Use short primary keywords for the blog title.
9. 'Where, What, Why' Blog Titles
And finally, we have the 'Where, What, Why' blog types.
These styles of blog posts are popular with readers because they answer queries and questions with locations, be it geographically, metaphorically, or digitally.
If you're looking for something in a specific location, the 'Where What, Why' blogs are the perfect place for you to find the right answers.
These blog types are very specific in their subjects and topics and provide the reader with the right information needed for any 'Where What, or Why' question they might have.
The format of the blog title doesn't need to be a question.
Keep yes or no questions restricted from this blog post format.
Whatever question you are asking, make sure you have a goal for it already in mind.
Ask your question and then offer an imaginative and inciting solution in the title.
Conclusion
So now that you have a really good idea of the different types of popular blog types, you can cater your blog post titles accordingly.
Coming up with a killer blog post title that will also optimise your SEO and increase your CTR is crucial, so don't be afraid to spend a good bit of time working out the appropriate title.
Do some research into blog title examples and follow all the tips and tricks we've provided you with here to really optimise your chances of being higher up on the search engines.
Having your article planned out and following a set format like one of the article types above will increase your reach and help you get better traffic into your blog posts.
And remember, you want to reel your readers in. The blog post title is the very first thing they are going to see when they click on your post, so make sure it's catchy, to the point, and informative.
Use your imagination and marketing skills to come up with killer blog post titles that will convince any and all readers that your blog post is the right place for them to be!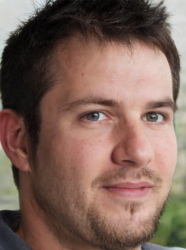 Latest posts by Ollie Wilson
(see all)