Owning a WordPress site is a gift that keeps on giving, and the number of free plugins available play an essential role on your website.
These plugins increase the functionality of your page and knowing which free plugins to use will give you the boost you need when you're just getting started!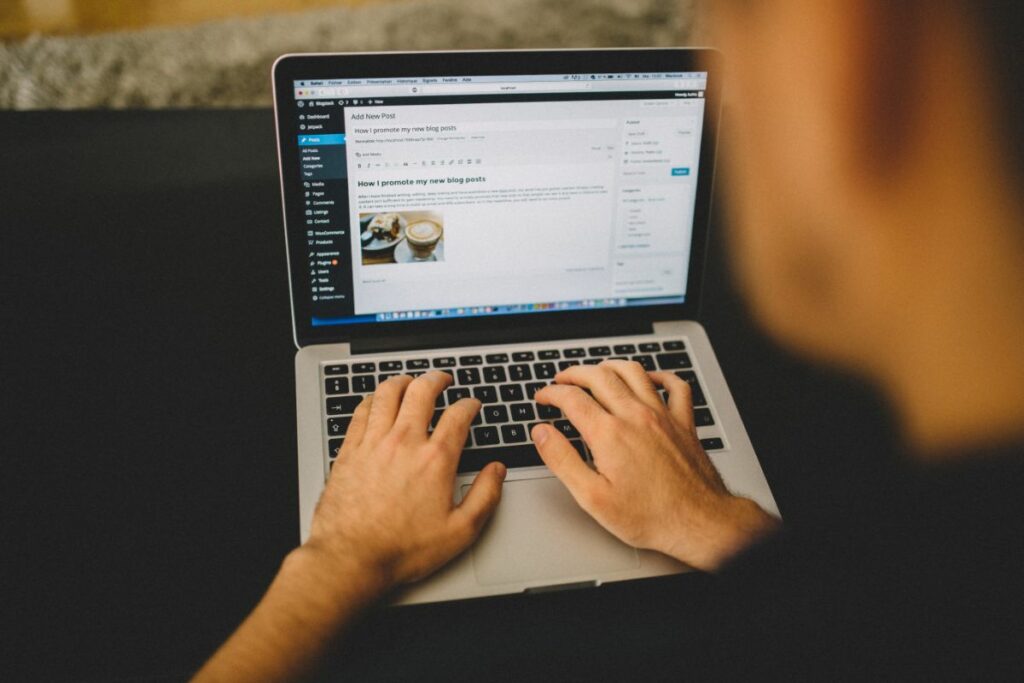 These plugins are what set WordPress aside from other sites, and there are thousands of plugins available that will take your site to the next level.
Read on for a summary of the best free WordPress plugins available!
Elementor is an incredibly useful plugin which will help to build your website quickly and effectively. It is a great way for you to create a complicated website design without having to understand how to use any code.
It is a drag-and-drop page builder which means that it is accessible and easy to use for everyone. It will let you create a responsive site tailored exactly to how you would want it.
With elementor, you have the freedom that you would want with your website, while not having the complications that come with it. You have the ability to change the fonts and font sizing, paddings, margins and many other things.
Elementor, as a free plugin, was launched in 2016 and so is relatively new to WordPress. Since its launch, it has been used on over 5 million different websites and it has a 4.8 star rating.
It is a game changing plugin for WordPress and the strongest available all-rounder!
It has some SEO tools built into the plugin, however, these are not the strongest. If you want to boost your site's google rankings, you should download an additional plugin just for this purpose.
Pros
Easy to use. You can make changes to your website without knowing a single line of code. This gives you the freedom to make your site what you want it to be.
Fantastic reviews. Everyone who has used Elementor has raved about it.
Cons
Limited SEO tools. This can negatively affect your popularity, however you can get separate plugins for this.
Rank Math is a great search engine optimization plugin which has shot to the top after only having been out for a short amount of time. This plugin makes something that people tend to struggle with, fun!
It makes optimizing your content a game where each of your posts is ranked from 0-100 in terms of search engine ranking.
It is very easy to use and allows you to customize your SEO settings and control which pages you want to appear on searches.
It allows you to measure and track your keyword rankings and see an SEO analysis that can help you to understand where your site is being seen.
Rank Math has a lot of complicated aspects to it so it can be quite difficult to use if you want to get the most from the plugin that it has to offer.
Pros
Analyze your keyword visibility. The program provides a detailed SEO analysis.
Allows you to customize your SEO settings,
Cons
Quite complicated to use. There are plenty of tutorials available but it can be complicated to use at times. 
WordPress is a very frequently hacked program, mainly because it is the most popular site platform around. This is why it is essential that you have optimum security to keep these security breaches at bay.
Wordfence is the best available security plugin around and it works wonders at protecting your site! The best thing about this plugin is that, once you have downloaded it, all you have to do is let it do its thing in the background!
Wordfence puts up a firewall that stops anyone else from logging in to your site. It also protects your site against other common attacks.
If you want to be more active in securing your site, you can do this by performing security scans on your site to ensure that it is protected against attacks.
This security plugin gives your site a two factor authentication, making it a lot harder for someone to hack into your site. It checks for themes, plugins and core files that might be corrupt, as well as SEO spam and bad URLs.
If there are any potential threats to your plugin, you will be notified of these.
Pros
Prevents hackers. It will stop anyone from signing into your account that shouldn't use two step authentication. 
Keeps security breaches at bay and notifies you of any security issues. 
Cons
Is not a full proof plan against security breaches, but it does a lot to protect you.
Optimole: Best Image Optimization
There are many different plugins for image optimization on WordPress. When compared to other plugins, Optimole works great.
It automatically works to optimize any images you have on your site while also making them take up less disk space without jeopardizing the quality of the images.
This means that you have optimized pictures at the same time as your site loading faster and less of your server resources being consumed.
The great thing about this plugin is that there is very little that you have to do. You can install the plugin and let the magic happen behind the scenes!
Image optimization will help the success of your site in many different ways, and putting a stop to a slow-loading site is one essential way that it will do so.
If you are on a site that is taking too long to load, you will leave the site so we want to keep down loading times to encourage people to stay on the site.
Pros
Decreases site loading time, encouraging people to stay on the site.
Maintain good quality images, meaning your site will look great!
Cons
Images can sometimes be resized incorrectly. This happens occasionally and so is not usually too much of a concern for users.
TranslatePress: Best For Multilingual Sites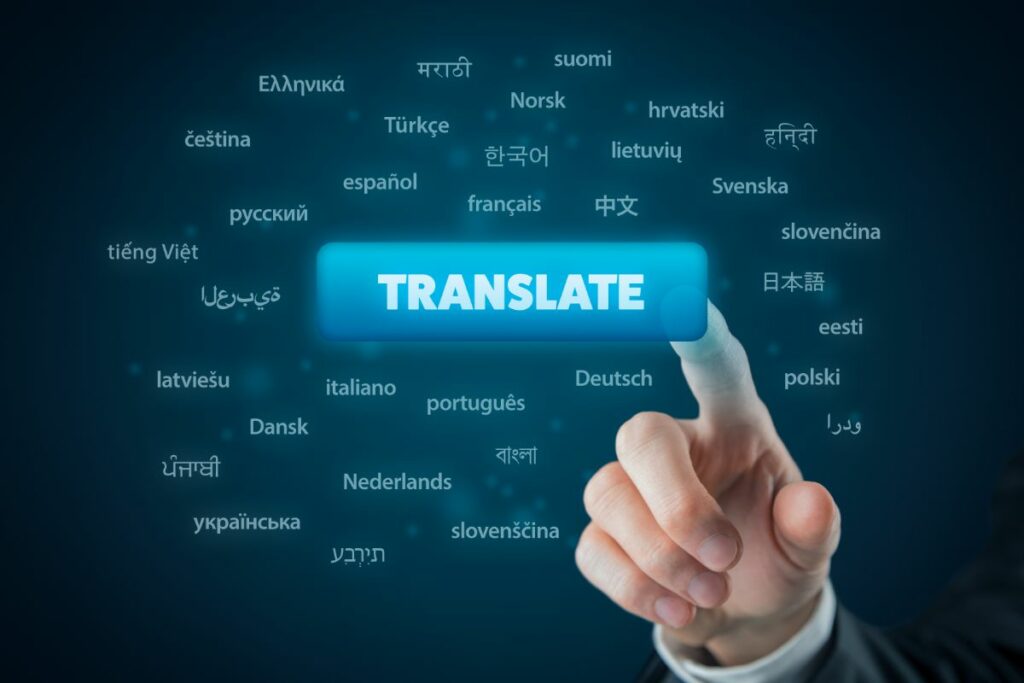 This plugin makes WordPress much more accessible to sites that are, or are hoping to be, multilingual. If you're looking to publish a translated version of your site, you will need a plugin to help you to translate your content.
TranslatePress is perfect for this. It is easy to use and therefore accessible to everyone.
It allows you to translate each piece of content, allowing you time to check over the accuracy of the translations and perform manual translations if you prefer. It integrates with Google Translate, which is a very accurate translation tool. 
This plugin is compatible for use with all of WordPress' themes and plugins and it will also translate any images. It will also allow you to insert language switch buttons on your page which means that people can switch between languages very easily.
Pros
Allows for both automatic and manual translations, encouraging accurate translation.
Compatible with Google Translate.
Compatible with all of WordPress' themes and plugins, making it very easy to use on your site.
Cons
Sometimes, the automatic translation may not be completely accurate and grammatically correct – you will need to check this voer to ensure accuracy.
It is important to link your site to social media, as it gives your site a boost in terms of extra promotion, as well as making it much easier for your readers to share content.
This plugin is a simple way of achieving this. It supports all of the most popular social media sites and allows you to put in quick and easy buttons for your users.
It also has following icons to social media, allowing you to promote your pages and gain likes and follows.
You have the ability to choose the style and design of your buttons, so they can fit in with the style of your site. You can also choose the size.
Pros
Allows you to attach your social media to your site, and makes it easier for your users to follow you and share your site.
Easy to use. You can tailor the plugin to fit your site style.
Cons
May not be compatible with all of the different social media platforms. It is compatible with all of the most popular social networking sites, though!
WPForms: Best Content Plugin
WPForms is a very important plugin which is commonly overlooked. There are not many ways on a site that your readers can contact you directly, which is why there is a large need for a contact form.
This is a modern take on a contact form, which requires minimal set up and has additional features that allow you to send out forms to your mailing list.
This has been proven to boost your site in many ways, as often users are not satisfied with simply having links to your social media pages. Often, they know that they are not very likely to get direct responses in this way.
This is why they like to see contact forms on the sites as it shows that direct contact with the readers is desired by the site. Your readers ultimately want to feel seen!
This plugin allows you to create forms for many different things. It is compatible with sites like PayPal and so allows you to make it easy for users to make payments or donations on your site.
Pros
Easy set up. Most of the set up is automatic but you can tweak the look and style where you want. 
Allows your readers direct contact with you. 
Cons
Ensure that you are following procedures if you have set up a payment form, payments should be protected.
This plugin may sound boring, as it relates to the server and browser optimizations. Caching is very important, though, and it will make your site faster.
It will do this by showing the same content to the users who visit your site more than once. It does this instead of reloading all the information each time.
This plugin is easy to use, even though it is doing fairly complicated things in the background.
Cache plugins that improve your page load time will, in turn, improve your SEO ranking. There really is no downside of downloading this plugin!
Pros
Does complicated work behind the scenes but is very easy to download and use!
Improves your SEO ranking by improving your page load time.
Cons
Seems like quite a boring addition, but it is very important and useful to your site!
UpdraftPlus: Best For Backing Up Your Site
It is a common problem with WordPress sites that you can lose your site when you attempt to restore it. This is usually caused because whatever backup plugin you are using assigns paywalls which you end up getting stuck behind.
UpdraftPlus is the most reliable backup plugin and you won't have this problem if you opt for it! With this plugin, you can very easily make backups of your site and restore them whenever you need to.
Not only can you make backups of your site yourself whenever you like, you can also set up backups that can happen automatically.
You can have your site stored on other sites such as Dropbox, which Updraft plus allows you to integrate with. If you install this plugin, you don't have to worry about losing your site!
Pros
Gives you a piece of mind in backing up your site.
Can organize automatic backups for your site so that it is always protected.
Cons
You will need to be able to save the backup somewhere, there are lots of options for this.
Things To Consider Before Installing A Plugin
Is It Needed?
Before you install a plugin, you should consider whether or not you actually need it. It may be used on other sites but not be critical for your site. You don't want to end up installing hundreds of plugins which you don't actually need!
There are lots of plugins out there that allow you to do things that you can do without the help of the plugin. Consider this before enlisting the help of these third-party plugins.
Consider Features
There are lots of plugins out there that promote themselves as a certain type of plugin, but also have other features available.
You should ensure that you are aware of all of the features in each plugin so that you don't have to install more than is necessary.
For instance, there may be a plugin that does 3 different things that you desire, allowing you to simply download the one plugin over 3 separate plugins.
When you are looking at the plugins, you should also consider the competing ones to ensure that you are downloading the preferred one for your site.
In order to do this, have a look at the customer reviews of the plugins, as well as the listed features. 
Compatibility
WordPress is updated every 6 months, so it is important to check whether your plugin will also be updated alongside wordpress.
If you are adding social media plugins to your site, you should also check whether the plugin is compatible with the social media sites that you are looking for.
Frequently Asked Questions
What Is A Plugin?
A plugin is a software application that improves or extends the functionality and features of a WordPress site. There are over 50,000 free plugins available from WordPress and so it is very difficult to choose which ones will work best with your site!
These plugins play a very important role in building successful websites as they give everyone the ability to build their site without having knowledge of coding.
How Do I Start A WordPress Blog?
It is very simple to start a WordPress blog. All you have to do is sign yourself up and create a site by following the guidance on the WordPress site. You will have to have a domain name in mind so that you can get started easily.
How Do I Install Plugins On My WordPress site?
In order to install plugins on your wordpress site you will need to go to plugins – add new. Here, you can search for whichever plugin you are looking for in the search bar.
You can either search using keywords, or you can search for the specific name of the plugin. Then, all you need to do is click install.
In the search bar, which is like an app store, you can have a look at the different plugins and their customer reviews. This is a good way to choose which plugin is best for you as you can read about other peoples experiences with the plugins.
Final Thoughts
There are hundreds of different free plugins available for WordPress users so it is important to understand what they have to offer.
Now you have an understanding of the best free plugins for your WordPress site you can work on improving your site and using WordPress' features to their highest ability!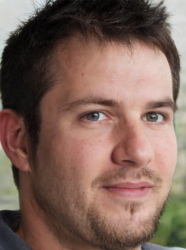 Latest posts by Ollie Wilson
(see all)