Are you interested in finding the most efficient SEO rank tracker tool for tracking the performance of keywords?
Using a piece of software that monitors the search engine results page is one way for you to keep track of where your website is in terms of search engine optimization (SEO).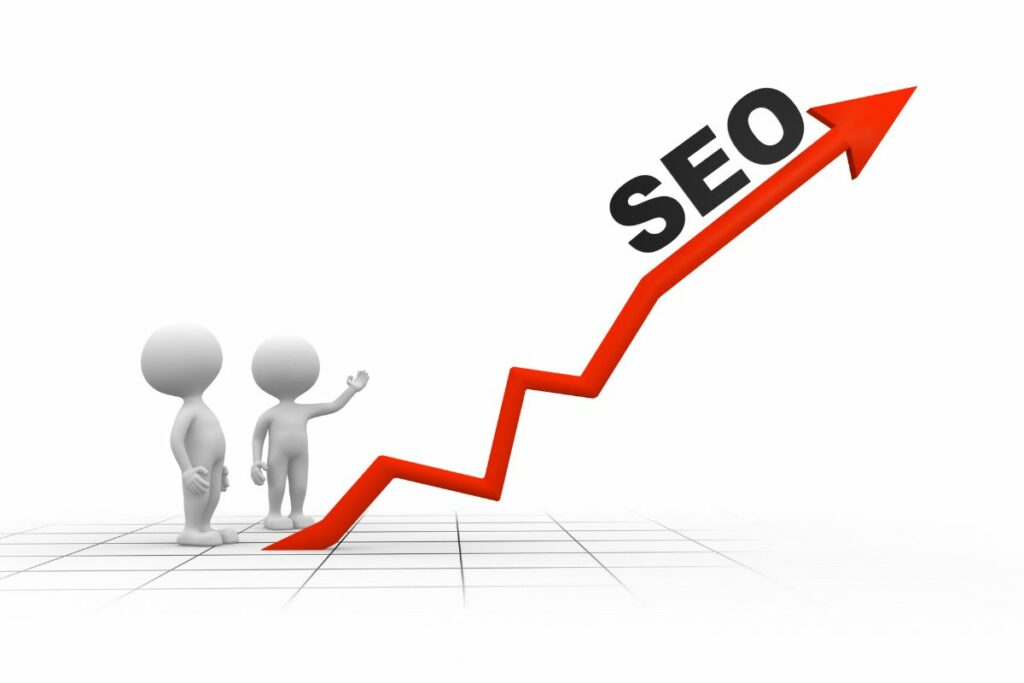 It exposes changes in keyword positions and gives you the ability to assess how these changes affect your business compared to how they affect your competitors.
A search engine results page (SERP) keyword tracking tool will be useful in ensuring that your SEO (search engine optimization) strategy is moving in the right direction.
Monitoring the keyword rankings on different pages of your website is one way to determine which components of your business are profitable.
Your SEO efforts are getting the right results if the rankings of your keywords are rising and if the volume of organic traffic that your website receives is expanding.
On the other hand, these search engine results page (SERP) tracking tools will let you know if there is a drop in the ranks of your keyword phrases.
Because of this, you will have the option to swiftly perform a repair, which will ensure that you do not lose any money from sales.
Another advantage of employing these tools is that they allow you to keep an eye on your competitors, so you can monitor how well they are doing in the rankings.
You will have the ability to observe the search keywords on which they are ranking, which will make it possible for you to uncover new keyword possibilities for your website.
In this piece, we will show you the very best SEO tracking tools for keyword tracking. These tools help track the positions of websites relative to keywords.
Here are the best SEO rank trackers for you to use in your business.
When it comes to tracking the rankings of your keywords, SEMrush is the most effective rank tracker tool that is currently accessible. It is a complete SEO toolkit, and a significant number of professionals in the field of digital marketing make use of it daily.
With the aid of the position monitoring tool that is provided by SEMRush, you can watch and monitor the growth of the keyword ranks that are associated with your website.
This tool also reveals which search keywords are included in the features of the SERP, such as the featured snippets, Google site links, or knowledge panel, amongst others.
By exposing the number of search words that occur in the top 3, 10, 20, and 100 places, SEMrush gives you a thorough overview of your results.
This can be done by clicking on the "Overview" tab. You even can observe how your rankings have fluctuated over time.
SEMrush also enables you to track the keywords that are being used by your rivals, which is another important application for the program.
You can add as many as ten URLs belonging to your competitors and monitor how well they do in search engines.
In addition, you can use SEMrush to do keyword research, identify backlink prospects, carry out an in-depth examination of your competition, locate sponsored keywords, track the effectiveness of your social media accounts, and do a lot more.
Visitors to the WPBeginner website are offered a free trial of SEMrush that lasts for thirty days. The cost of a subscription begins at $99.95 per month and goes up from there if you want to go premium.
The WordPress plugin MonsterInsights links u to Google Analytics, making this feature a lot easier to use while also giving you a lot more information.
It enables you to easily set up Google Analytics in WordPress and provides you with access to the data you want immediately within the dashboard of your WordPress site.
You can monitor the rankings of particular keywords through the use of MonsterInsights, which is included within the administrative panel of WordPress.
You can find out which of the top 50 Google search keywords relating to your website and where it ranks for those terms by looking at the report in Search Console.
In addition to this, it will show the average position for each keyword, as well as the total number of clicks, impressions, and click-through rate (CTR). Because of this change, the optimization of your website and it's ranking will both increase.
For instance, if you find content that is now positioned 11th or 12th in the rankings, you can choose to modify such items to get them up to the first page of results.
However, to activate these reports in MonsterInsights, you will first need to build a connection between Google Search Console and Google Analytics. You can find information on how to do this online.
The MonsterInsights Search Console report may be acquired for a one-time price of $99.50 by purchasing the Plus package from MonsterInsights.com.
When it comes to monitoring search engine results pages for the advantage of your organization, SE Ranking is another wonderful tool. It is straightforward to use, and it enables you to have a firm grip on the course that your SEO strategy travels on.
Using the feature known as Keyword Rank Tracker, you will be able to monitor the search terms that visitors enter into search engines to locate your website.
This service may be accessed on the following search engines: Google, Yahoo, Bing, Yandex, and YouTube. 
It is also possible to track keywords depending on geographic locations and devices when using SE Ranking.
You may get started by utilizing the SE Ranking's wizard by entering the URL of your website, adding the keywords you want to track, and defining the search engine as well as the country.
Once you have done all of these things, you can get your SE Ranking results.
When you use the service, you can even add up to five competitors to monitor, and you can connect it to your Google Analytics and Google Search Console accounts to get even more usefulness out of it.
After you have input your website and keywords, you can make use of the dashboard that is offered by SE Ranking to monitor rankings, see historical data, track rivals, and do a huge number of other operations.
In addition to evaluating the search keywords that you use, you can use SE Ranking to keep an eye on backlinks, carry out website audits, create real-time marketing strategies, evaluate your traffic, estimate the possibilities for search engine optimization, and do a great deal more.
The starting price for SE Rankings is $31 per month, and it increases from there. This covers the tracking of 250 keywords.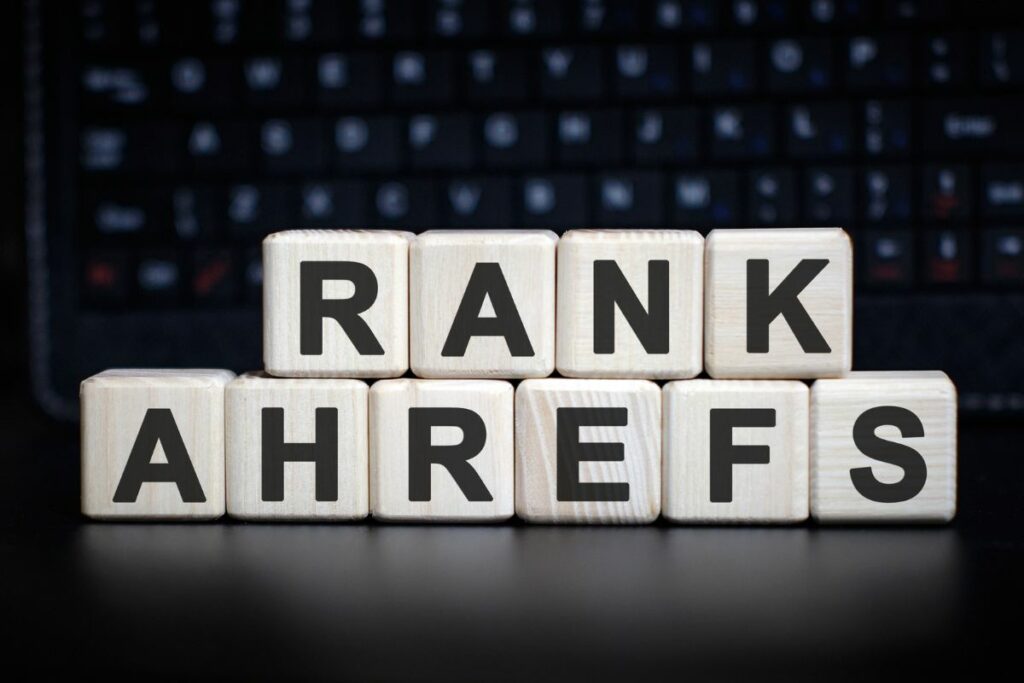 Another tool that is accessible that is of high quality for tracking rankings is called Ahrefs. Similar to SEMRush, it is an all-encompassing search engine optimization and digital marketing tool.
You may import projects into Ahrefs by either adding your website to the platform with the aid of its Rank Tracker function or by linking your Google Search Console account with Ahrefs.
After that, log in to your Ahrefs account and navigate to the dashboard. Once there, input the terms you want to track.
Ahrefs gives you a comprehensive view of how well your website performs in several different search engines.
You will be able to monitor your position changes, as well as your average position, visibility percentage, traffic, and the characteristics of the search engine results page.
For each term, you can check information like the current position, search volume, total traffic, difficulty of the keyword, and whether or not the keyword is featured in a SERP feature such as the People also ask area.
With the help of the Ahrefs Rank Tracker tool, you can compare your website to up to 10 other websites that belong to your rivals. You are free to include any number of rivals that you want.
If, however, you are interested in doing a more in-depth analysis of your rivals, then we strongly suggest that you take advantage of the additional skills that it can provide you.
Entering a URL in the Site Explorer function and pressing the "Explore" button allows you to do several checks, such as determining the total organic keywords, number of backlinks, and the existence of content gaps.
You might also utilize Ahrefs for doing a site audit, Keyword Explorer for evaluating search terms related to your content, and a great number of additional tools that are quite comparable.
The starting price for Ahrefs is $99 per month.
SERPWatcher by Mangools is a cutting-edge SEO solution that makes it easy to monitor SERP for your organization.
You also receive access to their SERPChecker, Site Profiler tools, Keyword finder, and Link Miner, making Mangool a perfect alternative to some of the more expensive SEO systems that are currently available on the market.
Using this application won't provide you with many challenges, and getting started won't take more than a few minutes at most.
After adding your website, selecting a location you want to track, selecting the platform (desktop or mobile), and then selecting the platform, all you need to do is enter your keywords.
When you run the SERPWatcher report, you will be provided with an in-depth study of how well your website performs on search engine results pages.
It shows the ranking, the search volume, the best position, the average position, the change in positions, and the best position for each keyword. Additionally, it shows the predicted number of visitors per month.
You also have the opportunity to monitor your website's performance index, in addition to the anticipated number of visits, keyword distribution, and position flow.
Using SERPWatcher, you will be able to get daily updates in the form of email notifications on how your rankings have changed.
You will be able to react quickly to any changes that could take place in the search engine results pages (SERPs), and you will also be able to stay on top of any future advancements.
SERPWatcher has a pricing structure that starts at $29.90 per month.
The last SERP tracking tool on our list is called Serpstat, and it offers a comprehensive solution for Search Engine Results Pages. It is possible to utilize it to do website analysis, research keywords, find backlinks, and monitor how keywords are used.
The program gives you access to a simplified dashboard from which you can control all of your settings and perform several different tasks.
To keep track of where each of your different search phrases currently stands, use the "Rank Tracker" option from the menu.
After that, you will need to begin a new project, enter the information about your website, select the options for your search engine, and then add the phrases that you want to keep track of.
You will be able to monitor the position changes of your search terms when you make use of Serpstat.
Additionally, you will be able to evaluate those positions about those of your competitors, organize your keywords into groups, and perform a wide variety of other tasks from within your dashboard.
In addition to having a user interface that is simple to browse, Serpstat is one of the few tools on our list that also gives data that is more pleasing to the eye.
You will get graphs and charts that give a high-level summary of your reports, and from those graphs and charts, you will be able to delve down into more granular data.
Despite this, the application is not the easiest to use for first-time users, and it may take some time to grow used to its layout and learn how to navigate through its various options.
The cost of utilizing Serpstat every month starts at $69 per individual user.
Why You Should Use SEO Rank Tracking Tools
It is necessary to keep track of your keyword rank to monitor the state of your search visibility and ensure that you remain at the top of Google search results for your most important keywords.
Keeping close tabs on your website's position in search engine results pages (SEO) regularly to make any required adjustments should be an integral aspect of any marketing initiatives.
Here are a few benefits of using SEO ranking tools.
Keep On Top Of Current Trends
If you attempt to accurately track your ranks and the placements of your keywords, you will likely have a better grasp of which components of your SEO strategy are working for you and which aspects are not working.
There are millions of searches carried out on the internet every single day. There is a chance that not every single phrase will work for you, and that is fine.
You shouldn't waste your time worrying about the keywords that aren't effective; rather, you should focus on improving your average position for the keywords that bring you the most traffic and sales.
If you have search engine rank tracking tools set up, you will be able to decide which keywords you should focus on in your SEO campaign and at what times.
This will allow you to optimize your efforts more effectively. Have a look at our ranking of the top five ways to game search engine optimization.
Monitor Competitors
By employing SERP monitoring, you will be able to discover the areas in which your competitors excel and those in which they struggle.
Because of this, you will be able to monitor the positions at which your rivals are found in the rankings for the keywords that you follow.
If you see that a competitor has quickly climbed the rankings, you should investigate their search engine optimization technique to find out what modifications they could have done.
Keeping up with the times in this way helps ensure that your approach is always relevant.
One other effective strategy you may do is to visit the websites of your competitors and examine the keyword rankings they have.
Once you have a better understanding of which of the shared phrases are the most beneficial for them, you will be able to make improvements to your SEO strategy.
Keep Tabs On Performace Indicators
You probably got this business off the ground intending to turn a profit at some point.
If you execute an effective rank tracking approach on your website, you may increase the likelihood that people looking for relevant keywords will come across your site.
Once you've made it to the first page of Google's results, your next goal should be to boost your revenue.
If you are selling a product or a service, optimizing your website such that it has a high position on Google will almost surely increase income since it will bring in more relevant leads. This is true whether you are selling a product or a service.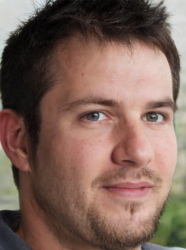 Latest posts by Ollie Wilson
(see all)