Looking to encourage your audience to spread the word about your brand?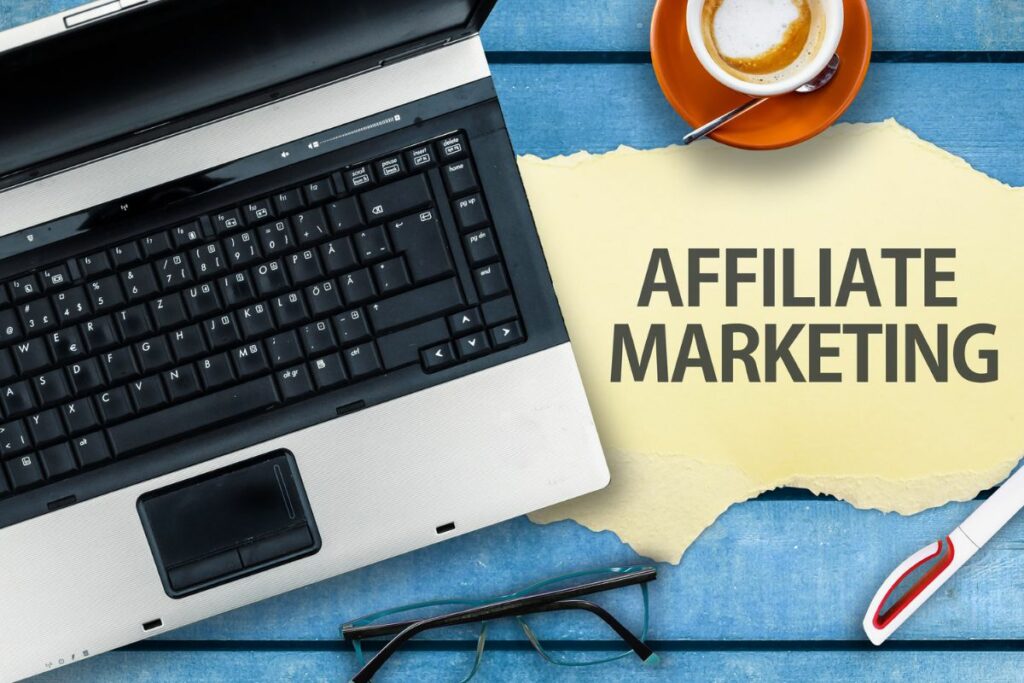 Affiliate plugins are a great tool to use! In the past this has only been available to larger companies such as Amazon but WordPress now makes it available to all of their customers.
But what are they? And what one should you use on your WordPress site?
In this article you will learn how they work, how to identify a high quality affiliate plugin and what affiliate plugins are the right choice for you. Keep reading to find out more about affiliate plugins and how you can start using one to grow your website today!
What Is An Affiliate Marketing Plugin?
A plugin is a piece of software that is added to a program to improve its functionality. A plugin for affiliate marketing gives you the special tools you need to create an effective affiliate campaign and promote the growth of your website.
An affiliate plugins most basic tasks are to:
Increase clinks by adding affiliate links to your posts
Manage your affiliate links from your WordPress dashboard
Track the progress of your promotional campaigns
Create shareable links
AffiliateWP has a range of management tools which you can implement within your WordPress dashboard. Real-time data on affiliate registrations, sales, and payments is also included, along with in-depth analysis of your analytics.
As an affiliate plugin, Affiliate WP provides you with options to fully customize your experience. You have the ability to customize customers registration and edit any acceptance and rejection emails.
AffiliateWP offers a variety of referral fee customization options, including tiered affiliate rates, product prices, lifetime commissions, and recurring referrals.
This plugin will create affiliate links automatically which you can then manually approve or reject. Taking all of the hard work off your hands but keeping you in control of your affiliate campaigns.
Not sure if this is the right affiliate plugin for you? AffiliateWP is ideal for those looking to create a multi-layered affiliate program. With a full range from budget friendly to more expensive plans depending on your needs.
Pros
Automatic Link Creation. AffiliateWP will create affiliate links without you having to lift a finger. Simply approve or reject the link created. 
Tiered Payment Plans. You have the choice of which payment plan to follow depending on your needs and budget. 
Unlimited affiliates. There is no limit on how many affiliates your website can have!
Cons
Additional Plugins. If you are looking to expand your affiliate network, more plugins will need to be downloaded in order to integrate subdomains. 
Post Affiliate Pro is for those with more knowledge and skill in the affiliate marketing industry. It gives you the opportunity to customize commission types, affiliate tiers or 'groups', and create signup commissions.
The option to design a variety of distinctive banner types is another noteworthy aspect of Post Affiliate Pro. These consist of personalized HTML banners, Page Peel promos, banners for SmartLinks, and ZIP banners.
Not something you want to mess with if you are new to the affiliate marketing industry.
Post Affiliate Pro is a great option if you are interested in tracking your affiliate links. This plugin offers the most substantial and focused affiliate tracking in the industry.
Whether it is tracking through cookies or IP addresses, Post Affiliate Pro will have everything you need to know within its in depth reports.
Pros
Tracking. Post Affiliate Pro uses a range of tracking methods to make sure you are getting most out of your affiliates. 
Commission types. You can fully customize a variety of commission types including signup commissions for your affiliates. 
Banner management. You can create your own banner types including a fully unique HTML banner. 
Cons
Price. Post Affiliate Pro offers 3 payment plans. However, it is an expensive product marketed towards larger businesses with a broader budget. 
Ease of Use. This plugin is not for beginners and requires knowledge of coding and affiliate management. 
Thirsty Affiliates is the perfect WordPress affiliate plugin for bloggers or those new to the affiliate industry. With over 400,000 downloads worldwide, it is a great option as you begin creating affiliate campaigns.
Thirsty Affiliates will take complete control over the management of your affiliate links and keep them in one place, your WordPress dashboard.
It uses link cloaking which is when your affiliate links URL is disguised in order to make it shorter and keep the browser address bar hidden.
This affiliate plugin will also aid in improving your SEO through crawling your site for any broken links or errors throughout your site.
This feature will boost your SEO ranking as it ensures your affiliate links are working correctly and will notify you if something needs updating.
Thirsty Affiliates is an affordable affiliate marketing plugin which is available for even the smallest of businesses.
With a plan for those who only operate 1 site or those that have more than 5 websites to keep track of. Not to mention that it won't bloat your site with unnecessary links.
Pros
Customer Support. Thirsty Affiliates provides tutorials and troubleshooting solutions in order to improve your experience and also offer a response to any inquiries within 24-48 hours. 
Affiliate Link Management. Keep all of your affiliate links on your WordPress dashboard for easy access. 
Price. With a tiered pricing system you only pay for what you need. Whether you run 1 site or 50, there is a plan for you. 
Cons
Integration. Thirsty Affiliates can be difficult to integrate and partner with other plugins on your site. 
MonsterInsights is known within the plugin world as the perfect way to link your Google Analytics with your website. It is great for beginners and is renowned for its easy to understand reports.
One of the biggest reasons why MonsterInsights is a great affiliate plugin is due to its affiliate link tracking abilities. You can track the performance of each individual affiliate link you have on your site and how many people actively click on it.
Using Google Analytics, MonsterInsights will give you all the information you need to create the necessary affiliate links to promote your website.
You will be able to see what your audience likes, where they come from and how they discovered your site.
This affiliate plugin is exquisite for smaller businesses looking to understand how affiliate marketing can promote growth.
Pros
Analytics. Works well with Google Analytics to fully understand customers wants and needs. 
Reports. All information is presented in simple reports to help you make educated, easy business decisions. 
Pricing. MonsterInsights offers a free plan for those only looking for the basics with more expensive payment plans for those needing more. 
Easy to use. There is no confusion when using MonsterInsights, everything is in one place. There is no need for customization or coding. 
Cons
Upgrades. Whilst the free plan gives a strong introduction, upgrading to a premium plan can be rather expensive. 
Link Building. MonsterInsights will not create affiliate links for you. It will only give you information about its performance on your website.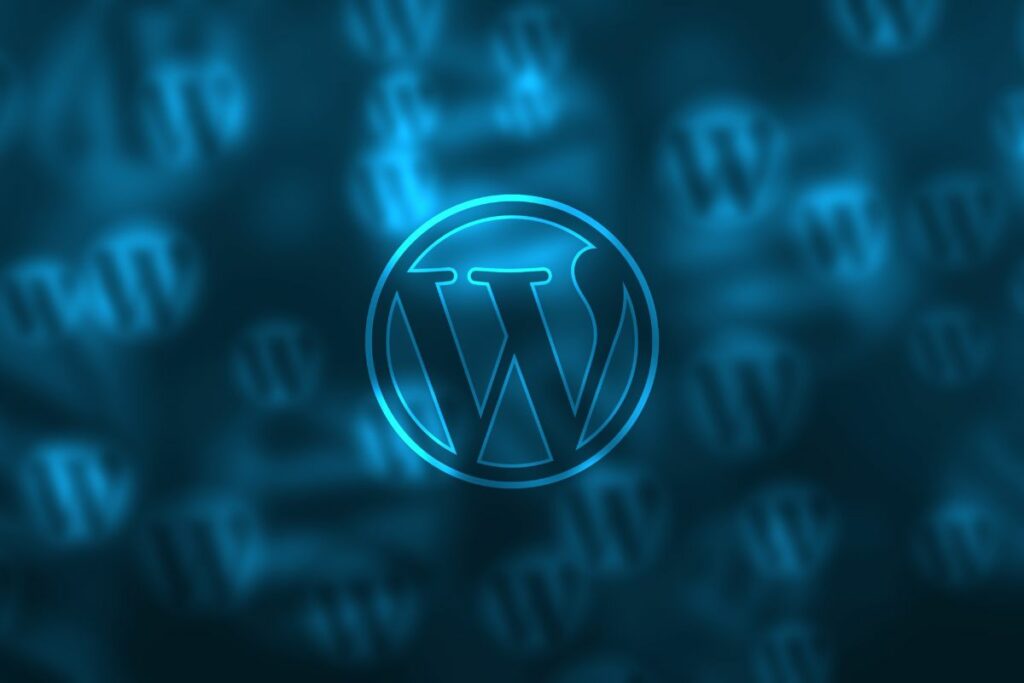 The free affiliate plugin WordPress Affiliate Manager has a number of noteworthy features. The plugin's ability to personalize payments in many ways is its most notable feature.
Bonuses can be offered through manual payouts, and you can reward your most productive marketing partners by customizing payout rates for each affiliate.
You can manage your links and banners easily with the WordPress Affiliate Manager. It will give you regular updates on the performance of each link and track its impressions allowing you to explore with ease.
Make adjustments as you go and create high quality affiliate links for your audience.
This affiliate plugin is catered more to eCommerce stores than those simply looking to grow their business.
It is ideal for smaller businesses who have a more restrictive budget and is great for beginners as it takes you through the process step by step. 
Pros
Price. WordPress Affiliate Manager is free with your WordPress site. With an unlimited number of affiliates. 
Integration of other plugins. Works well with other plugins such as WooCommerce and Easy Digital Downloads for improved experience. 
Payout Systems. Complete individual or mass payouts for all of your affiliate partners.
Cons
Limited Features. If you are a larger business, you may struggle to get everything you need from WordPress Affiliate Manager. Features and integration can become limited. 
WordPress Affiliate Link Plugin Buyers Guide
Deciding which affiliate link plugin to use on your WordPress site can seem daunting. With thousands of options and each offering different features, it can be difficult to compare.
That's why we've put together this simple buyer's guide. Containing everything that you will need from your affiliates links plugin. Take the confusion out of affiliate marketing plugins and follow this buyers guide to find the perfect one for you.
Features
When scrolling through the pages and pages of results for the best WordPress affiliate link plugin, you will be presented with thousands of different features.
When really there are only a few basic features you need from your affiliate plugin to begin promoting your affiliate campaigns.
Analytics. Whether your plugin produces the analytics itself or uses the help of Google Analytics, being able to be informed of your visitors actions is crucial.You want to know what your visitors are clicking, where they are coming from and how long they are staying. 

This insight will allow you to see where you need to make improvements to your affiliate campaigns without having to view each one individually. 
Tracking. While tracking your affiliate links may seem similar to analytic insights, this is more link building focused. You can track all affiliate links and use them to ensure customers are sent directly to your products for an increase in engagement. 
Link Building. You may find yourself a bit of an affiliate link genius, however, if you aren't there are plenty of affiliate plugins which will create the links for you. This limits the room for creating redundant links and decreases site bloating. 
Easy To Use
No matter your skill level, having an affiliate link plugin which is easy to use can make the entire process quicker and more effective. There are options where you can show your coding skills by fully customizing your links and banners.
However, the majority of WordPress affiliate link plugins are easy to use for beginners. With everything being kept in one place, the WordPress dashboard.
You can easily download and set up the plugin to your WordPress site to begin seeing real-time data about your affiliate links. 
If you have no experience of using affiliate plugins, it may take some time to figure out the logistics but you should have affiliate links up and running in no time.
Payment Plans
As your affiliate marketing partners begin generating sales for your products, you will need an enticing and fair payment plan. This is a personal choice, however, a monthly payment plan is most common.
Find a plugin which allows you to complete regular payouts to your partners and maintain a strong, reliable name for your business as an affiliate partner. This can be crucial to seeing your business grow as a brand and in profits.
Pricing
Much like your hosting costs, affiliate links also require payment for their services. If you are a smaller business you may have a tighter budget which can mean having to sacrifice more advanced features.
WordPress does provide a free affiliate plugin, however, there are budget friendly options on the market. As well as more expensive plugins which are marketed towards larger businesses with a larger amount of affiliate links to manage.
Take your time looking through the pricing plans of each affiliate plugin and what they offer. You may find paying for a wider range of services will pay off in the long run.
Or stick to a more affordable plan as you only need the basic services to watch your website grow. 
Integration
As you use your affiliate plugin, you might discover that you need the services of other softwares providers in order to grow your website. Having a plugin which integrates well with your site and partners well with other plugins is important.
The majority of website operators use Google Analytics and find they require an affiliate plugin which integrates well with this already established software.
Using an affiliate plugin which does not integrate with other software on your website could cause some problems which may hinder your goals.
Frequently Asked Questions
It can be confusing and disorientating to find the right one for you, especially if you have never used an affiliate plugin before. Below you'll find answers to the most common questions regarding WordPress affiliate plugins!
How Do I Use Affiliate Plugins In WordPress?
Once you have downloaded the affiliate plugin of your choice a new affiliates menu will appear on your WordPress dashboard. This where you will be able to view and manage your affiliate links by keeping track of visits and referrals through the links.
Steps
Go to Affiliates> Settings > Pages> Generate Button.
You have now added a new page to your site with a designation Affiliate Area that you can edit to suit you.
What To Remember When Using WordPress Affiliate lugins?
Important things to remember when using an affiliate plugin in WordPress are:
Keep a list of your needs. Create a list of what you need from your affiliate plugin. Regularly compare what your plugin is providing against your list of needs to ensure you are working towards your goals. 
Updates. Routinely check for updates to your chosen plugins. This will provide you with the most up-to-date software and the services it can offer. 
Performance Tests. Run a performance test of your website before and after the installation of a plugin. This will ensure your site is running effectively. 
How Many Plugins Should You Install On Your WordPress Website?
It is recommended that you install at least 20-30 plugins to your WordPress website. If you want to get the most out of WordPress and its features then you can easily install 50 or more plugins.
Do Plugins Slow Down WordPress Websites?
The truth is that adding more code to WordPress will make it take longer for pages to load. And while all plugins slow down your website, the performance impact of some well-built or modest plugins is minimal.
Final Thoughts
Selecting the right affiliate plugin for your WordPress website doesn't have to be daunting. With thousands of options on the market, we've picked out the best 5 affiliate plugins to help grow your WordPress site.
Regardless of your skill level there is an affiliate plugin which will help promote and grow your website. With a range of payment options, you can make it work for you.
Not to mention you can begin building your brand's image as being a reliable affiliate partner!
Take a look at the best WordPress affiliate plugins, begin creating and managing your affiliate campaigns today!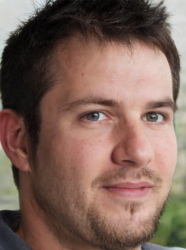 Latest posts by Ollie Wilson
(see all)