Traditional content management systems (CMS) have been the standard way of managing a website's content since the inception of the world wide web.
While traditional CMS have evolved over the years, the concept of managing your text, images and other content has fundamentally stayed the same.
However, the way we consume content is slowly but surely changing. We access content through a range of different smart devices.
As a website owner, you need to make sure that you reach your customers on the devices that they use regularly as this is where they convert.
The problem with traditional CMS is that they do not allow content managers to deliver content to different channels more flexibly without the need for duplicating content.
This is where a headless CMS comes in. This new technology allows users to create and manage their website content for a large variety of media, all in one place.
But headless content management systems also have a number of disadvantages.
We take a look at the drawbacks of a headless CMS for website owners, and how you can find the right solution for your business.
Disadvantages Of A Headless CMS
While a headless CMS has the advantages of scalability and full content and design flexibility for your website, there are also some disadvantages that you should consider.
It's important that you review these drawbacks carefully before choosing a headless CMS as they are a large investment in time, resources and money.
Complexity
As headless content management systems run separate front-end (design) and backend (content management) instances, they are fully flexible and can be adjusted for what you need.
However, this comes with much greater complexity than a traditional CMS where you could manage both frontend and backend in one place.
A headless CMS requires a newly built component for each channel that you want to deliver content to. This means, each channel requires time and money to be designed, implemented and then managed and maintained.
If you do not have the resources to maintain each channel component that has been built, then this will lead to performance issues, and can also impact scalability and reliability.
Costs
Headless CMS are a significant investment on a financial level. Creating the different instances for each content channel does require a lot more development resources than traditional CMS.
You won't be able to just use a standard template but everything has to be built from scratch.
But there aren't just additional costs for the development work. Also the management and maintenance can be a lot higher than with a traditional content management system.
You will need skilled web developers who can make changes to the system, and you will also need experienced marketers and content managers who understand how to create and change content in a headless CMS.
Skilled and experienced staff for new technologies are usually rare which means their wages will be higher.
No Visual Preview
One of the reasons why you need experienced content managers is that the interface for manipulating content doesn't come with an easy, visual design in a headless CMS.
This means that marketers cannot preview the content which can result in a number of different formatting errors.
You won't be able to get around this problem fully but a skilled content manager will have a good understanding of what content will look like on the website just by looking at draft designs.
Great Dependence On Developers
The reason why content management systems were introduced originally was to reduce a website owner's dependence on web developers.
With a traditional CMS, you can manage the majority of content yourself. Templates and plugins allow website owners to create a website without having to get a specific developer onboard.
However, this is not the case with a headless CMS where skilled developers are required to configure and customize the customer experience for each channel.
This dependence on developers means that you will need to either have a developer in-house for regular updates, maintenance and build, or you will need to outsource the work.
This can have an impact on timescales for your project, and it will also affect your budget.
Design From The Ground Up
With a headless CMS, you do not have any pre-built themes or templates which means that everything has to be individually designed and built from scratch.
While this allows you to have full freedom and control over the design, it also means that you are responsible for creating a full UI and user experience.
This requires a team of UX and UI designers as well as a talented development team.
Not Enough Tools For Content Creators
Unlike traditional content management systems, headless CMS are based on a developer-first approach.
This means a headless CMS doesn't come with any intuitive tools and features for content managers.
Content creators will have to gather all their content first and they will need to make sure that the content is in the correct format.
How To Choose The Right Content Management System
Whether you are a blogger, small business or larger organization, choosing a content management system is one of the most important decisions you will need to make for your online presence.
Don't Waste Time Building A CMS
When you want to create a website, you do not want to build a content management system first. You want to get straight into building your website.
There are only very few use cases where having a fully customized content management system can save time and money in the long run.
But the majority of businesses are better off with a traditional CMS that comes with templates and all the basic functionality of a platform that allows you to manage content.
Don't Rely Too Much On Developers
Developers are expensive, and the dependency on developers can also slow down your website project as development work is typically prioritized.
Many traditional CMS allow you to make changes to your website quickly, and as long as you have the in-house knowledge to change some of the HTML and CSS, there is usually no need to depend too much on a web developer.
Your CMS Should Be Scalable
When you are looking for a CMS, make sure that it can grow with you as a business.
You want to ensure that when you get more users on your website, the site and your CMS solution can handle the traffic and greater amount of content that you want to deliver.
Select A CMS That Supports Multiple Channels
Omnichannel marketing is set to be the future, and you want to make sure that you can deliver content to a range of different channels, such as VR/AV, digital assistants and others.
Final Verdict: Should You Use A Headless CMS?
A headless CMS has many great advantages for ambitious businesses who are looking to target customers through multiple channels.
However, headless content management systems are not suitable for every business and website.
If you do not have a large customer base or your website doesn't require regular updates, then a headless CMS would simply be far too costly.
Also, if you currently do not have any plans on running omnichannel marketing campaigns, then a traditional content management system is still the best choice for your business.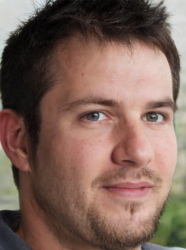 Latest posts by Ollie Wilson
(see all)