Blogging has become one of the best ways to turn your 'passion for fashion' into a money making business – but where do you even start?
If you have been thinking about starting your own fashion blog but you have no idea where to start out, then this is the place for you. We are going to be looking at all the things you need to consider before you build your blog.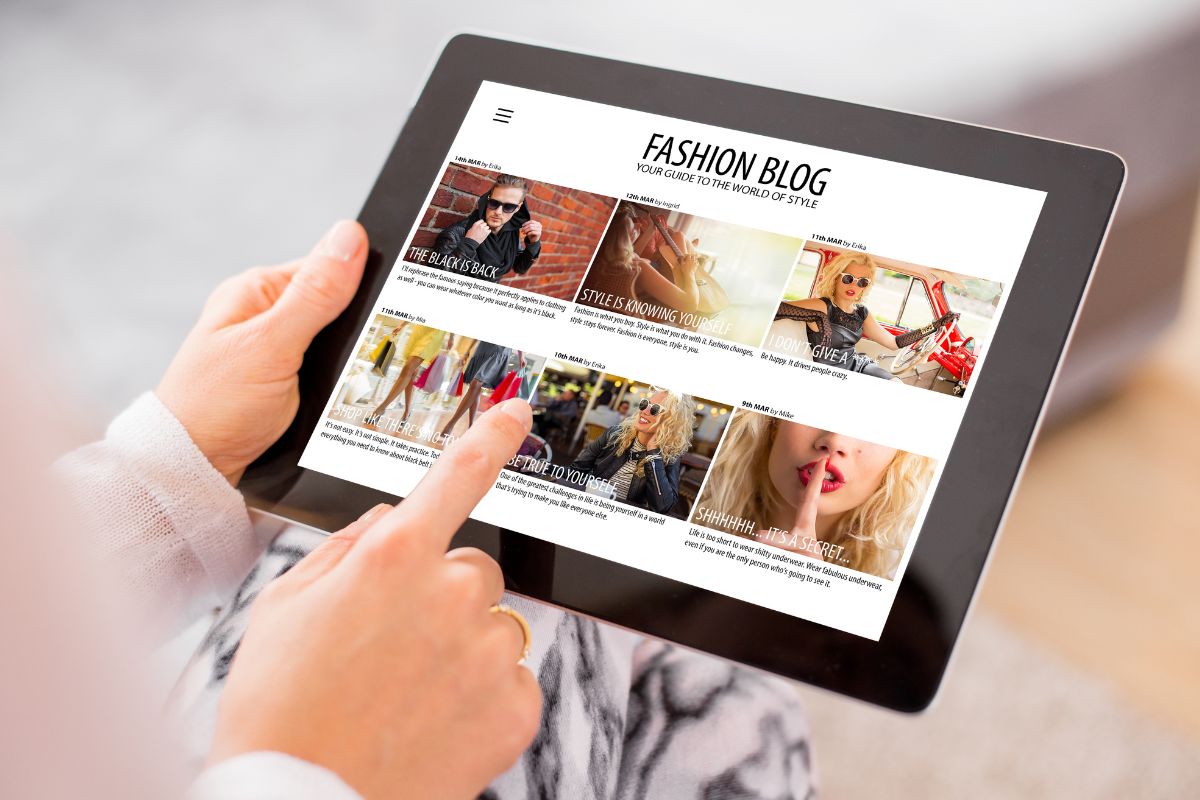 So, check out the information below so you can turn that fashion blog idea into reality!
Pick A Niche
If you want your fashion blog to stand out from the crowd, then you will need to focus on a particular niche when you get started.
This is because fashion is such a broad term that it covers so many different areas. These areas can include different articles of clothing, brands, styles, materials, trends, and so much more!
If your blog tries to cover all of these topics in one go, hopping from one topic to another with each post, then you won't be able to build yourself a loyal audience who constantly revisit your blog.
So, pick a niche topic within fashion and focus on that. It can be something you are super interested in, whether its shoes or a certain brand or style.
Once you have your niche ready, you can start brainstorming different content ideas to make it clear to every visitor to your blog what part of fashion you will be focusing on.
With less competition and a clear content theme, you will be able to quickly accrue yourself an audience who will know exactly what you have to offer with every post – and keep coming back for more!
Pick A Platform
Choosing the right platform for your blog is not easy, especially because you have so much choice to choose from.
Many first time bloggers will instantly jump to social media because it's free, a lot of people already use it, and so it's easier for an audience to find your blog.
However, if you want to turn your blog into a business, then social media isn't the best option as your blog's main platform.
While it's handy to have an Instagram account to connect with your audience and post updates or reminders, having a separate platform for the blog itself allows you to monetize it and give it a way more professional feel.
But – where can you go?
A lot of first time bloggers start up with a free web hosting service such as WordPress or Blogger.
Both of these services are super popular because they allow you to make professional websites for free and customize them to suit your blog's style and niche.
As your blog grows, so can your website as you can pay to access the premium plans on offer through these kinds of services.
Once you update your plan, you can then access more stuff to broaden your blog's business and get creative with more content ideas (and rake in more cash!).
So, pick out the platform that best suits your needs, and start to build your blog!
Pick A Domain Name
Domain names are a great way to help make it easier for others to find and access your blog.
If you do use a free website service like WordPress or Blogger, then you will be given a complicated domain name with lots of unique numbers and letters in no particular order – which makes searching for your blog on search engines like Google nearly impossible.
So, pick a domain name and purchase it for your blog's platform.
This will be the start of your brand so make sure you pick a name that is relevant to your blog's niche and theme, as well as being something short and memorable.
If you are ever stuck for inspiration, then check out the domain names of some of your competitors!
Pick A Style
Now you just have to design the look and feel of your fashion blog, it's time to choose a style.
Think about what colors you want to use, what fonts, and how you want to position your posts on your blog page.
Every detail will have an impact and you can customize pretty much everything to make your fashion blog feel classy, sophisticated, cute or retro.
Try and get the style of your fashion blog to match your niche.
For example, if your blog is all about autumn clothing like sweaters or plaid skirts, then you want to evoke that warm, cozy feel that those types of clothing do too.
On the other hand, if your blog is all about nightwear clothing, then you can use a sharp black-and-white contrast color palette to evoke a 'nightlife' kind of vibe.
So, think about your blog and what personality you want to give to it when designing its appearance.
Create Content!
An empty blog will never attract or attain visitors so it's time to fill up your fashion blog with lots of posts and content!
Take those brainstorming sessions from step one and finally put them into practice. Make lots of content posts to bulk up your blog and give your audience something to read.
Remember to keep updating your blog with new content too so your audience will always be revisiting to check out your latest post!
Promote Your Blog
Don't rely on Google searches for your audience to come kind you. Why not seek them out by promoting your blog?
This is where social media can come in handy, but you can also promote your blog through paid advertisements, email marketing, guest blogging, or optimizing your posts' tags and keywords so they are more likely to be recommended when someone searches for a particular term on a search engine.
Monetize Your Blog
Finally, with your blog up and running, you can start to monetize it so you can start earning some cash for every post you make.
There's a number of ways you can monetize your blog including displaying ads, or by selling products, or promoting brands and services that are relevant to your niche.
Find the right way to monetize your blog that best suits your needs – and then start raking in the cash!
Conclusion
And those were our tips on how you start your own fashion blog! Read through each step and give it a try!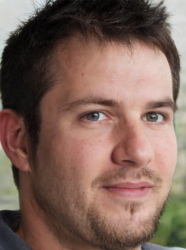 Latest posts by Ollie Wilson
(see all)