DreamHost and HostGator, are two of the most recognizable brands in the industry. It's a difficult decision to choose between the two, but we're here to make it a bit simpler.
Both hosting providers have very similar features, so it can be easy to be unsure which one is going to be more suited for you and your needs.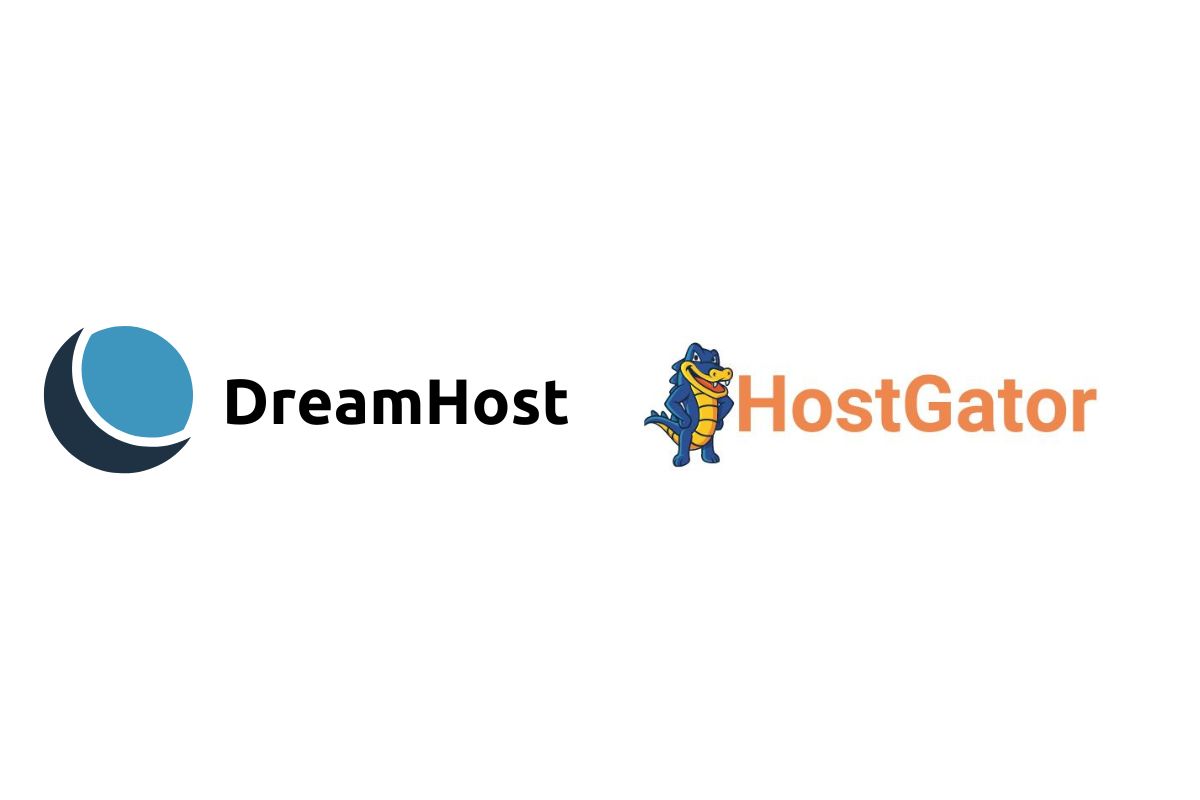 These hosting powerhouses have been pitted against one another in this comparison, so you can compare everything they have to offer.
In this article, the key differences of both DreamHost and HostGator will be compared. Therefore, you will be able to make an informed decision about which one to go for.
Why Use DreamHost?
If you use WordPress or are on a tight budget and need high-quality shared hosting, DreamHost is the ideal choice. It's a user-friendly choice for beginners, especially if you don't rely on a cPanel dashboard.
Also, it is a better choice if you don't mind becoming familiar with DreamHost's proprietary control panel.
Why Use HostGator?
No matter what plan you're on, HostGator is the company to utilize if you want a dependable and high-quality service.
HostGator's 99.99% uptime guarantee and attentive customer care are everything you could possibly want.
Even while its plans may cost more than DreamHost's do, they offer good value and great services, even on the most basic plans.
Plans And Prices
Prices from DreamHost and HostGator are similar. However, the low costs that both sites need an upfront payment for a 3-year commitment.
Costs soar, and you might anticipate paying up to 3, or up to even 4 times more the promised price if you desire a monthly subscription.
The pricing structures of HostGator and DreamHost rely heavily on upselling.
If you're not diligent, you can find yourself paying for a number of add-ons during checkout that you were completely unaware of.
While CodeGuard and Sitelock Essentials backups are automatically added to your cart by DreamHost and HostGator, respectively, DreamShield Protection is not.
Even though they appear to be inexpensive, if you fail to delete them, these add-ons can rapidly increase your shared hosting fees.
Nevertheless, because HostGator offers you more for a lower price, it is a better bargain than DreamHost.
For instance, the identical DreamHost plan, DreamPress, only gives you one site, 30 GB of space and an SSL certificate.
This plan is almost double the price of HostGator's managed WordPress Business Plan. Also, this plan also includes an SSL certificate, three sites, and unlimited storage.
HostGator is a much better choice when it comes to fees and plans. It's crucial to note that HostGator only gives a 45-day money-back guarantee on shared hosting plans.
While there is a 97-day money-back guarantee from DreamHost
Customer Support
Both hosts provide round-the-clock live chat service. While DreamHost offers email assistance and Dreambot, artificial intelligence (AI)-powered customer service.
HostGator also offers phone support (artificial intelligence). For an additional cost, DreamHost also offers a callback service.
Support for HostGator has been outsourced to foreign countries since it joined the WIG company.
Even though this isn't always a bad thing, many technical questions appear to be beyond the scope of general help representatives.
Both HostGator and DreamHost offer excellent knowledge banks that are filled with insightful articles and step-by-step instructions.
However, DreamHost is more likely to provide the expertise you require if you also want the confidence that a professional will be at your side at every turn.
Features Available
You may purchase either host's most affordable shared plan and the tools required to maintain a tiny website for a couple dollars every month.
However, when it comes to features, this comparison of HostGator and DreamHost favors HostGator.
Both HostGator and DreamHost offer the same 5 plans at different prices. Each plan has different features available.
They may both provide many standard services on shared plans, like a free SSL certificate, free domain name for a year (assuming you sign up for at least 12 months) and unmetered bandwidth.
However, there are also variations of each plan and what they include.
For instance, DreamHost's Shared Starter plan only allows you 50 GB of storage, whereas HostGator's Hatchling Shared plan offers limitless storage.
This would be plenty of space for a simple, small site, however, if you manage a bigger website, it will rapidly start to feel constrained.
HostGator offers cPanel as part of their control panel, whereas DreamHost employs a more user-friendly, less busy, and proprietary alternative.
The fact that DreamHost offers free daily automatic backups in contrast to HostGator's weekly backups is a plus.
Additionally, HostGator gives you a free website and DNS transfer if you're switching from another service, however DreamHost does not.
Both hosting providers have similar features. Although, HostGatro is seen as slightly better than DreamHost. However, it is a close competition.
Transfers
Depending on your plan, HostGator has a fixed number of free transfers. However, these are only available for 30 days after signing up.
If you want HostGator to handle it for you, but you're beyond this window, or you've already utilized your free transfer, get in touch with them for a quote.
Alternatively, you may perform it manually yourself, although it would take some time.
Additionally, DreamHost provides free transfers—but just for WordPress websites. If you use another CMS, you will have to complete everything manually.
This is simple enough, however if this is your first transfer, it could seem pretty difficult.
Migrating Domains
With each hosting package, HostGator provides one free domain migration that is carried out using Launchpad. Only names ending in.com,.net, or.org are eligible for this.
You must complete a few processes, such as unlocking your domain with your old registrar, before moving it.
Although it costs money, DreamHost makes the process of domain migration much simpler. Assuming you still possess a free registration transfer option with your plan, transfers start at $9.95.
You can do everything from the DreamHost panel once you've chosen the right one and gotten in touch with your current registrar.
You ought to get an email once the transfer has been completed.
Performance
Both DreamHost and HostGator have two US-based data centers.
Since neither service offers a content delivery network (CDN), if you know that your site receives visitors from Australia, Asia, or Europe, you may wish to purchase a CDN to guarantee that they have a rapid loading time.
On their shared plans, DreamHost and HostGator both provide regular SSD storage. The speed gap between HDD and SSD is significant because SSDs are claimed to be up to 30x faster.
Despite DreamHost's SLA-backed 100% uptime promise, several users have complained of internal server and downtime issues.
This prevents them from gaining access to their website. Customers often express dissatisfaction with how slow the technical help is in restoring complete server functionality.
In contrast, HostGator gives a 99.99% uptime guarantee. DreamHost would only refund you up to 10% of your subsequent renewal charge.
While HostGator will provide you a full month's worth of credits in the event of extreme downtime.
As a result, both hosting providers do well, but they aren't perfect. Yet in this comparison, HostGator is seen as far superior.
Security
DreamHost and HostGator are tied when it comes to security. Both servers include a free Let's Encrypt SSL certificate, which can improve your website's Google ranking.
DreamHost offers free domain privacy (also known as Whois) in contrast to HostGator.
In order to prevent hackers from obtaining your data, DreamHost will disguise your personal data using their own proxy server.
In contrast, HostGator provides free SpamAssassin spam defense. With a DreamHost VPS plan, you can set up this yourself.
Although shared plans sometimes deny you the administrative rights necessary for the installation.
If you want more comprehensive security, DreamHost lets you purchase DreamShield, whereas HostGator lets you purchase SiteLock Essentials.
Both services do comparable tasks, such as checking your website for malware and keeping track of its reputation. Of course, all for a price.
Therefore, when it comes to security features, both hosting providers have good services available. Thus, you can't really differentiate between the two.
Final Thoughts
We have gone through all the key differences between these two hosting sites.
As you can see from this comparison between the two services, DreamHost and HostGator. They both offer reasonable pricing and a solid selection of options.
However, HostGator triumphs in this comparison thanks to its stronger features and improved performance.
For instance, HostGator offers unlimited storage, a free site transfer, and improved uptime.
Hence, if you want value for money, we suggest choosing HostGator. Although, with that being said, both sites give each other close competition.
We hope this article has helped you to make your decision between choosing between DreamHost and HostGator.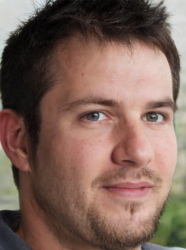 Latest posts by Ollie Wilson
(see all)