For those who use WordPress for their business or blogging, you probably already know that the basic search feature that is included on WordPress has many drawbacks.
The only good thing about the feature is that it's free, but apart from that it can be annoying to use, and may not even work properly on your site.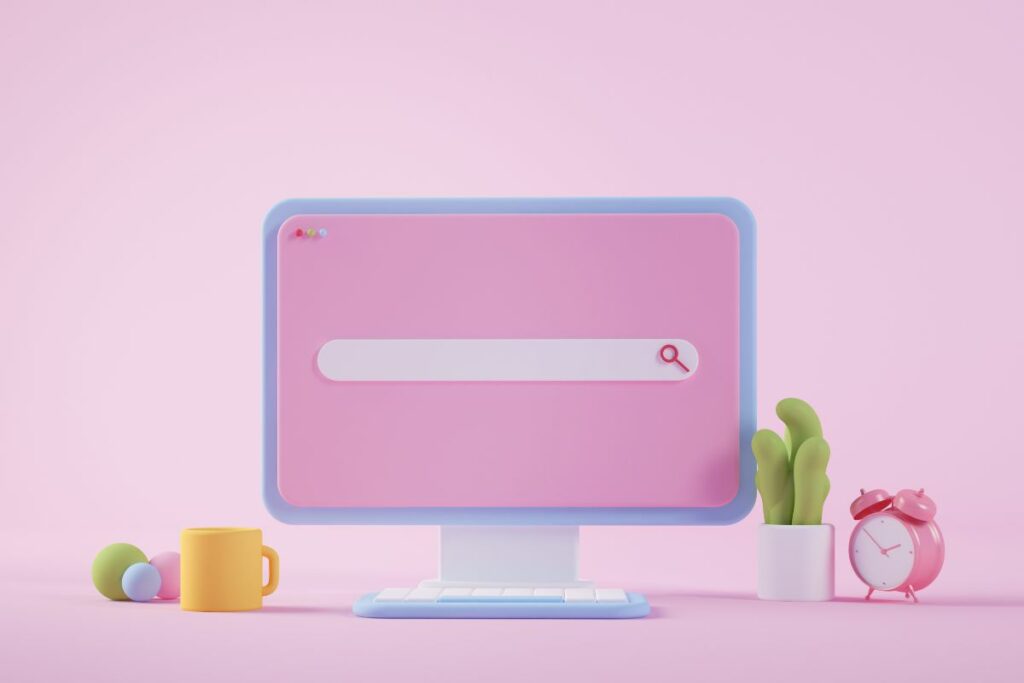 However, you may improve the effectiveness of the default search by utilising one of the many search plugins that are available for WordPress. These plugins can help you find what you're looking for a lot faster.
The search feature that is pre-installed on all WordPress sites is pretty basic and doesn't perform well when it comes to identifying material that is relevant to a certain search.
If you're just starting out on your website journey, then having the search function is probably not a top priority for you.
However, when you add more content, you will want to make it easy for people to find the articles or products that they are looking for.
In the hope that customers would discover products through search engines, many individuals place the majority of their confidence in the most effective strategies for search engine optimization (SEO).
People who are already on your website will find it very useful if you have a search function on your site. For instance, they may be looking for a prior post that they didn't bookmark or a certain item on your store.
Site search encourages customers to spend more time on your website, which boosts engagement, and eventually leads to more conversions and sales.
Site search also makes it easier for consumers to get the information they need on your website.
The fact that WordPress gives a variety of search plugins that you can use to aid you in completing this work is a positive feature of the site.
Some of these plugins were made expressly for certain purposes, such as improving the search experience all over your website.
In this piece, we will go through the best WordPress search plugins that you can use to potentially enhance the functionality of the search feature on your website.
Let's have a look at some of the most popular search plugins that are available for WordPress so that you may give them a try.
SearchWP is a WordPress plugin that is considered to be among the most efficient custom search plugins. You won't have any trouble figuring out how to use it, and the outcomes of your searches will typically be rather accurate.
It is possible to search for your keyword in the following locations: the title of the post or page, the content, excerpts, taxonomies, tags, categories, the slug, and comments.
You have the opportunity to make adjustments to the plugin's algorithm by adding a weight value between 1 and 10 to each content category, with 10 representing the highest value possible.
After the plugin has been launched, it will instantly begin indexing your content and will take the place of the search feature that is already integrated into WordPress.
The most basic subscription for this plugin starts at $99 per year.
Ivory Search is an excellent WordPress plugin that has the potential to replace the default WordPress search.
You have the power to design a large number of personalized search forms with its help.
By granting the option for each form to have its own set of personalized search parameters, you can design dynamic forms that may be used throughout several areas of your website.
Both common multilingual plugins for WordPress and WooCommerce may be used with this extension without issue.
To produce more accurate search results, Ivory Search takes into account a wide range of criteria, such as the kind of post, the information associated with photographs, custom fields, and more.
You also have the option of displaying live search results by using Ajax, which will save you from having to reload the website.
It gives you the option to easily show search forms anywhere you want on your site by utilizing shortcodes in conjunction with a search widget. This capability is provided to you by the plugin.
The core plugin can be downloaded at no cost to the user. The Premium edition begins for $19.99 per year as the starting point for pricing.
The SearchWP Ajax Live addon plugin is designed to operate in tandem with the SearchWP core plugin. Despite this, it is compatible with any WordPress search form by making use of the template tags that are already integrated into WordPress.
It does this by presenting live Ajax search results as soon as the user begins typing, which increases the usefulness of the search feature of your existing WordPress installation.
The user has a better overall experience because of this, and the page does not need to be refreshed as a result of this change.
In addition, the plugin offers advanced users a wide range of flexible customization options, which may be used in several different aspects.
A significant advantage may be achieved by providing users with the opportunity to personalize the results template and include Ajax capabilities in any search form.
This plugin is free, which is another bonus.
Ajax Search for WooCommerce is another excellent plugin that enhances the usefulness of WooCommerce's search feature. It enables you to get search results instantly using Ajax without forcing you to reload the website, which saves you time.
It has an effective product SKU search, filters for categories and tags, and an easy integration into the sidebar, navigation menu, or shortcode.
It is possible to add a product search to any store page or product category with no effort and time investment. Additionally, the plugin is compatible out of the box with stores that offer several different languages.
There is no cost associated with using the fundamental plugin. Premium version with more features, available for an annual subscription beginning at $49.
Another popular WordPress search plugin, Relevanssi, helps make WordPress search more efficient by obtaining results that are more relevant to the user's search. This makes searching on WordPress a better experience overall.
It can search for PDF contents, shortcode outputs, custom fields, user profiles, WooCommerce categories and tags, and a lot of other things as well.
Compatibility issues are something that you need to keep an eye out for and be prepared to deal with if they arise.
Ralevanssi is incompatible with several well-known page builder plugins, including BuddyPress, NextGen Gallery, and others, so if you use these a lot, this will not be the right plugin for you.
There is no cost associated with using the fundamental plugin. To upgrade to the premium version, you will be charged an extra $99 each year.
Better Search is yet another excellent alternative to the default search function offered by WordPress. This search engine replaces the default one with one that has more useful features.
You can search across all different types of posts and get results that are more relevant to your inquiry thanks to this feature.
You also have the opportunity to improve the overall quality of the search results by giving a certain amount of weight to each item that is returned.
It will automatically take the place of the default WordPress search that was previously utilized. You can always use the default search widget to add the search form to your website even if it isn't already included with your theme.
This plugin is free to use.
ElasticPress is a WordPress search service that is hosted on ElasticSearch.
It does not run on your WordPress site but rather conducts the search queries in the cloud and presents the results very rapidly. This way of operating a search engine makes it much faster than traditional methods.
It is incredibly simple to use and include on any WordPress site, and it is compatible with the most reputable WordPress hosting companies.
It comes pre-installed with an Ajax search that provides immediate results as soon as users begin typing information into the search bar.
It also works well with WooCommerce, which gives customers a lot faster way to find the products they are looking for.
The price every month is fixed at $79 in total.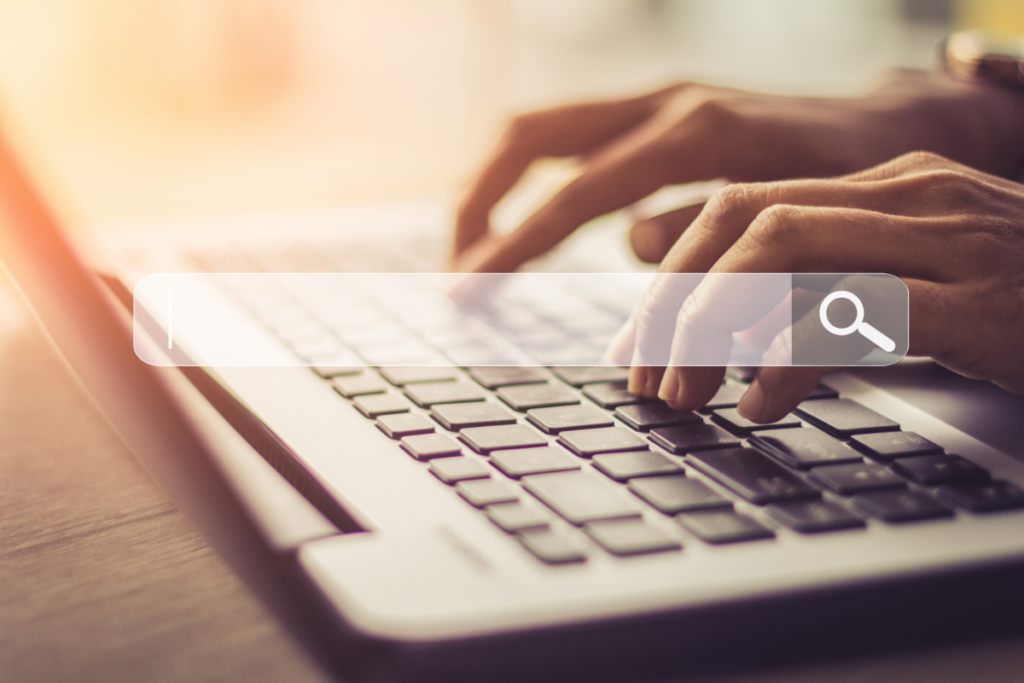 When you utilize the WP Google Search plugin, you will have the ability to swiftly replace the default search function that comes with WordPress with Google Custom Search.
To begin using it, you will first need to set up a Google Custom Search for your website; after that, though, the process is straightforward.
After doing so, you will be able to make a copy of the search engine ID and then paste it into the appropriate field inside the plugin's configuration settings.
In addition to this, the plugin comes with a widget that can be added to the sidebar of your WordPress website to display Google Custom Search results. Bringing up the search form may also be done with the use of a code known as a shortcode.
This plugin is free to use.
Customers will have an easier time looking for products on your website with the support of an outstanding WooCommerce product search plugin known as YITH WooCommerce Ajax Search.
YITH WooCommerce Ajax Search can be found on the Plugin Directory.
Customers won't have to reload the website to search SKUs, search inside certain product categories, or filter the results of their searches.
The YITH WooCommerce Ajax search gives users a great degree of leeway in terms of customization options. You have the option to display thumbnails, prices, badges, and promotions in the live results.
You also have the option of including a search bar on any of the product categories as well as specific pages within the online shop.
The plugin is compatible with many stores and has the capability of functioning with stores that are operating in any language that WooCommerce supports.
A payment of $69.99 will be required from you each year to use this plugin.
WooCommerce stores will find the WOOF Products Filter for WooCommerce plugin to be an exceptionally handy search companion.
Your customers will be able to narrow down their product selections by picking from a range of categories, colors, sizes, and other options. This provides your customers with more control over their shopping experience.
You can display search and filtering options in a sidebar widget by introducing a shortcode into the widget.
You also have the option of utilizing Ajax to sort the goods without having to leave the website to do so, which eliminates the need to browse away from the page.
It is straightforward to set up for newbies, and it gives a big number of options for modification for developers who might want to add it to unique product templates.
This plugin is free to use.
What You Should Look For In A WordPress Plugin
Any website that offers a search experience of lower quality than others will give the impression of your being out of date.
Customers could be dissuaded from continuing their shopping experience on your website because of this, which would lead to a drop in traffic and hurt your rankings on Google.
To find the best search engine plugin for you, there are a few key features that you need to look out for.
Accuracy
Your search should deliver the results that the visitors are looking for to be successful.
Depending on the nature of your website, site visitors might be looking for content that WordPress does not automatically index.
Because of this, you will want to look for a plugin that indexes the absolute minimum amount of text and graphic information that is present on your website.
This may include items like custom post kinds and viewable material like text documents and PDFs, both of which are omitted from the results page that is displayed by default in WordPress.
Speed
When developing an effective plugin for site searching, the necessity of speed is another factor that cannot be ignored.
Customers are likely to experience irritation and frustration if the process takes more than a few seconds to complete. On websites with lower levels of traffic or in online stores that provide a limited selection of products, this may not be a serious issue at all.
On the other hand, if your website is large, you will need a plugin that not only indexes your data well but also fetches it as quickly as is physically possible.
Design
A search plugin for a website should allow users to modify the look of both the search bar and the page that displays the results of the search.
Examples of ways that result pages can be improved include emphasizing certain results, manually arranging the results on some results pages, and displaying live search results by using AJAX.
Other techniques include highlighting particular results and manually arranging the results on some results pages. It is important that the search bar itself takes up as little room as possible and be easily accessible on all websites where it is applicable.
There are search plugins available that give you the choice to modify either one or both of the search results.
Filter And Sort
This will aid customers in locating the information they want faster and save them time overall.
On some websites, filtering and sorting are only optional extras, but on others, such as enormous e-commerce websites with a large number of product listings and a wide variety of variants for each product, they are an essential need.
You may get insight into search activity by utilizing search data, which will let visitors access the content they are seeking on your website faster. This will allow you to improve the user experience.
Price
There are search plugins that cost money as well as those that are free to use, and the majority of premium plugins may be obtained through some kind of subscription service.
During your search, you should keep your financial constraints in mind and consider whether or not it would be beneficial to make an initial investment in a premium alternative.
Additionally, you should think about whether or not you would be willing to pay more for a premium alternative.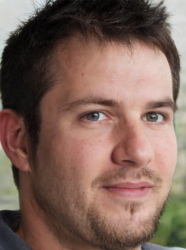 Latest posts by Ollie Wilson
(see all)