If you are the kind of teacher who wants to go above and beyond for their students, then running your own education-based blog is a great way to help out so many others who may need help and guidance with their schoolwork.
Not only that, but some teachers even run blogs to help out other teachers with posts regarding great project ideas, sources for worksheets, or advice where they can provide support for stress.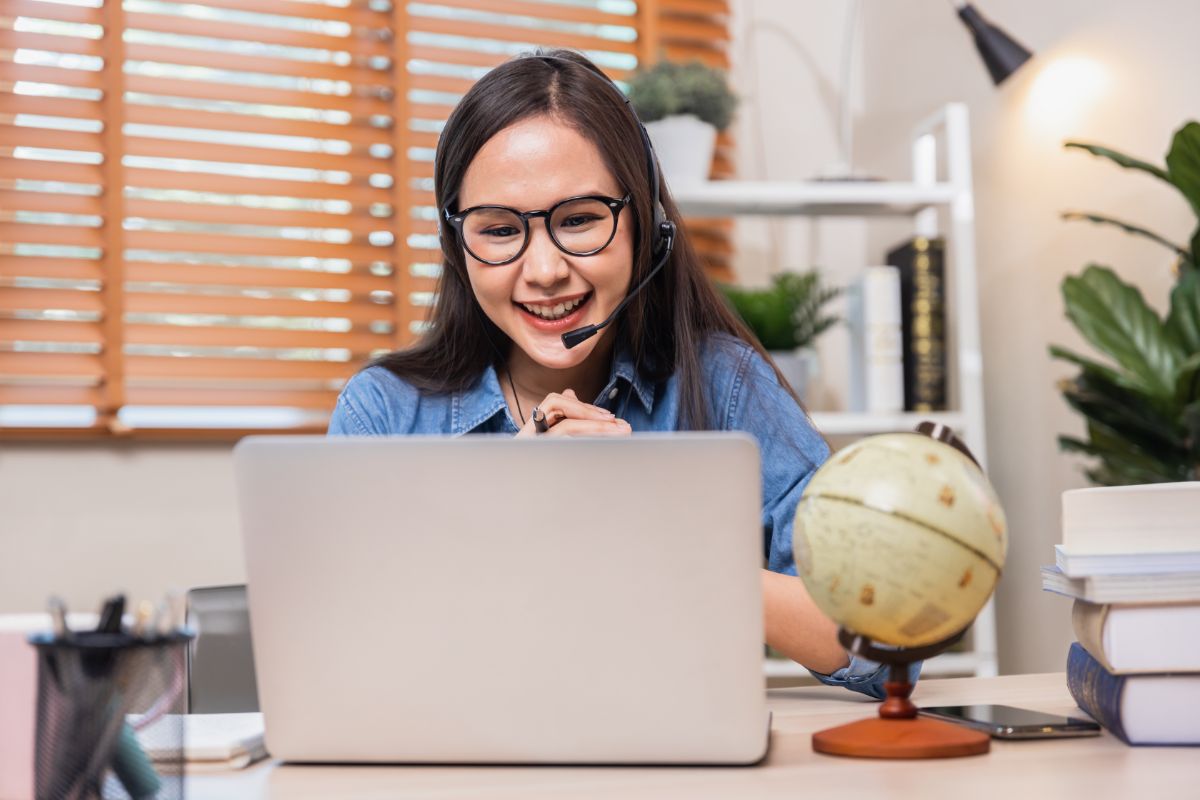 So, an education-themed blog for teachers and students alike is a great idea but a lot of people reach the same roadblocks when it comes to making their blog – actually building it!
You're a teacher so you probably don't have time to waste on hours of building and designing your blog.
What you need is a great template or theme to do all the hard work for you, which ones are best for teaching blogs?
Here, we are going to go through our favorite blog themes and templates that work great for education and teaching blogs.
Check out our picks below and see which ones speak the most to you!
This template is compatible with WordPress and it's a great, professional template that features a bunch of plugins already built in – saving you money in gadgets and plugins.
Just by glancing at this theme, you can see how it's ideal for education-based blogs.
There is a clear menu where you can divide up your posts in different categories, the use of solid block colors is reminiscent of school books and resources.
It's so professionally laid out that you can use this theme for all levels of education, from preschool right up to college and university.
Overall, the MasterStudy template gives off a mature, business-like vibe that is perfect for online education and tutoring.
Here, you can give professional advice and resources while making use of the premium plugins already included in this template.
Of course, you will have to pay quite a bit of cash to access this template but it may just be worth it!
So, if you want a striking theme that is sophisticated and perfect for mature interaction from students, parents and fellow teachers, then the MasterStudy template is the one for you!
Pros
Professional style and layout is perfect for business-like educational blogs.
The layout involves an easy to use menu so visitors can navigate the posts with little difficulty.
The theme includes traditional 'educational' color palettes and fonts so there's very little adjustment you need to do.
Cons
Only compatible with WordPress
For those looking for a template and theme that is a bit more fun and free, then this template from Wix is perfect for educational themed blogs aimed at younger students.
The Preschool Website template from Wix has everything you need for an easy to use blog designed for younger students.
There's lots of bright colors in irregular patterns, using pastel colors to perfectly convey a theme of youth and childhood.
Not the colors you want to go with?
No problem – Wix offers complete customization so you can totally transform this theme and still keep the same template.
There's also a handy top ribbon menu, bottom block text options, and a 'contact us' option at the very bottom of the page.
Although it's not decked out with all the best plugins and gadgets, this template has everything you need for a professional start to your teaching blog.
And if there is any tiny detail you want to adjust, you can do it without issue!
Simplistic and exciting, this website template and theme is a great starting point for anyone who wants to make a casual yet sophisticated teaching blog aimed for younger students and their parents.
Pros
This website template is simplistic, making it very easy to use and navigate for great user experience.
The theme it uses already comes with all the colors and patterns best suited for a preschool-vibe blog.
Customization is super easy on Wix so you can adjust every little detail of this template with no issue!
Cons
This template is for Wix platform-based blogs only.
Another great template for WordPress is this jumbo packet of templates! For just a small fee, you can have access to ten different templates with an overarching theme that is perfect for kid-targeted teaching blogs!
The theme here utilizes bright, bold colors that appeal to kids in both the images used and the text.
It's bold and loud, which is perfect for kid-based media and perfectly conveys the whole theme of your teaching blog.
As for functionality, the KidsHeaven pack is great because each landing page has its own simple and easy to use menu so every visitor (young or old) can find the posts they are looking for in no time.
So, this theme and template is great to use if you want to share resources with your students and fellow teachers.
Here, you can divide up project ideas and worksheet sources up into categories regarding age group or subjects.
You have total control over the customization of this template and you can even choose which landing page suits you best so you can skip over lots of hours of editing.
This makes the KidsHeaven template a great choice for anyone who wants their education based blog to be a fun and exciting experience for all their visitors.
Pros
This template has a range of landing pages for you to choose from so you can start off with the one that suits your blog best.
The theme uses bright colors to make your blog feel fun and exciting.
It's super easy to use thanks to all the different menu options available.
Cons
Only compatible with WordPress.
Another great template for teaching and education based blogs is this template offered by Wix.
This is because as part of the menu options, some of the buttons are in the form of visual pictures instead of writing so even kids with reading difficulties can easily find and access the kind of posts they want based on the symbols or images you use in your menu.
Not only that, but this template is lots of fun and casual due to the child-like fonts and bold colors used in the theme.
Although you can always adjust it to suit your taste, you can still keep the theme as it perfectly conveys the vibe of your blog.
Easy to use and easy to edit, the After School Program template from Wix is a solid choice to go with for your teaching blog!
Pros
The theme uses lots of bold colors to create a fun atmosphere for your blog.
The image menu allows more accessibility to all potential visitors.
Wix is great for allowing you to edit every minute detail of your blog so you can adjust both the template and theme to suit your tastes.
Cons
Only compatible with Wix based blogs.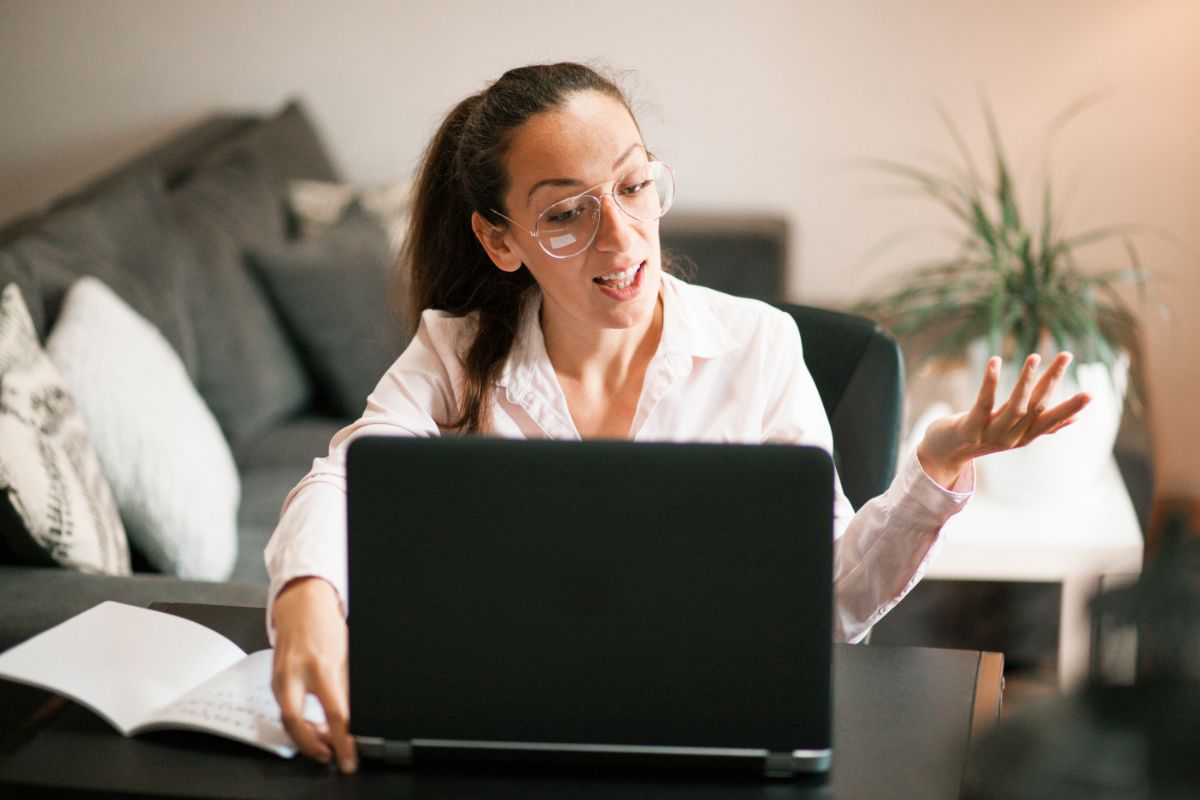 Buyer's Guide
When choosing the right kind of theme and template for your blog, there are a lot of different things you need to consider.
Choosing the right theme or template goes beyond just layouts and colors, so check out the areas below to see what you need to think about then searching for the perfect blog theme and template.
Platform
Some themes or templates are created to be used for one type of platform, such as a website-building service.
This means that if you have already chosen your blog's platform and started building, then you are restricted to what theme or template you can use.
Most templates and themes are compatible with services like WordPress, Wix or Blogger, but these services will also offer their own unique themes and templates for their service use only.
So, keep this in mind when searching for third party templates and themes!
Functionality
The whole point of a good blog template is for it to be easy to use.
As long as your template is functionable, then visitors to your blog will be able to navigate the menus and pages with ease.
This will improve their user experience and make them more likely to revisit your blog.
So, functionality is an important feature that your blog template needs to have.
It needs a good amount of menu options with popular and new pages suggested on the landing page, and even a search bar can be a big game changer when it comes to blog templates!
Try looking for these features when searching for your ideal blog template.
Customizability
Sometimes, you may find the perfect theme or template but you want to change on teeny-tiny detail.
Perhaps you want to move a menu option over, or change the text to a different font – your template or theme should allow you to do that and offer you plenty of options!
This will allow you to make your blog the way you want it to look and help it fit its theme and content.
This can help make your blog feel more professional and finished, which can tempt some of your visitors to stay!
Monetization
If you want to make money from your blog, then you will need to get yourself a template and theme that supports monetization.
Monetizing your blog is a great way to turn your blog into a small business, but not every template or theme supports this.
This is why it's important to think ahead and get yourself one that does.
However, if you don't plan on monetizing your blog and this is just something you want to do for fun or to benefit your students, then this is not a feature you need to look for in your blog's template or theme.
Frequently Asked Questions
Can I Customize My Blog Template?
Of course! Blog templates are designed to help with the layout and construction of your blog pages, which means that they often pay very little attention to the actual design regarding fonts and color palettes (that's where themes come in!).
So, once your template is uploaded, you can go in and start making changes.
Customization is an important part of any blog template or theme so once it's there, you can make the changes you need in order to make it suit your blog's personality and aesthetic.
Why Are Blogs Good For Teachers?
There are a lot of reasons why a teacher may start a blog.
Some do it to document their career, others use it as a way to academically connect with their students and fellow teachers in a more lax environment.
Some teachers even use it as a way to discuss class events, homework, due dates, and more with the parents and students!
This all means that by running a blog, you can share ideas, get feedback, and have support from an online audience who will view your work.
You can also directly contact your students and their families in a professional manner to keep them updated on information regarding their kids and their school.
Not every teacher has to start a blog but if it's something you are interested in and it's something you think your students may benefit from, then it's worth a shot!
What Platform Do Most Bloggers Use?
Bloggers use different kinds of platforms depending on the theme and content of their blog.
Some platforms like Squarespace are more visually driven so they attract bloggers who post lots of photographs and art.
For teachers, you can use a range of different platforms to meet your needs.
If your blog is all about updating your students and parents regarding events and homework, then using social media could be a great platform to use because it's easy for everyone to access and check regularly.
If you want a platform that is more professional, then websites like WordPress and Wix are also super popular for written content heavy blogs.
There, you can share links and images too – plus they are both free to use!
Another great platform is Blogger, a free blogging platform specifically designed to help set up the perfect blog.
While Wix and WordPress are used to set up all kinds of websites, Blogger has everything a blogger needs in terms of themes, gadgets, and more.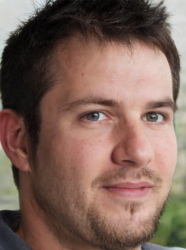 Latest posts by Ollie Wilson
(see all)