Being a foodie is nothing to be ashamed about. You can use your love for food to educate others on the tastiest places for dessert or the greasiest burgers.
We all know eating out is one of life's few pleasures so why not share your favorites through blogging!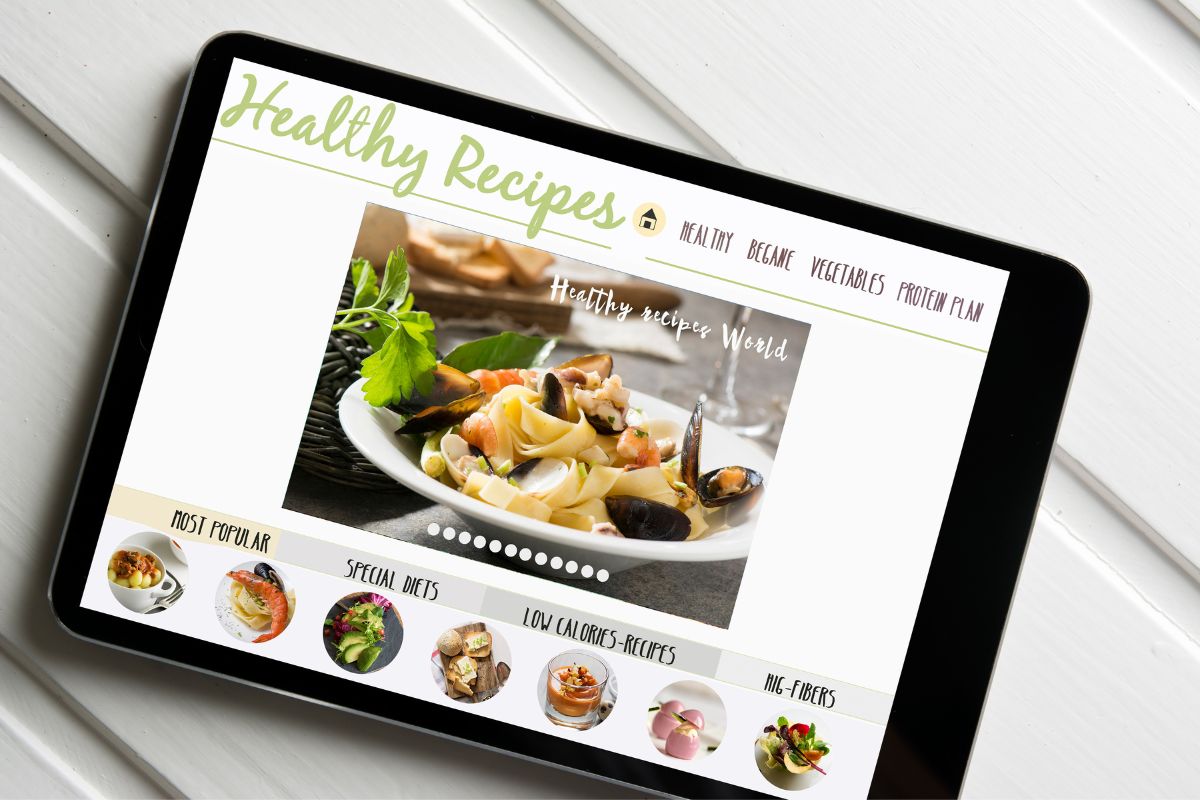 Starting your own blog can be daunting but with this easy to follow guide you'll be sharing your favorite restaurants, cafes and smoothie bars in no time.
You'll be able to find your niche and audience to begin monetizing your posts. This guide makes turning your passion into profit simple. Just keep reading.
Choosing Your Niche
With over 600 million blogs active on the internet today and a lot of them being food blogs, narrowing down your audience is crucial. This is done through finding your niche. Desserts, Steak, Vegan?
Discover what you love to write about before you even consider choosing that blog name.
If you think you've found your niche but not quite sure how to put the words to paper, check out the competition.
Whilst this area may be your niche, it's rather doubtful that a blog doesn't already exist. Learning from competing blogs can be a great way to discover style and how you want to interact with your audience.
Narrowing down your blog to a specific niche will improve audience engagement i.e followers and allow your craft to develop on a project you truly love.
Still unsure? Check out this short list of the types of food blogs below!
Food And Travel Blogs – Share your favorite food from your favorite places. Take your blog on the road as you make stops to try out the world's cuisine.
Cuisine Blogs – Specific to the origins of the food you can create culture oriented blogs. Whether it's Greek, Indian, Asian, you'll educate your followers about the cuisine of the world right from your home.
Recipe Blogs – Share your favorite recipes with the world. Whether you create them at home or they have been passed down. This is a great way to begin engaging with your audience through suggestions.
Select Your Blogging Platform
As blogging becomes an increasingly popular career and hobby, the range of platforms available increases.
With so much available it can become overwhelming to choose the right one. Each one provides something different with varying levels of difficulty.
Let's take a look at some of the platforms available to you:
WordPress.com – This platform is one of the most known sites. WordPress.com is the free to use sister of WordPress.org. With embedded structure to help you with your SEO (Search Engine Optimization) keyword, sentence structure and the building of meta descriptions. This platform is one of the easiest to use with custom design templates available, it is everything you need to begin blogging.
Wix.com – Creating a cool, attractive blog site has never been easier. With free, ready-to-go templates and a user-friendly insights system you'll be able to keep track of your engagement from the get go.
Squarespace.com – one of the newest blogging platforms, this also doubles as a storefront website. You will be able to monetize your blog. However, in comparison to competitors, Squarespace.com is more expensive.
Think Of A Domain Name
Picking the domain name whilst fun is one of the most crucial steps in creating your food blog. Having the wrong domain name could lead to less traffic and ranking on search engines.
There are also the added effects of copyright. Just type your chosen domain name into Google and if anyone has already selected that name, you need to regroup.
Once your domain name has been created, you need to register. This can cost a small monthly price and can be done through your blogging platform or from a third party domain host such as GoDaddy.com.
Launch Your Site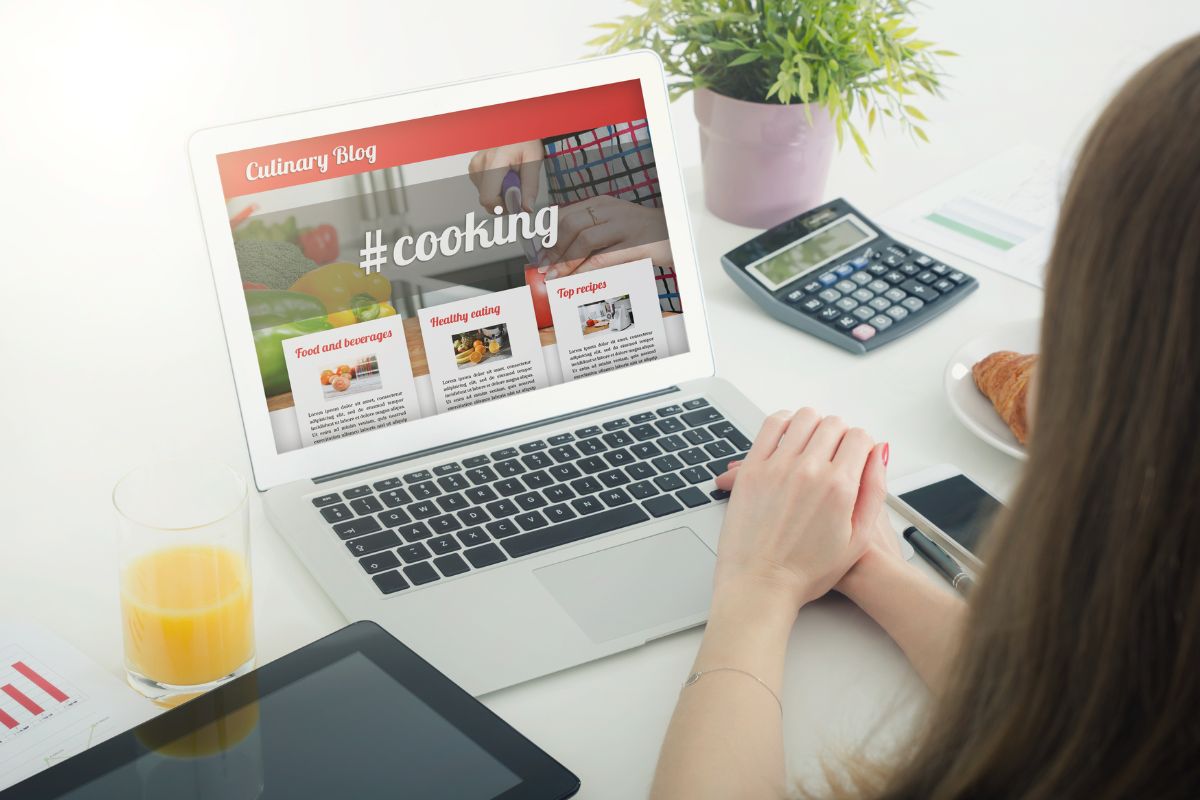 Now that you have the necessary details set up, you're ready to launch your site!
Start by creating your site's theme. Select what color palettes and templates suit your style.
Set up any social media accounts you may have to help drive traffic to your site. This will improve your engagement from the start and aid in improving your SEO.
You can also begin posting. Start letting those creative juice flow and write your first blog piece about your favorite foods. Include photos, videos and outside links to increase your page rankings.
Once you've launched your site you can implement a cool promotional campaign. Use social media, word of mouth and networking to spread the word about your awesome blog!
The more people you tell, the more people you'll attract. Collaborating with other food bloggers is a fun and exciting way to network and promote your own blog.
Monetize Your Food Blog
You've worked hard to establish your brand and blog within the world of food. It's now time to reap the rewards. Turning your enjoyable hobby into a profitable side-hustle.
Creative ways to stream income from your blog is through:
Affiliate Marketing – Partner up with a food industry company to earn commission for every sale of their product on your site! They take care of any promotion and marketing letting you enjoy what you do.
Google AdSense – Sell small amounts of space to Google AdSense who will then find appropriate ads to include. You'll get income from the advertising company and relax knowing it's all taken care of.
Summary
Creating your food blog is an exciting way to get creative and share your foodie experiences with others. It shouldn't be stressful. So, we've got everything you need to know in one place.
Keep your domain name fun, short and sweet. Relate your blog name to your niche. This keeps things simple and easy for potential followers. Selecting the correct platform that you find easy to use is a crucial step.
You want to be able to create in an environment you feel comfortable in.
With little effort you can transform your food blog into a profitable side-hustle. Get those social media links in and start finding promotional tactics that work for you.
Lastly, have fun!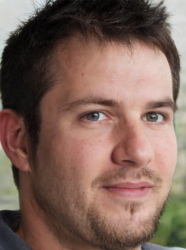 Latest posts by Ollie Wilson
(see all)