When creating a blog, images are of great importance. No visitor to your site wants to read pages of boring text, but some well-placed images will capture their attention and make them spend more time reading your blog entries.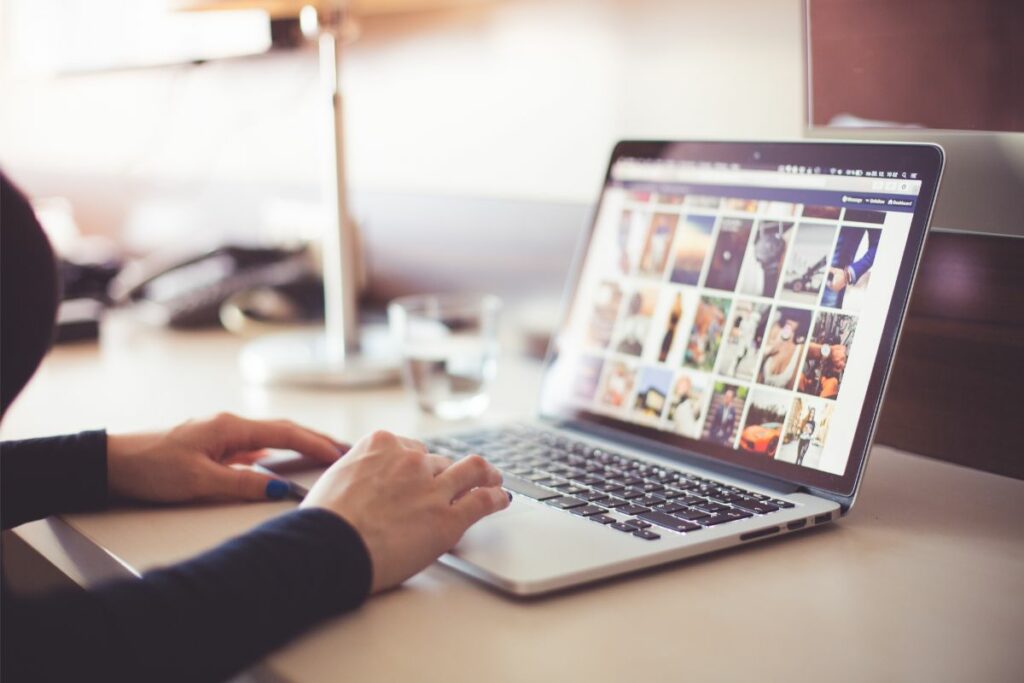 Purchasing licenses for images can be very expensive, but luckily, there are many free image sites available online. In this article, we will list the best 15.
Free Image Sites
Let's look at some of the best free image sites and what you can find. The 15 sites are listed in alphabetical order.
As the name suggests, this free image site concentrates on food. It has over 1,800 free photos of food that you can use for your blog and it operates under the Creative Commons Zero license, allowing you to use the photos freely without the need for permission or attribution.
Gratisography promotes itself as a free image site that can offer something different from all of the other image sites available. Instead of the more standard nature and vacation photos you will find across the web, Gratisography shares quirky and whimsical photos and images.
The number of images on Gratisography is pretty low compared to most other sites, but this is a deliberate choice.
Free Images has over 300,000 stock photos that can be used for both personal and commercial use. The site has a wide variety of different images that you can use and you can search through collections or through keywords to find the best image for you.
LibreShot is a library of photos that have all been taken by photographer Martin Vorel. He has posted all of the photos so they can be used by anyone for both commercial and non-commercial purposes. You don't even need to attribute the photos to the photographer, although that is always appreciated, of course!
The site is quite advert-heavy, but it's still easy to navigate through and find watermark-free images. Many of the photos are of nature and travel so this is a great site for any travel blogger.
This site offers vintage photos for your blog. All of the images are in the public domain so they can be used freely for websites and commercial purposes. As this site is a Tumblr blog, it can be a little difficult to search for images, however.
Pexels offers users a large selection of images and videos that can be used for free with virtually no restrictions. Photos are arranged into collections that you can browse through, or you can search for keywords and tags instead.
The search filters allow you to organize your results depending on orientation, size, and even hex code to find the right color for your blog.
If searching through millions of images for the perfect one seems a little daunting, then Picjumbo might be for you. It has just over 4,000 free images to choose from, making it a more manageable free image site.
You can search for photos by browsing through categories or searching for keywords and tags.
The site does also have some premium options and will even allow you to download every single free photo on the site in one easy download.
Although ad-heavy, Pickup Image has a wide range of free photos you can use for your blog. The site allows you to browse through categories or search for tags.
It's especially useful for travel blogs as the 'Destinations' page groups together photos of various landmarks and locations around the world. 
Pixabay has over 2.6 million images and also offers videos, music, and even sound effects that you can use on your blog without charge.
After searching for a keyword or tag, Pixabay gives you some powerful filter options to help you find the exact image you need. You can filter results by size, orientation, and prominent colors.
All of the images can be used for commercial and non-commercial purposes and Pixabay especially has a great collection of nature and wildlife images.
Skitterphoto was launched in 2014 by two Dutch photographers and has grown to a larger free website with contributions from several different photographers.
Photos can be browsed via categories or keywords. You can organize the results by date or different popularity rankings so you can avoid some of the more popular photos if you wish.
This site features photos taken by photographer Daniel Nanescu. The photos are divided into categories, with the "people" and "landscapes" categories holding the most photos. You can also search with keywords and tags.
Stocksnap has one of the freest licenses of all of the free image sites as you can not only use the photos for commercial and non-commercial use, but you can also modify and distribute the photos without the need for permission.
New photos are added daily and you can search the site via categories or keywords. You can even edit photos before you download them to change colors, tones, or touch up any people in the image.
However, you will need to create an account to download these images without any watermarks. 
With over 80 million files, you're sure to find something on Wikimedia. If you're looking for something other than the standard travel and nature photos, then Wikimedia Commons is a great place to start as it has the widest selection of photos.
When downloading photos from this site, make sure to check the user agreements. Some will require you to add attribution and credit to the original photographer.
Unsplash has over 3 million photos for you to browse through and use on your blog. There are several different types of photos to choose from, including backgrounds, nature photos, wallpapers, and even textures.
The Unsplash license allows you to download the images for free and use them for commercial and non-commercial purposes without needing to contact the photographer first. You can search through collections or by searching for keywords and tags.
Vecteezy has a mix of free and premium photos to choose from. The URL linked above will direct you only to the free photos, but be aware that surfing around the site can lead you to pages with a mix of free and paid photos.
The free photos are easy to spot, however, as they are clearly labeled "free." 
Free users can only download a maximum of 10 photos or videos per day, however, so if you run a very image-heavy blog and need more photos than this, you should choose another service.
Final Thoughts
There are many sources for free images across the internet. Photos can add some personality and life to your blog so take advantage of the free resources that are available to you.
Although all of these sites offer photos for free, some do require attribution to the original photographer, so make sure that you credit when required.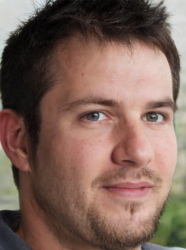 Latest posts by Ollie Wilson
(see all)