If you're interested in building a website on a web hosting platform, then DreamHost is a great place to start.
It's one of the most popular web hosting service providers out there with plenty of features to get you started.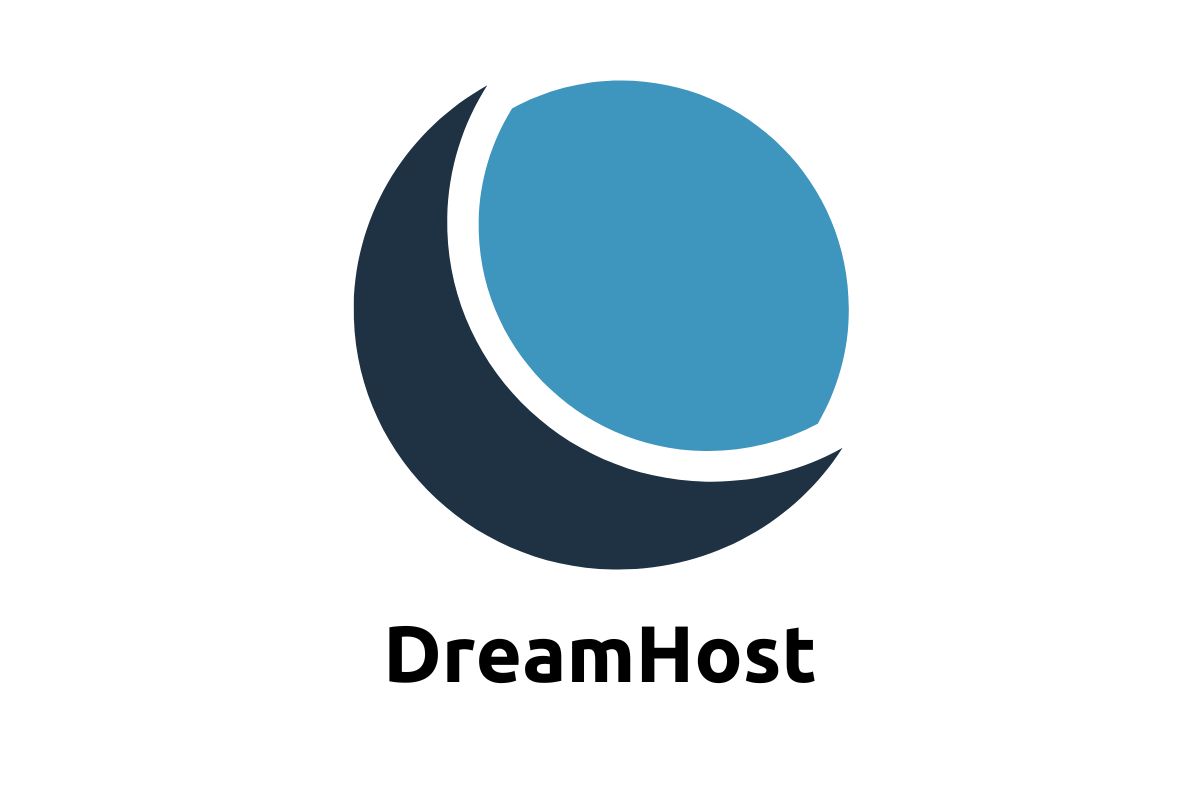 You might have heard of DreamHost when looking for a way to create a website. However, you may be wondering exactly how it performs and if it is the right service for you.
This review will tell you everything you need to know about DreamHost, including all the pros and cons of using it to build a successful personal or business website.
DreamHost Overview
DreamHost offers its users many tools to build their very own website. Their main shared hosting plans come with important features that will help you along the way.
Below is a list of all the general information you should know about the web hosting service.
Speed – 1730 ms
Uptime – 99.73%
Support – Live chat, knowledge base, forum, and mail.
Apps – WordPress, Blogger, Drupal, Shopify, Wix, and more.
Features – Unlimited bandwidth and storage, free domain for the first year, free SSL, and automated backups.
Plans – Cloud, WordPress, shared, VPS, and dedicated servers.
Site Transfer – Free for WordPress sites.
Pros
From our tests, we have compiled a detailed list of the best things about using DreamHost to build your website.
Good Basic Plan Features
The Shared Starter plan from DreamHost is the least expensive one and offers a lot of features right away.
An SSL certificate and one website with a free domain name are offered. This website has limitless storage and traffic capacity.
Remixer, a website builder created by DreamHost, is also available through their app library, along with SquareSpace, Weebly, and Wix.
Additionally, there will be ready versions of Joomla, phpBB, Zen Cart, Drupal, Magento, Shopify, and Tumblr for you to use.
Furthermore, WordPress is pre-installed. Most servers can be configured very easily with the one-click install option.
But for new webmasters, the fact that it is available right away after signing up is ideal.
Month To Month Hosting
The vast majority of web hosts will give you a 30-day refund period. With a full month to try out their services, you can decide whether to risk using your prepaid funds.
The money-back guarantee from DreamHost is valid for 97 days. That's more than a whole three months to ensure your happiness.
It also doesn't contain any exclusions or requirements that would put your return at risk.
Additionally, you can cancel at any moment and pay month to month. In the world of web hosting, this is extremely uncommon.
Carbon Neutral
The list of web hosts attempting to be more ecologically conscientious now includes DreamHost.
However, they go above and beyond simply compensating for the carbon footprint of their servers.
Their data centers have processors and "high-efficiency" cooling. Additionally, they participate in state-level "clean wind" initiatives that utilize renewable energy sources.
Their offices have EnergyStar and LEED certifications, and the lighting and HVAC systems are all energy-efficient.
Custom Control Panel
Instead of the industry-standard cPanel, DreamHost makes use of a unique control panel.
It can be more of a disadvantage than a pro for cPanel lovers, but it's actually incredibly user-friendly and simple to understand.
From this panel, you can control your databases, emails, billing, and websites. One click will also take you to the WordPress editor.
Unlimited Disc Space And Network Transfer Limits
Numerous unlimited services, including disc space and bandwidth, are listed by DreamHost in their pricing and plans.
This means that as your website becomes well-known, you won't need to worry about disc storage or network transfer.
Your site must first be properly developed in order to use infinite features.
They may try to transfer you to their private servers if your website is eating up server resources and interfering with other websites.
Smaller websites work well on DreamHost's shared servers, as DreamPress, VPS servers, and email do not fall under DreamHost's unlimited policy.
Free WordPress Site Transfer
DreamHost did not previously provide a free site transfer service. However, they now offer a free site migration option with their shared and WordPress hosting options.
Additionally, there won't be any downtime during relocation.
Only WordPress sites are eligible for free site migration. This means that you would still be required to pay a one-time fee if you were using another CMS, such as Wix or Weebly.
Cons
While DreamHost does have a lot to offer in terms of features and functionality, there are a few drawbacks to using this web-hosting service. These are detailed below.
Poor Average Uptime
DreamHost's average uptime during the past six months was 99.73%, with more than 11 hours of downtime.
That's negative since it can result in fewer people visiting your website and less revenue for you.
The good news is that DreamHost offers a guarantee of uptime. Like with other hosts, you will receive a service credit if your monthly average is below that limit.
The majority of uptime promises that we've observed might be in the 99.98% range.
These hosts therefore support and believe in their offerings, but they also allow for some leeway in case there are any unforeseen swings.
However, DreamHost's terms of service include a 100% uptime guarantee. You should be aware that this warranty does not apply to planned maintenance or user error.
The guarantee, however, may be triggered by any other DreamHost issue that interferes with your website, database, email, or webmail.
Each hour of service interruption will result in a free day's worth of service for you.
The "next prepaid hosting renewal cost" cap of 10% is the only catch.
Poor Average Speed
One of the most crucial considerations when selecting a host is loading time.
Page speed influences bounce rates, but poor loading times can also lower your SEO and Google ranking. But doing so results in lost revenue.
It goes without saying that the quicker your website loads, the better.
Unfortunately, DreamHost's 1730 ms 6 month average load time isn't great. They fall into the lowest half of the tested hosts as a result.
Limited Live Chat Support
Customers can fix their own problems with the assistance of a required knowledge base and discussion forums provided by DreamHost.
Furthermore, they claim to provide "24/7 in-house support." However, tests showed that this is not the case.
DreamHost's live chat option is in fact limited and available from 3:00am to 9:30pm Pacific Time.
When tested during these hours, a sales representative was made available after the live chat system answered questions with automated responses.
They proved to be both knowledgeable and helpful when it came to any issues with the service. However, outside of the specified times, it's hard to find a real person to speak with.
DreamHost Plans
DreamHost offers its users a number of different monthly payment plans that offer numerous features and perks.
Below, we've outlined what each of these plans has to offer.
Websites – 1
Bandwidth – Unmetered
Storage – Unmetered
Email Accounts – Costs extra
Websites – Unlimited
Bandwidth -Unmetered
Storage – Unmetered
Email Accounts – Unlimited
Other Features – Unlimited subdomains, MySQL databases, and FTP/SFTP
DreamPress Plan (Includes WordPress)
Websites – 1
Bandwidth – Unmetered
Storage – 30GB
Email Accounts – Unlimited
DreamPress Plus Plan (Includes WordPress)
Websites – 1
Bandwidth – Unmetered
Storage – 60GB
Email Accounts – Unlimited
Other Features – Unlimited CDN
DreamPress Pro Plan (Includes WordPress)
Websites – 1
Bandwidth – Unmetered
Storage – 120GB
Email Accounts – Unlimited
Other Features – Unlimited CDN and priority support
Final Thoughts
Despite the fact that DreamHost's uptime and speed have declined over the years, you can still try out their services for a full 97 days, and they also offer a 100% uptime guarantee, which should give you even more confidence to do so.
You don't have to sign a long-term contract because there is a monthly plan alternative.
Furthermore, they have a lot of "unlimited" alternatives for disc space, bandwidth, and other things, and their basic plan restrictions are quite large. Additionally, if you use WordPress, you can now migrate your site for free.
In addition, customer service was only available for a restricted number of hours each week.
Despite DreamHost's flaws, it is an excellent choice when deciding which web-hosting service provider to set up your website with.
Its popularity speaks for itself, and it has many happy users who have found DreamHost to be a great starting point when building any kind of website, from small blogs to large e-commerce sites.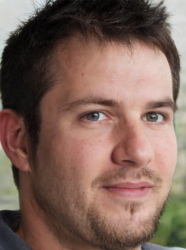 Latest posts by Ollie Wilson
(see all)